Tony's Fight On the Court

Saturday, March 2, 2019 from 4:00 PM to 11:00 PM (EST)
Event Details
Tony's Fight on the Court is back! Sign up for the 3rd annual 3v3 basketball tournament for boys and girls, 3rd- 8th grades.
When: Saturday, March 2, 2019, 4 p.m. 
Where: La Salle High School Gym
Price: $20 per player (includes T-shirt)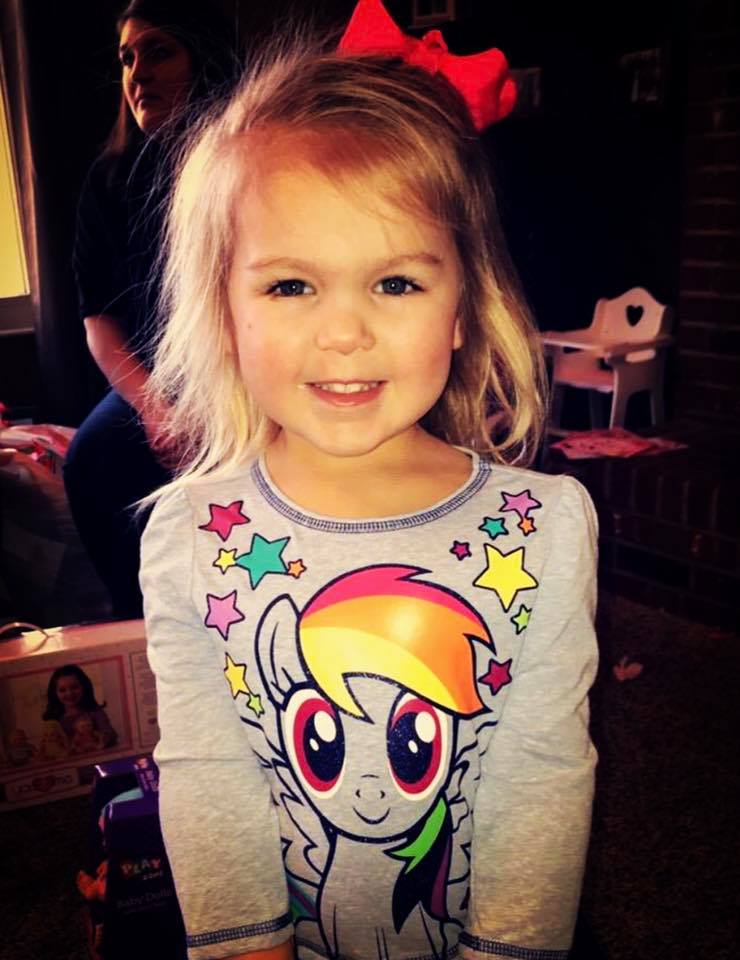 This year's proceeds will help the Eshman Family of Our Lady of Victory parish. Josie Eshman is best described by her family as a sweet, yet very sassy little girl. She is quite spunky and doesn't leave the house without wearing a dress, fancy shoes, jewelry and a bow in her hair. Josie is only 3 years old and was recently diagnosed with Rhabdomyosarcoma, a rare cancer that develops in the soft tissues. She is currently scheduled to undergo a 67-week combination of chemotherapy and radiation. We want to rally around little Josie, her parents Eric and Shannon, and siblings Tyler, Addyson and Brodie as they begin Josie's long journey.

A portion of the proceeds will also go to the Make-A-Wish Foundation, the Leukemia and Lymphoma Society and a scholarship endowment at LaSalle High School.
 How the Tournament Works
Boys and girls will be divided up into 3rd/4th, 5th/6th and 7th/8th grade teams. Each child will be placed on a team at random within their age group. Player check-in begins at 4 p.m. - 4:30 p.m., games begin at 5:30 p.m. 
You don't have to shoot hoops to come! There will be a $5 entry fee for those just wanting to join the fun. Enjoy watching the games, check out our basket raffles, split-the-pot and more. Food, beverages and beer will be available for purchase.  
Registration deadline is by Wednesday, Feb. 20! 
FAQs
Why is this event called, "Tony's Fight on the Court?"
In 2016, Tony Even was diagnosed with Hodgkin's Lymphoma stage 3ES. The first Tony's Fight on the Court fundraiser was organized by Tony's family and friends to help alleviate the burden of his medical bills. The event was a success, and after undergoing many treatments, Tony is now cancer free. In appreciation, Tony and his family wanted to continue the event, but pass the proceeds on to help other deserving families dealing with a major illness like cancer. 
How does the 3v3 tournament run?
Kids will be assigned to a team consisting of three players. Each team will play at least three 12-minute games. The top scoring teams will advance to the final game within their age group. View the Official Tournament Rules
Can I register a whole team? Or can my child be placed on a team with their friends?
Registered players will be divided up into teams based on age group and gender. At player check-in, your child will get their team assignment and T-shirt based on team color. While we do our best to put kids with friends from their same school, we cannot guarantee it. We do promise they will have plenty of time to hang out with friends and have a good time! 
How will I know what time games are?
Game schedules will be posted the day of the event at La Salle. We ask that you arrive between 4 - 4:30 p.m for check-in and the opening ceremony. The first games should begin at 5:30 p.m. Depending on the number of teams will determine the times of the last games. 
Save This Event
When & Where

La Salle High School
3091 North Bend Road
Cincinnati, OH 45239


Saturday, March 2, 2019 from 4:00 PM to 11:00 PM (EST)
Add to my calendar