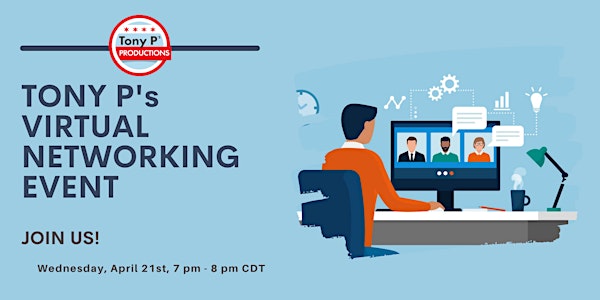 Tony P's Midwest Region Virtual Networking Event - Wednesday April 21st
Join us on Zoom, on April 21st, for our Virtual Event: https://us02web.zoom.us/meeting/register/tZUvc-6opzwqHNR5JR8X6edcSMzpb8xZYTgY
About this event
Great News! Your plans for the evening of Wednesday April 21st have been updated.
Tony P's Networking Events has been bringing people of all different professional backgrounds together for the past 3 years. We will remain committed to that plan and continue to offer an energetic networking experience, even virtually.
Please join us for our upcoming virtual networking experience on Wednesday April 21st from 7 pm (CDT) to 8 pm (CDT).
At the event Start Time, we will kick-off with our Co-Host and Featured Guest introductions, including a brief networking tutorial featuring tips on getting noticed and how to break free from memorizing your pitch, this will set the tone as we dive into the prime networking rooms.
Our Co-Hosts will divide the large group into virtual breakout rooms, and we will all rotate between them. Also, our group size allows you to meet and really network with almost our entire attendee list, making this quickest and most productive way to meet over 50 new people in under 1 hour.
* Virtual Networking Rooms - Session #1:
1 minute speaking time for each attendee (total time, 10 minutes)
- Back to the large Virtual Room for messaging from our Featured Guest (5 minutes)
* Virtual Networking Room - Session #2:
1 minute speaking time for each attendee (total time, 10 minutes)
Back with the entire group for final thoughts and goodbyes!
** PLEASE REGISTER WITH THE ZOOM LINK BELOW IN ORDER TO ATTEND THIS VIRTUAL EVENT **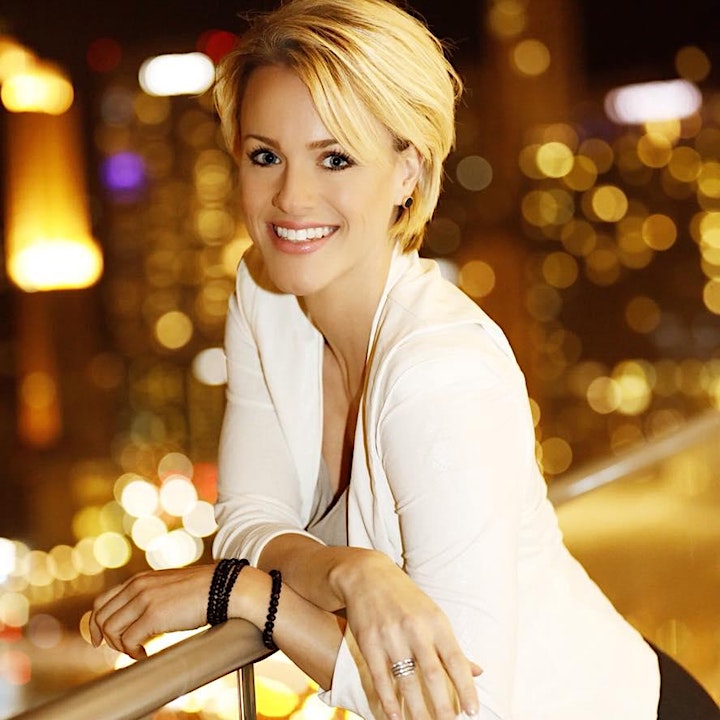 Autumn Pippenburg (Featured Guest)
Autumn Pippenburg is a Chicago artist with a passion for merging art with philanthropy. Her personal work focuses on mixed media, although her roots are in modern dance and classical piano. She is the founder of Art on the City, a Chicago Art Consulting company with a blog that focuses on the art and trades industries. She is also a partner in Teeko, LLC, an online t-shirt company with it's first brand launching in March of 2021. Civic Tees is a politically charged t-shirt brand with a humanitarian approach.
Throughout her adult life, Autumn has been involved in dozens of charitable causes and has been responsible for leading several philanthropic affairs. She's traveled around the world to establish relationships with government leaders, charitable organizations, and communities in need. She has not only devoted her life to giving back personally and teaching her son to do so as well, but giving others a mechanism to give back, that's fun, easy and rewarding. Her dedication to the arts has infiltrated into her love for helping others and thus how the Art of Giving Foundation was born.
"Everything around us is in some way, shape, or form, art. There is an artist in every one of us and we all have the innate ability to create. Art allows our soul to express its happiness, pain, desires and goals through a healthy medium. When communities have the right tools, art saturates and impacts lives with positive influence and change. Let's color the world with creativity, love and understanding. In the end, we're all a part of the big picture." – Autumn Pippenburg
Learn more about Autumn, Art of Giving Foundation, Art on the City, and Teeko, LLC at her Websites and Social Media Profiles:
Art & Design Consultant and Mixed Media Artist
Art of Giving Foundation
Teeko, LLC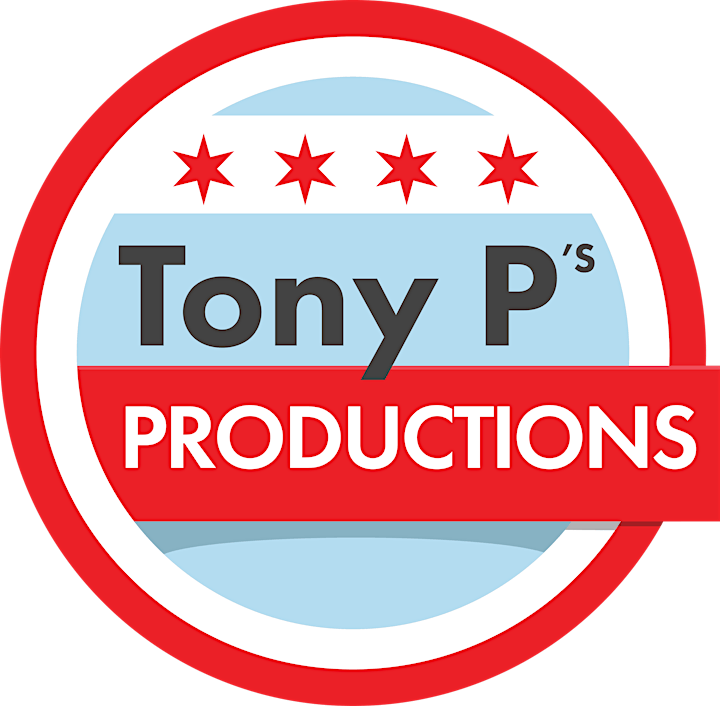 Also, please follow Tony P's Networking Events on Social Media for updates to our future events.
INTERESTED IN BEING A FEATURED GUEST?
Please contact me at tony@appointmentsiq.com to discuss being a Featured Guest for our future networking events.