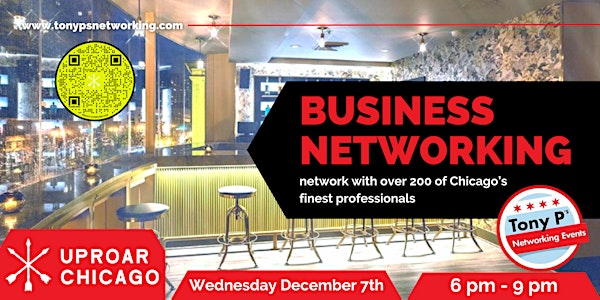 Tony P's Business Networking Event at Uproar - Wednesday December 7th
Great news! Your plans for the evening of Wednesday December 7th are already set, please keep reading this invitation for the details....
When and where
Location
Uproar 1252 N. Wells Street 2nd Floor Chicago, IL 60610
About this event
You are cordially invited to attend Tony P's December Business Networking Event, at Uproar.
"Authentically grown from the Heartland, rooted in a level of Midwest-hospitality cultivated from the gatherings on the front porches of every neighborhood, the brick patios of every backyard, and around the tables of every home.
A vibrancy permeated through the comings and goings of the people, residents, and tourists alike, who spread that energy infectiously to their communities like the veins from an artery. In the Heart of Chicago, you will find the beat of Uproar, a groundswell of that energy, heritage, and spirit.
Built from the foundation of one of Chicago's fastest-growing and premiere neighborhoods, Old Town, Uproar offers an interactive experience rooted in Midwest hospitality and top tier service.
Truly an environment fueled by inspiration, Uproar is a refined casual diner serving traditional American favorites in an elevated fashion by one of Chicago's most talented Chefs. Below the Diner is a buzzing and vibrant bar & lounge brought to life by thoughtfully crafted cocktails and creatively curated music programming.
A converging environment built for the people; Uproar is a tapestry interwoven by the threads of your everyday life -creating a synergistic experience unlike any other."
Come join us and network with over 200 of Chicago's finest professionals at .....we look forward to meeting you there!
Wednesday December 7th
6 pm – 9 pm
1252 N. Wells Street
Chicago, IL 60610
Ticket Includes:
Prize entry and 8 pm raffle from the event sponsors
A venue filled with over 200 professionals from a wide variety of industries
An awesome name tag (even though you don't need one)
One complimentary drink ticket
Ticket Options:
* * Tony P MEMBERS ONLY Registration: (Click here to apply: https://www.tonypsnetworking.com ) $10 (includes one drink ticket and raffle prize entry) * *
* Early Registration: Available through October 20th $15 (includes one drink ticket and raffle prize entry)
* Standard Registration: October 21st - December 6th $20 (includes one drink ticket and raffle prize entry)
* Day of the Event Registration: December 7th $25 (includes one drink ticket and raffle prize entry)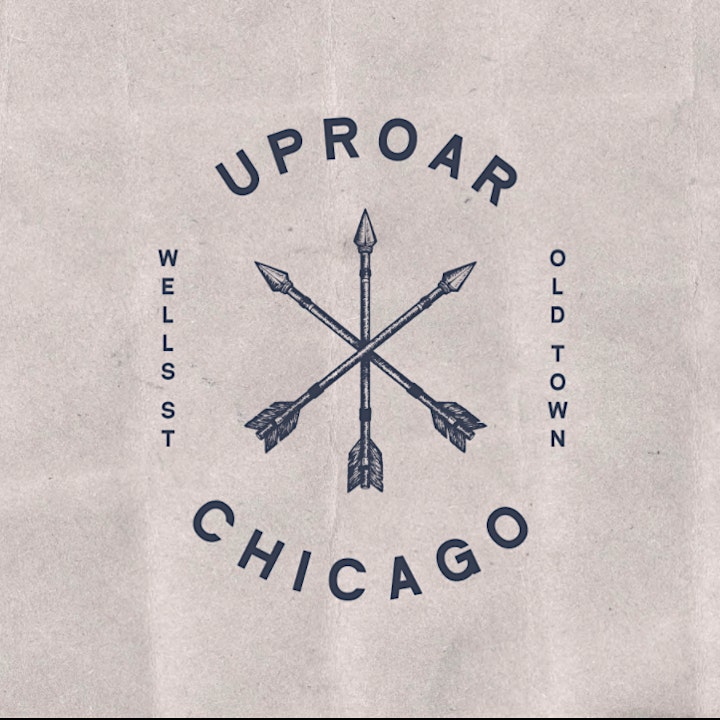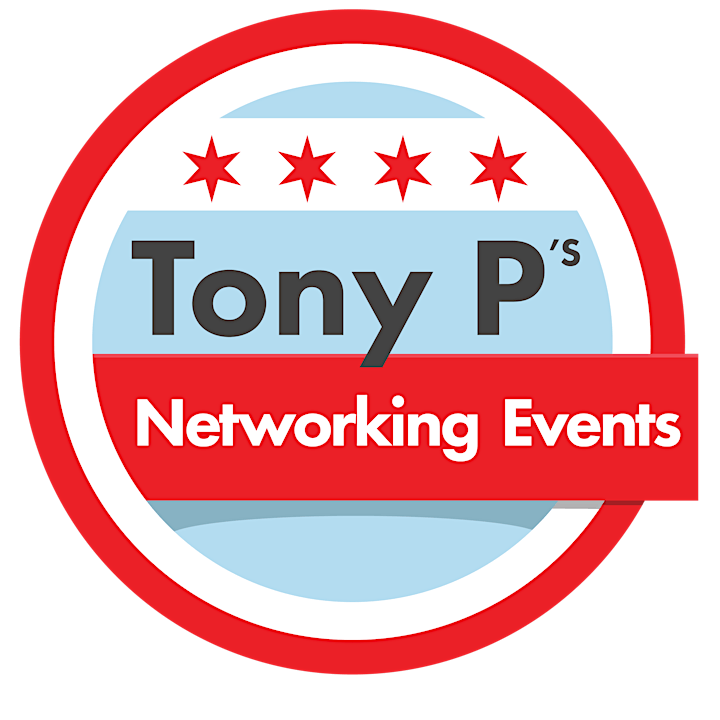 Also, please follow Tony P's Networking Events on Social Media for updates to our future events.
INTERESTED IN BEING A SPONSOR?
Please contact me at tony@appointmentsiq.com to discuss being a Sponsor for our future networking events.