Description
Tonino Guerra: Italian Cinema's National Treasure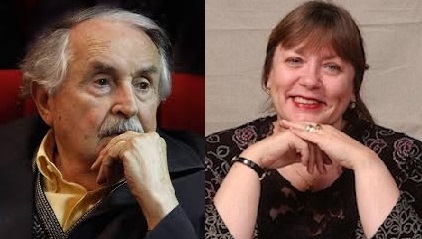 Born in the Romagnole town of Santarcangelo di Romagna in 1920, Antonio (Tonino) Guerra spent his long life of 92 years in joyful creativity that encompassed dialect poetry, prose fiction, civic initiatives, the pictorial arts, and screenwriting. The preeminent Italian screenwriter of the latter half of the twentieth century, Guerra collaborated with most of the distinguished Italian film directors of his time, including Antonioni, Fellini, Rosi, the Taviani brothers, Petri, De Sica, and Monicelli; he also worked with the Russian director Andrei Tarkovsky, and the Greek director Theo Angelopoulos. The history of Italian cinema cannot be written without taking into account Guerra's exceptional contributions; he was not only a writer of screenplays but also, and more importantly, a close collaborator with most of the directors with whom he worked. His deeply poetic sensibility and his strong preference for the visual image over a plot-driven conception of filmmaking can be seen in such films as Fellini's Amarcord or Antonioni's Blow-Up, two of the numerous enduring classics of Italian cinema which were shaped in great part by the poet from Santarcangelo. Based in large part on personal interviews with Guerra, this presentation will focus on his own view of the screenwriter's role in the highly collaborative art of filmmaking. Great cinema is one of modern Italy's most glorious achievements, and Tonino Guerra is without a doubt one of its most distinguished protagonists. He is a genuine "national treasure."
Educated as an Italianist at Yale University, Professor Rebecca West has focused her research and pedagogy on twentieth-century Italian literature, with a concentration on poetry and prose fiction, and more recently, on cinema. She has maintained as well a longstanding interest in Dante, on whose Divina commedia she has published several articles. Her book on the poet Eugenio Montale explored the concept of the liminal in his poetry, while her book on prose writer and documentary filmmaker Gianni Celati studied the manner in which his work is allied with oral storytelling and the validation of past modes of verbal and visual communication. She published numerous articles on her areas of interest in American and Italian journals. She serves on several editorial boards for book series and journals, and has been a Visiting Professor at Northwestern University, Stanford, the University of Pennsylvania, and Yale.
Professor West's work overall in the area of cinema studies has focused on issues pertaining to gender, stardom, and adaptation, instead of exclusively on the Italian filmic tradition.
Selected Publications on Italian Literature
Books and Edited Volumes
•Eugenio Montale: Poet on the Edge (Harvard UP, 1981). Awarded the Howard Marraro Prize by the MLA.
•Gianni Celati: The Craft of Everyday Storytelling (U of Toronto Press, 2000). Awarded the Scaglione Publication Prize by the MLA.
•Pagina, pellicola, pratica: Studi sul cinema italiano, edited volume in Mazzoni Series (Longo Editore, 2000).
•The Cambridge Companion to Modern Italian Culture, co-edited with Z. Baranski (Cambridge UP, 2001).
•Italian Feminist Theory and Practice: Equality and Sexual Difference, co-edited with G. Parati (Fairleigh Dickinson Press, 2002).
•Cinema e Gender Studies (monographic issue of the journal La Valle dell'Eden), co-edited with G. Alonge, 2007.
•Scrittori inconvenienti: Essays on and by P. P. Pasolini and G. Celati, co-edited volume with A, Maggi in Mazzoni Series (Longo Editore, 2009).