Tonight! with Jim Alabiso - The Face of Us (Episode 2 Live Taping)

Wednesday, July 15, 2015 from 6:00 PM to 9:30 PM (EDT)
Event Details
Tonight! with Jim Alabiso - The Face of Us
Jacksonville's First Late Night "Talk" Show
Bring your face and be a part of the studio audience as we go live to tape in Studio A at WJCT on July 15, 2015. Doors open at 5:30 pm, social at 6:00 pm. Seating starts at 6:15 and show starts promptly at 6:30 pm.  Eats by Conscious Eats. Limited seating. Unlimited dancing. We expect the taping to wrap by 8:45 pm if we can stop dancing.
Guests Jim Smith, Barbara Colaciello, Chad Hendricks (and his ego), Yoanna House and Chris Thomas.
Performances by Marlon Smith, Brittany Wescott , Jim Alabiso, Christina Boykin, Chris and Krista Thomas, Dee Dillinger, Spice and the Po Boys, Barbara Colaciello, The Chris Thomas Band. Special Year of the River duet performance, "Rivers to the Sea", Jim Alabiso, Britanny Wescott, Spice and the PoBoys, written by Jim Alabiso, produced by Mike Bernos. #YOTR
(Video links from previous episodes below)

Learn how to be a part of the show at theTonight! blog here: http://www.tonightwithjim.tv/
"On Tonight! we hope to bring arts, community and all of Duval's diversity center stage," said Host, Jim Alabiso. "This show will provide Jacksonville with a platform to showcase the rich talent and culture we have in Jacksonville".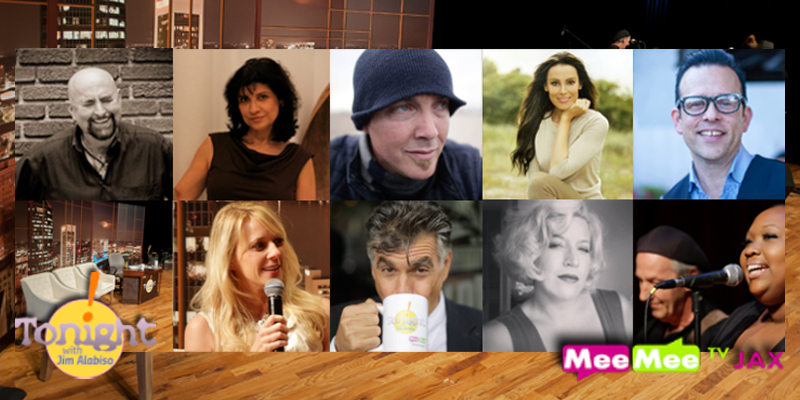 Tonight! with Jim Alabiso - The Face of Us
(Episode 2 Live Taping)
Guests
Jim Smith – Steampunk Artist, Sculptor and Award Winning Teacher
Jim Smith is front and center when it comes to Steampunk art in Jacksonville. Jim, a sculptor, and a teacher at the Bolles School, won with the Memphis Wood Excellence in Teaching Award sponsored by MOCA Jacksonville in 2012. You can see some of Jim's public art at Goozlepipe & Guttyworks on King St in Riverside, Jacksonville Florida. Some of Jim's work will be on display in the lobby.

Barbara Colaciello - Performance Artist, Playwright, Director, Educator and Improv Queen
Barbara Colaciello is a performance artist, playwright, director, educator, TEDx speaker and Jacksonville's improv queen. She has worked with the likes of Andy Warhol, brother Bob Colaciello at Vanity Fair and Al Letson. Barbara is an incredible storyteller and spoken word artist and has been nurturing performing artists in Jacksonville for 20 years.

Chad Lancaster Hendricks - Film maker, Heart Breaker
Anyone into indie film in Jacksonville has probably heard the name film maker Chad Hendricks working his craft here in Jacksonville since the early part of the Millennium. Dubbed the "Eminem of Independent Film", Hendricks' created his own production company, 2 Crackers and a Lamp Productions, and in total has put out 8 full-length films. His new movie, "Me & Mrs. Jones" is in production with Mee Mee TV & is based on the true story of depression, a music addiction, love lost, and the finding one's Self.

Yoanna House - Winner of America's Next Top Model, and Host of Fashion Gone Local
Yoanna House, winner of America's Next Top Model, makes fashion accessible to the 904 with her new television destination Fashion Gone Local. Yoanna is a beauty and fashion expert on "First Coast Living". Yoanna has made host appearances for E!, Fashion Police, Mercedes Benz Fashion Week, Allure, Glamour Magazine, NBC's LX TV and NY Edition.

Chris Thomas – Vocalist of the Chris Thomas Band and Professional Dancer
Chris is front man and vocalist of the The Chris Thomas Band, a professional dancer and owner of Jacksonville's Monarch Ballroom & Dance Studio . Chris is one of the top ballroom and Latin dance instructors in Jacksonville and enjoys a successful career as a consistent semi-finalist and finalist. Musically, Chris has been described as the best undiscovered talent in the area. He is not only known for being one of the most versatile vocalists in the Southeast, from Sinatra to soul he is an exciting entertainer fashioned in the way of the great performers of years gone by. Chris is also a coach for First Coast Dancing with the Stars 2015 with Chelsea Hightower and hosted by Jim Alabiso.

Co-hosts  Christina Boykin with Julie Watkins and Kerry Speckman

Tonight! Band is Spice and the Po Boys, produced by Mike "Daddy" Bernos
Music Director, Kenny Levine
Plug It! Hosted by Christina A. Boykin
Eats by Florence Haridan and Conscious Eats

Directed by Samuel David Farmer
Floor Director, Marlon Smith
Production Manager, Tamika Lee
Produced by Marlon Smith, Jim Alabiso, Kathryn McAvoy
Written by Jim Alabiso with choreography by Marlon Smith, Chris Thomas
Playback by Dee Dillinger
Cameras by Sozo Jackson, Keith Ainley, Chad Hendricks
Production Support by Richard Borders
Behind the Scenes by Michael Glinski 
Theme song "Famous" by Jaimz Mallett
Hair by Pat Cole of Total Hair Experience Salon
Presented by TvJax WVVQ 18.1, Broadcasting Local Worldwide
Video excerpts from Episode 1 - https://youtu.be/9qo-x1Qd7tY
Sizzle Reel from Episode 1 - https://youtu.be/hNozc1EOz1c 
Tonight! with Jim Montage - https://youtu.be/obUOR4T6DpA
Tonight! Facebook Page - https://www.facebook.com/TonightWithJimAlabiso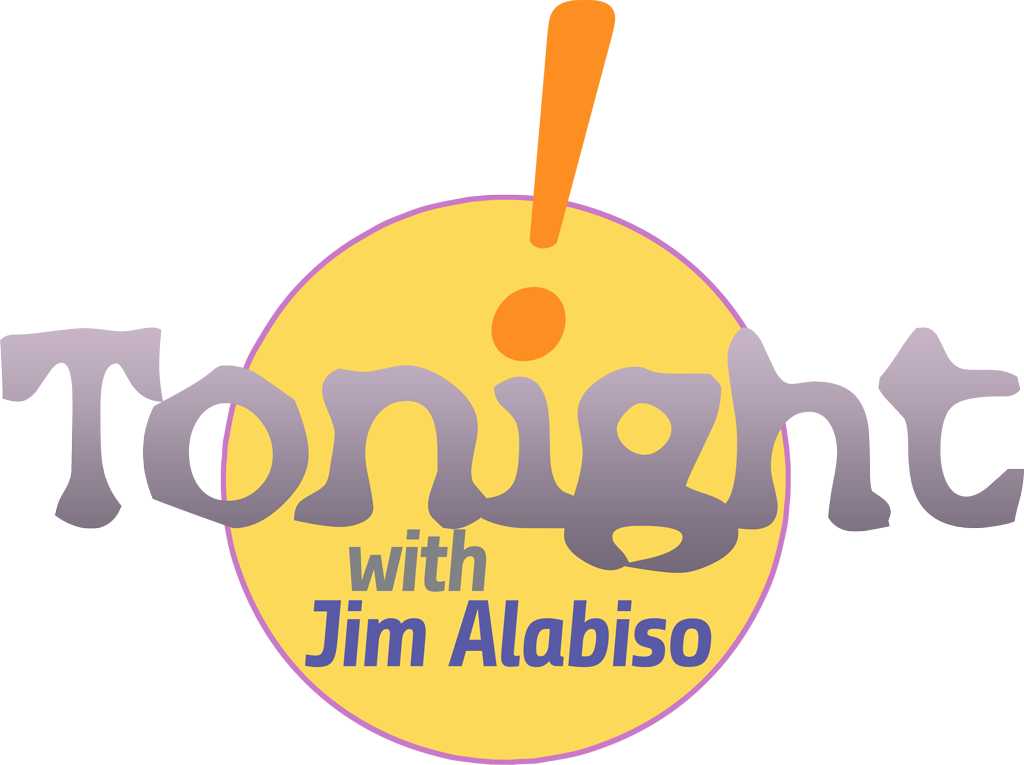 Have questions about Tonight! with Jim Alabiso - The Face of Us (Episode 2 Live Taping)?
Contact the organizer
When & Where

WJCT
100 Festival Park Ave
Jacksonville, Florida 32202


Wednesday, July 15, 2015 from 6:00 PM to 9:30 PM (EDT)
Add to my calendar