TONIGHT VIP INVITE: 2/15 Friday 9PM .OFFICIAL NYFW FASHION WEEK CLOSING PARTY & FASHION SHOW ! Rescheduled from last week . Open Vodka Bar 9-10pm @ Empire Hotel Rooftop

Friday, February 15, 2013 at 9:00 PM

-

Saturday, February 16, 2013 at 12:00 AM (EST)
Event Details
"Building An Empire"
Official End Of NY Fashion Week Party & Fashion Shows

An Haute Couture NYFW Event !
Friday February 15th, 2013
Location:

Empire Hotel Rooftop
44w 63rd street
New York, N.Y. 10026
(accross from Lincoln center)
Doors open at 9pm

OPEN VODKA BAR 9-10PM :
MUST SAY YOU ON 'HERBERT FOX'S " VIP GUEST LIST
TO GET HAND STAMPED GOOD FOR OPEN VODKA BAR .
MUST BE 21 TO DRINK. PROPER DRESS REQUIRED.
FREE ADMISSION

Bookmark us FOR FUTURE EVENTS at:

http://herbertfoxproductions.eventbrite.com/
FACEBOOK: https://www.facebook.com/events/138050579694424/
RSVP: herbfox519@aol.com
 =============================================================================
BUILDING AN EMPIRE Show in the News!

http://fashion.broadwayworld.com/article/Herbert-Fox-Productions-Hosts-End-of-NY-Fashion-Week-Show-BUILDING-AN-EMPIRE-215-20130214
TONIGHT : FRIDAY 2/15 IS THE BIG CLOSING NIGHT OF NY FASHION WEEK @ EMPIRE HOTEL ROOFTOP DOORS OPEN AT 9PM SHOW AT 11PM . Featuring designers :Eunika Simmons For Naked Roots Collection , Anna Maria La Bianca Lifestyle Collections
 FACEBOOK EVENT LINK :

https://www.facebook.com/events/138050579694424/permalink/138050583027757/
 
FOR IMMEDIATE RELEASE:
Herbert Fox Productions Presents
"Building An Empire"
End Of NY Fashion Week Show

An Haute Couture NYFW Event
Friday February 15th, 2013
Location:
Empire Hotel Rooftop
44w 63rd street
New York, N.Y. 10026
   
 The Event:
"Building A Empire" is a NYFW Fashion event coordinated by Eunika Simmons. It begins with great music and an open bar from 9pm-10pm. This beautiful rooftop which overlooks Lincoln Center is Famous for the Hit show "Gossip Girl" and has been used by All the Industry Elites.  The Empire Hotel Rooftop is the perfect social environment to kick off Fashion week in style and comfort. After the runway show the after party begins so come out to enjoy a night of great fashion, press, models, and couture this fashion week.
  
 About The Show:
Fashion Designers walk their Fall/Winter 2013 Haute Couture Collection on the runway as they close New York Fashion Week . The designers range from well-established designers to up and coming. They can capitalize on their one day presentation which will afford them the opportunity to present their brand to potential clients, retail fashion store/boutiques owners, buyers, general managers, potential investors, trade organizations, editors, bloggers, public, media and press.
Designers will talk to audience attendees first hand directly after their showcase and be interviewed by media/press. 15 beautiful runway models bring the heat as our team of Makeup artist, hairstylist, wardrobe stylist. We hope to see you there !

 
  
 Show Promoter: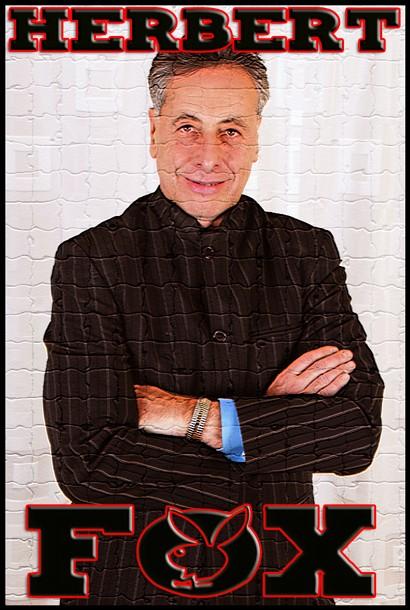 Herbert Fox                                               
 We at Herbert Fox Productions, creators of unique parties and special events, can make it happen for you at New York's hottest night clubs at reduced or no charge to you! With over twenty years of experience in the business and access to the hottest New York City night clubs, we at Herbert Fox Productions know how to provide the perfect environment for any client.
Website:www.herbertfox.com
Bookmark Herbert Fox on Event Brite FOR FUTURE EVENTS at:
http://herbertfoxproductions.eventbrite.com/
FACEBOOK: https://www.facebook.com/events/138050579694424/
RSVP: herbfox519@aol.com
The Designers: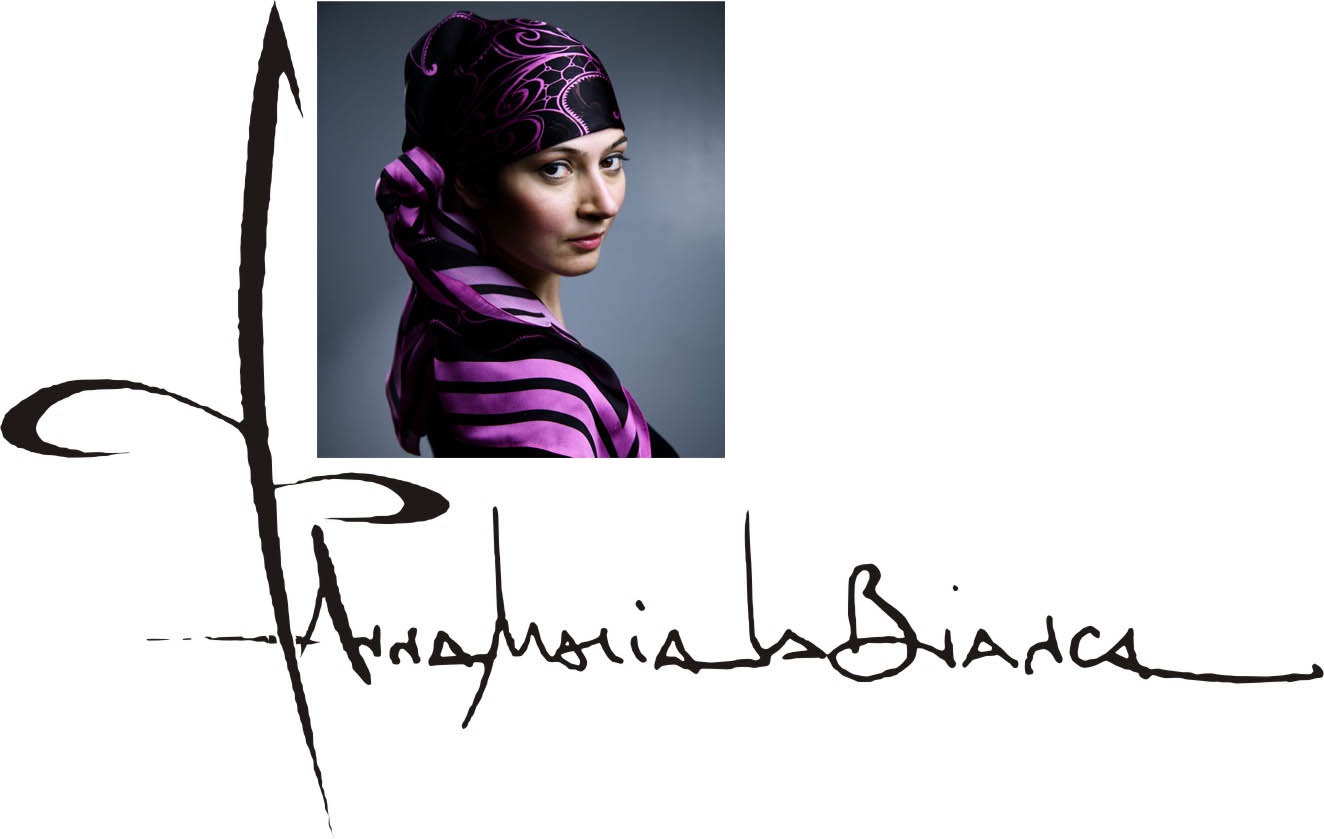 Anna Maria La Bianca
Lifestyle Collections
Indulge in the exclusive world of Anna Maria La Bianca LifestyleCollections
 Her understanding of the woman's body, mind and desires won the hearts of thousands of women around the world that proudly own their Anna Maria La Bianca's "Wearable Art".
 After many years in creating collections for other notorious designers such as Calvin Klein underwear, Victoria's Secret, Cosabella and La Perla (to mention some) and major retailer in the US and worldwide she launches, in Paris, in 2009 her own collections of high-end lingerie and swimwear. Press around the world recognizes her as "the designer of the year" and a "trend setter" launching for 2011 the trend "Lingerie Inspired Swimwear" adopted across the globe.

In 2010, she launches her unique collections of oversize silk scarves which have successfully been sold at Henri Bendel, Fifth Avenue (New York City) ever since, and now in high end boutiques across the country as well as in Canada and Japan, all of which she designs by hand and then printed in the finest silks in Italy. In an effort to design products that can be used throughout the year, she has created a variety of scarves that can also be worn as shawls, tops, dresses, caftans, belts, and head accessories.

Anna Maria's affectionate clientele includes women and men of taste and sophistication from around the world, from royalties in Europe and Qatar, to international celebrities, from diplomats to politicians. Among them iconic actress Sofia Loren, singer Lady Gaga and the First Lady of the United States of America, Mrs. Michelle Obama.
 

Anna Maria La Bianca Lifestyle Collections
Website: www.annamarialabianca.com
Facebook: www.facebook.com/AnnaMariaLaBiancaCollections
Twitter:        www.twitter.com/AnnaLaBianca
 Instagram: http://instagram.com/annamarialabianca/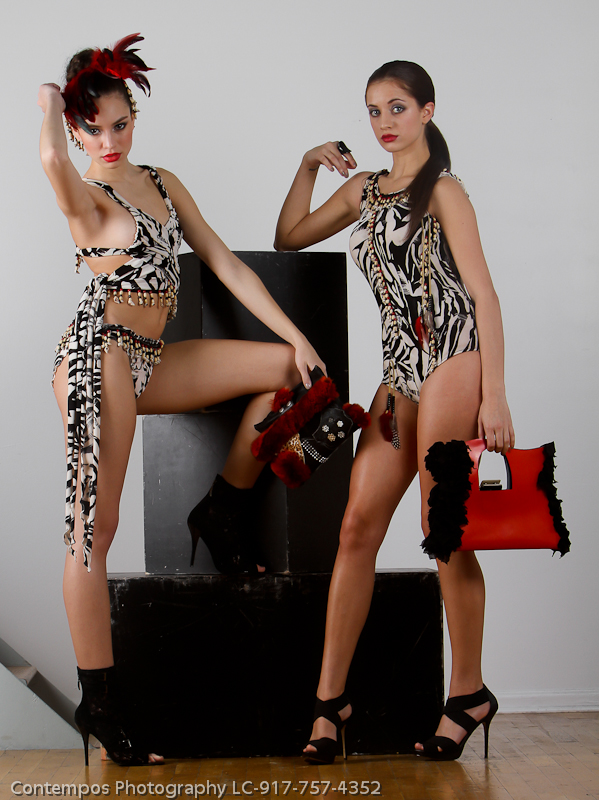 Eunika Simmons
For NakedRootsCollection
Eunika is a self-taught designer from Brooklyn, New York and a mother of two boys.  As a little girl she was always sketching images of clothing which fueled her passion for fashion designing.  In 2010, she made her debut in Soho at an Earth Quake benefit for Haiti.  Since then, ThenakedRootsCollection has been featured at Plitzs Fashion Marketing, Bikini Under the Bridge, The Brooklyn Wave for Brooklyn Fashion Week , Sol Afrik Fashion week mixer,  The Empire Hotel Rooftop, The Sky Room, Kiss n Fly, Channel 12 News, blogs such as TheStylePenthouse,  5 Magazine, Pretty Dope Shit, and the list continues. She features during African History Month at NYU, Stony Brooke University, and Long Island University.
This year's theme was inspired by the Modern woman of New York City who loves feeling free, unrestricted, bold, glamorous, elegant, powerful, and fierce. TheNakedRootscollection features hand made one of a kind dress, couture coats, swimsuits, handbags, custom made hats, belts and accessories.
NakedRootsCollection F/W 2013 line is fit for the woman of the modern world who is always multitasking and on the go. This season's collection is geared to bring out a burst of fire in every woman and attract all she desires. 
TheNakedRootsCollection has something for everyone. The business woman, the socialite, the mother, the night life entertainer, etc... TheNakedRootscollection  F/W line will be sold online following fashion week
Website: www.nakedrootscollection.com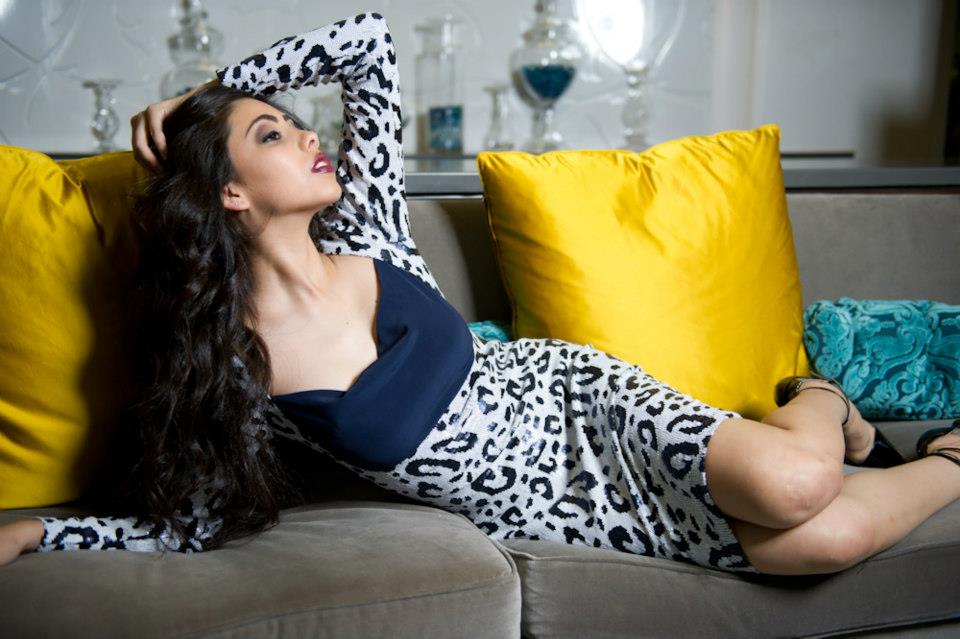 Tima Aw For Miss Awe
 
Tima Aw, born in 1986 in St. Louis, Senegal, came early to her fashion designer's life as stubborn kid when she used to cut her mother's scarves and clothes to make garments for her big dolls and later selling them to her friends. In 2008, Tima Aw moved to New York, the "mother city of fashion from France where she embraced big fashion world and finally decided to follow her true passion and create "Miss Awe" a chic clothing line in 2012.
The first collection, "Miss Awe'some" is nothing but the representation of the New Woman in her multi- activities life and still being on top of her self-upkeep in "being chic and elegant with simplicity in all domains in their lives at any age". For Tima, Beauty is Simplicity, as she represents her first "ready-to-wear" collection of dresses as an elegant and fierce but yet simple combination of different civilizations' apparel and Mother Nature forms.
Website:www.missawe.com
Have questions about TONIGHT VIP INVITE: 2/15 Friday 9PM .OFFICIAL NYFW FASHION WEEK CLOSING PARTY & FASHION SHOW ! Rescheduled from last week . Open Vodka Bar 9-10pm @ Empire Hotel Rooftop ?
Contact Herbert Fox
When & Where
44 West 63 St.
New York


Friday, February 15, 2013 at 9:00 PM

-

Saturday, February 16, 2013 at 12:00 AM (EST)
Add to my calendar
Organizer
Herbert Fox
Want to celebrate a special occasion, treat your employees or impress your clients? We at Herbert Fox Productions, creators of unique parties and special events, can make it happen for you at New York's hottest night clubs at reduced or no charge to you! With over twenty years of experience in the business and access to the hottest New York City night clubs, we at Herbert Fox know how to provide the perfect environment for any client. The fact that we have had so much repeat business over the years is a testimonial to our services. Visit www.herbertfox.com
RSVP: herbfox519@aol.com
TONIGHT VIP INVITE: 2/15 Friday 9PM .OFFICIAL NYFW FASHION WEEK CLOSING PARTY & FASHION SHOW ! Rescheduled from last week . Open Vodka Bar 9-10pm @ Empire Hotel Rooftop