Tonight -Pregnancy and Postpartum education night - dads at births, giveaways, lactation and more!

Tuesday, January 27, 2015 from 6:30 PM to 8:30 PM (EST)
Event Details
 NEW-  Daddy Survival Panel - Q & A with experienced dads 
 Increasing your chances of a vaginal birth and what you are never told.
OPEN Q & A, live demos and specific topics always covered!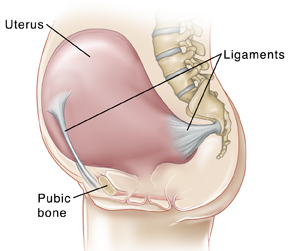 Give AWAYS, snacks, free education!
Melanie Nasmyth- Postpartum real talk, preparing parents for a smooth transition.
Allison Viores -  natural baby care tips and chemicals in diapers, discuss current studies or articles that show long term harm to babies, benefits of cloth diapering. 
Lori Bounds, CNM - tips to help avoid a c-section and what you are not told.
Sekesa -Preparing for breastfeeding success, a few tips about ensuring better milk supply, how dad's can help and building a support team now. Hand out our 24 hour helpline handout and encourage it's use.
Kim Storey, CNM - Hospital policies vs. parenting choices and laws.
Elysia- Doulas do not replace dads, but help dad's involvement. Advocacy vs. decision making - upholding their birth plans without making decisions for the parents. Bridging the communication gap.
 Dr. April and Jennifer Dean-  baby positioning (dr. april) and Jen exercise importance for body balance to relieve common discomforts.
 Beverly Tanner, CNM- c-section epidemic, when they are truly necessary, intervention increasing risk, and how does your hospital/practice help you avoid it.
 Tara- how pregnant muscles carry tension, where most common and why. Tips on helping on their own, tips on getting help like massage, chiro, exercise... babies also hold tension as  they grow, stress... infant massage...
Navigating bellies and babies? –If you don't know exactly how to find your baby's position, find out how tonight.  Baby positioning is easy and one of the leading causes for back labor, and even c-sections. Head down isn't where it ends! Come learn optimal fetal positioning techniques and how to always know where baby is . Daddy Survival Skills hands on!
 Better for bellies, babies and budgets- Simple how-to's for the do-it-yourself kind of mama! Correcting common pregnancy, postpartum and even baby discomforts yourself. Easily and affordably making your own skin cleansers and moisturizes for you and baby.
 Hospital List – the real deal- Don't be fooled, find out what essentials are missing from most hospital lists. Doula's bag of tricks for dads, secrets to success!
 Dads talking to dads – Boost his confidence! Partners are one of the most important roles during and after your birth. Whoever this person will be for you, needs to hear it from others who have done it before. Comfort measures, relaxation and breathing techniques, support, baby care and more! How can he help prepare for this life changing event?
 Postpartum Bladder leakage -You only have one body and you will only birth this baby once. How do you protect your pelvic floor, future pregnancies, and abdominal muscles from separation? What about the stages of labor that your classes leave out? Learn to care for your body now and postpartum. -Bladder leakage, sexual dysfunction, prolapse and abdominal separation leading to surgery, are just a few of the common problems women face after birth. This doesn't have to be. Simple do it yourself techniques for all stages.
GIVEAWAYS - and more!!!
Sponsored by www.SphinxMD.com/Pregnancy
Mandela graduated from the University of Connecticut in 2010 with a bachelors degree in Human Development and Family Studies with a focus in Early Childhood Education. In 2012, she met her fiance, Teddy Riley and started their family.   Since having Mykal, Mandela has used her  time to develop a website, Mandela Monday's. A place where she shares her personal pregnancy story. As well as the topics she is passionate about like; love, family, motherhood, and healthy living.  Mandela will release a new topic every Monday and hopes to give support, guidance, and provide relevant information to all supermoms alike.
 
"King of New Jack Swing," producer/songwriter Teddy Riley's enviable list of platinum-laced credits include Michael Jackson,  Blackstreet, Guy, the Winans, Joe (the Riley-produced "Stutter" topped both the R&B/pop charts in early 2001), Johnny Kemp, , Keith Sweat, Mary J. Blige, Hi-Five, and Al B. Sure among many others.
 SPONSORS:
When & Where

ISIS Women's Health Care
1015 Mansell Rd.
Roswell, GA 30076


Tuesday, January 27, 2015 from 6:30 PM to 8:30 PM (EST)
Add to my calendar
Organizer
Bellies to Babies Events
Bellies to Babies is an IRS designated 501c3 non-profit organization.  The Bellies to Babies program is designed to promote change in the community. We help provide services to those women who are medically underserved, uninsured or underinsured both locally and internationally. Specializing in education, support and the essentials for childbirth and parenting. Our primary goals are to provide evidence based care and resources, adoption and implementation of "Best Practices" and improving outcomes with community level programs. Strengthening the infrastructure within local health care organizations, ultimately creates opportunities to greater the continuity care to more mothers, babies and families.
Website currently under maintenance, please contact 
BelliesToBabiesFoundation@gmail.com
Thank you!
Bellies to Babies Foundation
Tonight -Pregnancy and Postpartum education night - dads at births, giveaways, lactation and more!