TONIGHT! ★ Perish's (Studio 69) "CIRQUE-PERVERSE" Halloween Kostume Party

Wednesday, October 30, 2013 at 10:00 PM

-

Thursday, October 31, 2013 at 3:00 AM (PDT)
Event Details

18+ EVENT, JAM PACKED WITH AMAZING MUSIC, KLOWNS, CREATURES, KINKY ANIMALS & MORE!

Perish's CIRQUE-PERVERSE is one of the wildest Studio 69 Events of all our theme events. We go huge on the production for this one since its Halloween... stay tuned this is just a pre-release event page RSVP.

CHECK OUT THE LAST 3 YEARS OF PERISH HALLOWEEN EVENTS & PREPARE YOURSELF FOR THE ONE HALLOWEEN PARTY YOU WON'T WANT TO MISS!!!
(Perish's Studio 69 / Swoon Events & Entertainment).


GET A GLIMPSE OF OUR EVENTS OF PREVIOUS YEARS !!!
& SEE WHY THIS IS THE COSTUME PARTY EVERY ONE WILL BE TALKING ABOUT...
Perish's "Halloween Parties" Video 2


Perish's "Halloween Parties" This is Klownoween


Perish's "Halloween Parties" Circus 69"


Perish's "Halloween Parties" Video 3


Perish's "Halloween Parties" Video 4


KLOWNOWEEN IS THE LARGEST KLOWN PARTY IN LA!!! ALL TYPES OF KLOWNS ARE WELCOME TO PARTY @ THE HAUNTED CIRCUS!!! HERE IS A GLIMPSE OF PERISH & HIS HOLLYWOODKLOWNS
Perish's Swoon Entertainment @ NOCTURNAL 2011

▀▀▀▀▀▀▀▀▀▀▀▀▀ DEEJAYS ▀▀▀▀▀▀▀▀▀▀▀▀▀▀▀

OVER 10 AMAZING DEEJAYS SPANNING ALL GENRES OF MUSIC!!!! THIS IS THE 69 MUSIC VARIETY NIGHT!

MEGA TURBO SOUND SYSTEM ADDED FOR THIS EVENT.

★ SURPRISE GUEST 69 HEADLINER (with Confetti Show)
2 - 3 AMANDA DARLING

★ DRUM N BASS (with GrinderGirls)
SCOOBA vs. MC DYER & MICKY FLAIR
1 - 2

★ DUBSTEP (with Visha Loo Contortion & Blood Act)
BIT by BIT vs. DJ IRIS w/ NERD NATE
12 - 1

★ TRAP BEAT (with klown gogo's)
SLICK TRILLA vs. JO-S
11 - 12

★ ALL GENRE MIXED HOUR (V SOCIETY)
AL KAPONE
10 - 11

SPECIAL GUEST MCees
★ NERD NATE
★ DYER MC
★ MICKY FLAIR


▀▀▀▀▀▀▀▀▀▀▀ PERFORMERS ▀▀▀▀▀▀▀▀▀▀_

OVER 10 AMAZING THEMED PERFORMANCE SHOWS!!!

★ PERISH THE KLOWN (as JACK SKELETON) PERFORMS WITH HIS GIANT 7 ' foot FUZZY CONFETTI-COCK covering all your wonderful people in confetti goodness at 2am.

★ THE HOLLYWOOD KLOWN GOGO's!!! The Notorious & Sexy B&W Klowns come off tour & are ready to GOGO under the Big-Top LINK: https://www.facebook.com/pages/Perishs-Hollywood-Klowns/219832918056815?fref=ts

★ ZOMBIE GOGO's JUST ADDED!!!

★ GUEST PERFORMER "VISHA LOO" from Canada is coming to do a wild CONTORTION & BLOOD PERFORMANCE!!! check her our here: https://www.facebook.com/visha.loo.3?fref=ts

★ GRINDER GIRLS!!! (Perish's Grindkore Girls) LA's largest an most well known GRIND TROUP IS COMING TO LIGHT UP THE STAGE WITH OVER 10 GRINDERS & TONS OF SEXY COSTUMES!!!
_


▀▀▀▀▀▀▀▀ OTHER ATTRACTIONS ▀▀▀▀▀▀▀▀▀▀

★ KLOWN STAGE WITH DANCER POLES

★ LIVE BODY & FACE PAINTING (BECOME A CLOWN)!
_
_

★ LIVE TATTOOING ONSITE!!!

★ LIVE BODY PIERCING ONSITE!!! by Syrus

★ COSTUME CONTEST WITH PRIZES

★ VIP BOOTH "GROUP COSTUME WIN-A-BOTTLE" CONTEST

★ THE STUDIO 69 BOUNCY HOUSE IS BACK!!!!

★ CIRCUS THEME DECOR!!!

★ DRINK SPECIAL ALL NIGHT

★ PHOTOBOOTH HOSTED BY TIM RICH (SCENE SNAPS)

★ WE GO TILL 3AM:)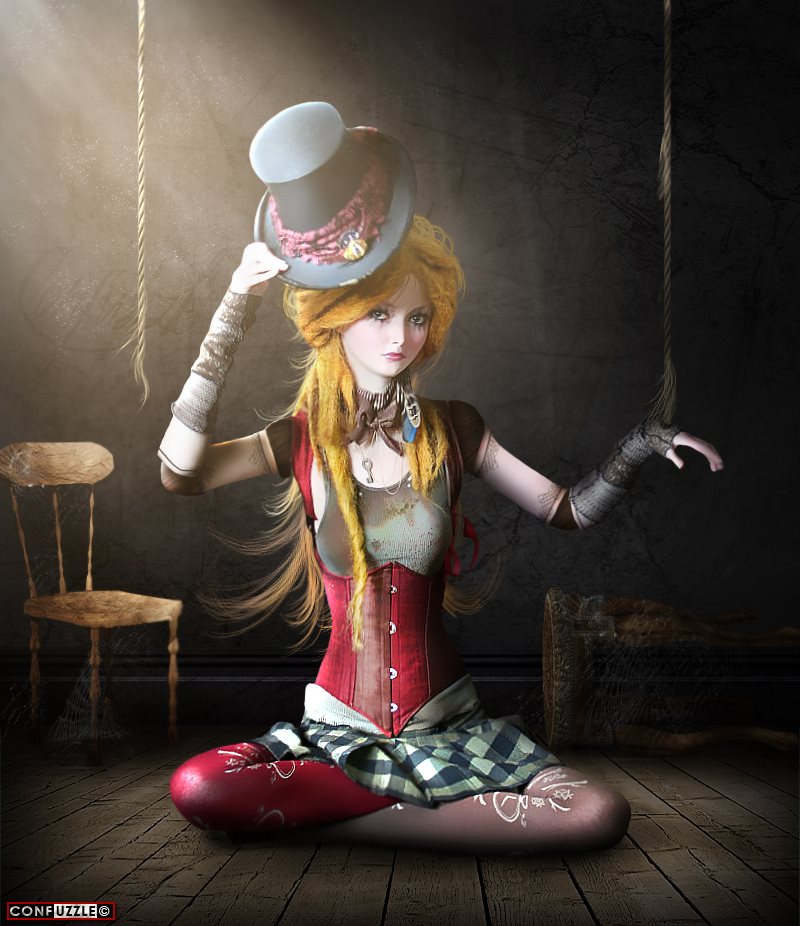 _


LOCATION:

DIMMAK STUDIOS
1643 Cosmo St Los Angeles, CA 90028
(ALLEY ENTRANCE OFF COSMO st)

18+ to enter
21 to drink.
10 - 3am.

COSTUME ENCOURAGED

GET A LOW COST BOTTLE & 5 FREE COMPS BY RESERVING ONE OF OUR 6 "CIRCUS TENTS" FOR YOUR COSTUMED PARTY & BE AUTOMATICALLY ENTERED INTO OUR WIN MORE BOTTLES "VIP-COSTUMED BOOTH CONTEST" awarded to the booth with the most outrageously dressed - an get an extra bottle!!
see VIP PACKAGE ON THIS PAGE.

LAST CHANCE DISOUNTED ENTRY $15 PRESALES SOLD NOW!!!
ON THIS PAGE

night of event $20
guest in no costume $30

THIS IS A COSTUME THEME EVENT!!!!
When & Where

DIMMAK STUDIOS
1643 Cosmo Street
Los Angeles, CA 90028


Wednesday, October 30, 2013 at 10:00 PM

-

Thursday, October 31, 2013 at 3:00 AM (PDT)
Add to my calendar