TONIGHT! HELLRAIVER HALLOWEEN LA's Sexiest 18+ Costume Dance Party // OCT 30TH // TILL 3AM! ** NOW AT LOS GLOBOS NIGHTCLUB!!!

Thursday, October 30, 2014 at 9:00 PM
Event Details
ONLINE TICKETING IS NOW SOLD-OUT!!!
BUT YOU CAN STILL BUY PASSES AT THE DOOR
SEE YOU TONIGHT!!! (DOORS OPEN 9PM!!!)

▀▀▀▀▀▀▀▀▀▀▀▀▀▀▀▀▀▀▀▀▀▀▀▀▀▀▀▀▀▀▀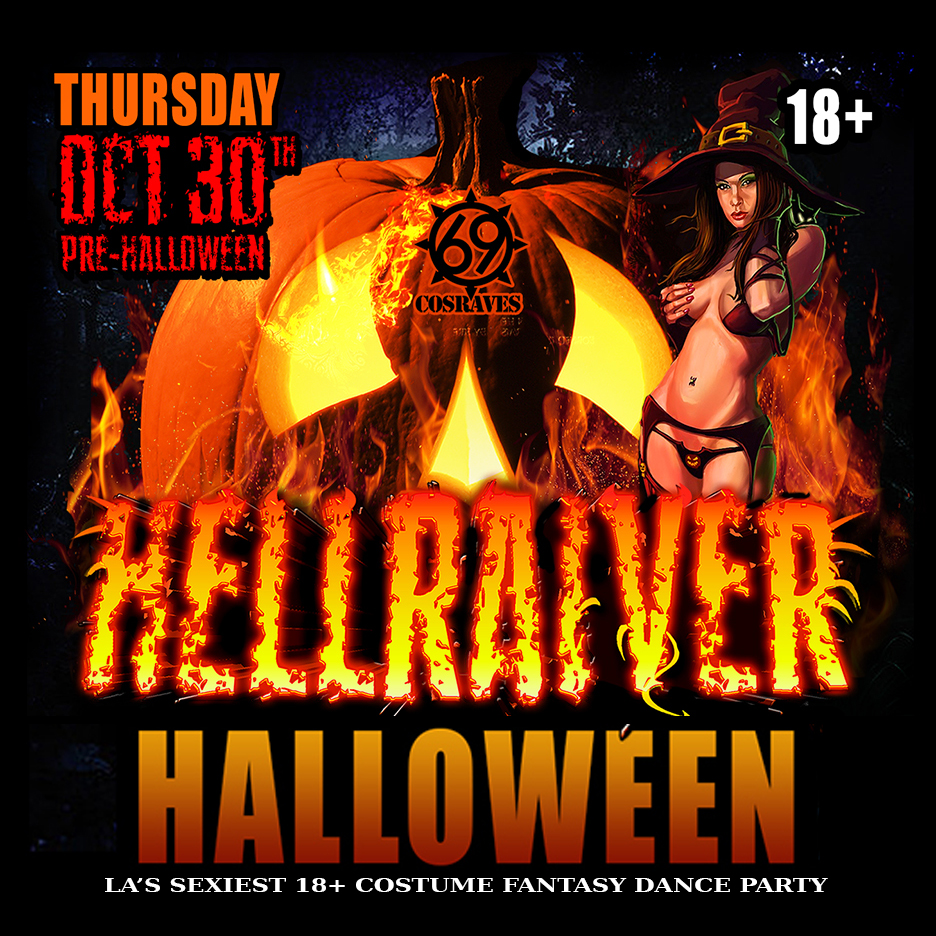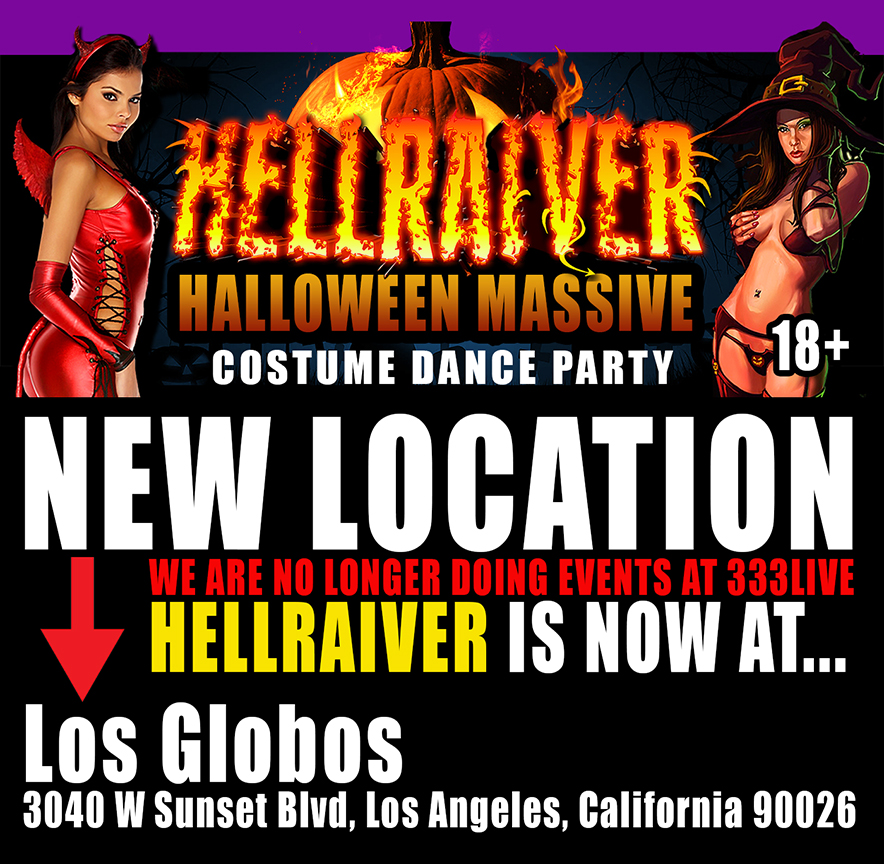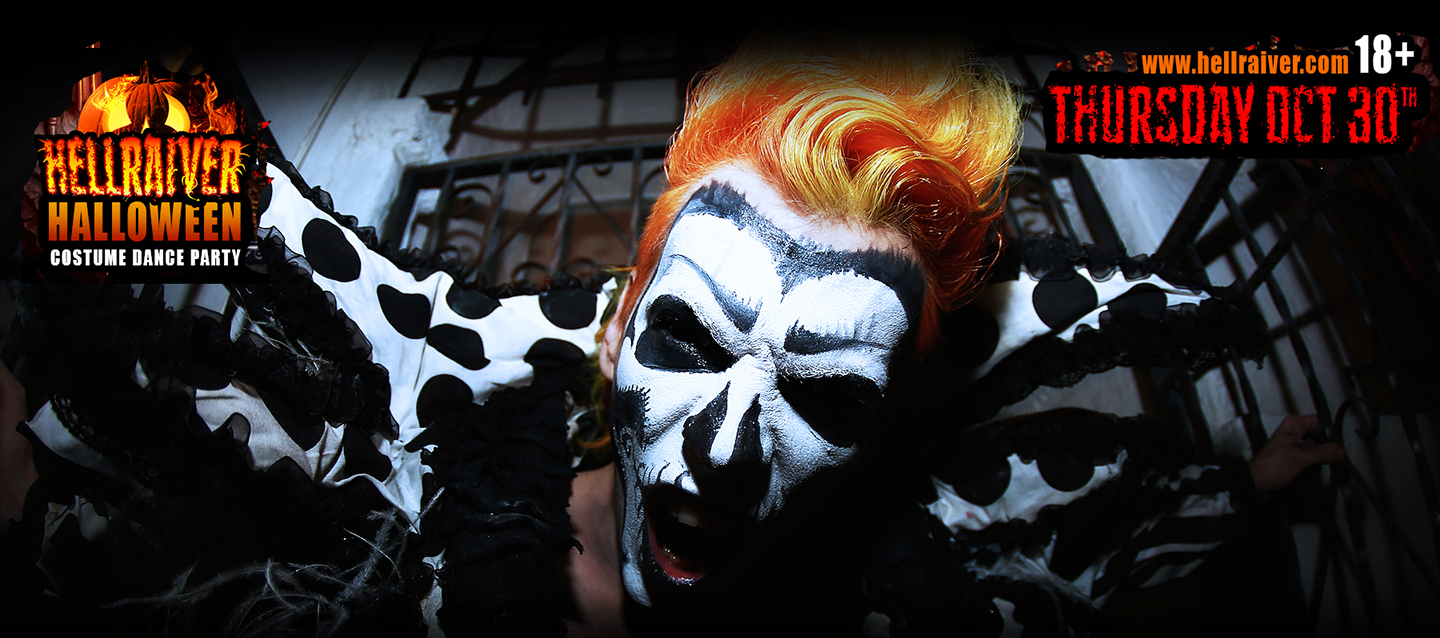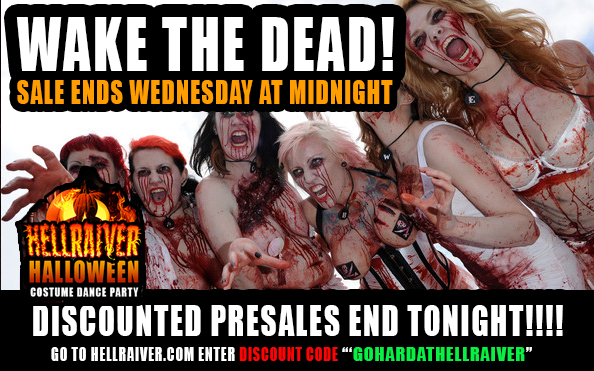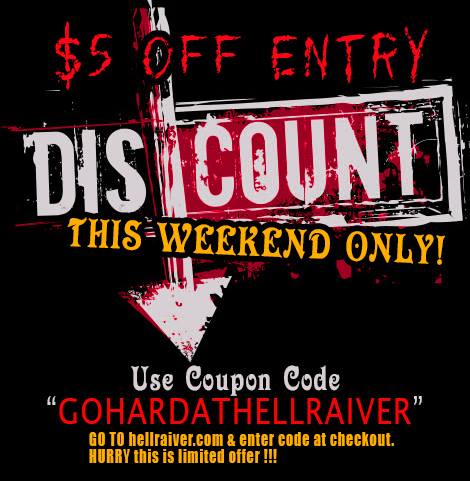 GO BIG FOR HALLOWEEN!!!

FEATURING

BLACKBURNER ☻ WATA ☻ RAVEHARD☻ NOZIOUS EVENTS ☻ BASS AFFLICTED ● XCELLERATED ● MC DINO ☻ ELECTRIC AFTERLIFE EVENTS ☻ 3EV ☻ SUBCULTURE  ☻ LARAVES ☻ SWOON ☻ DAS BUNKER ☻ UNDERGROUND SOUND ☻ XTRNL ☻ VSOCIETY ☻ CLEOPATRA ☻
 
GO BIG FOR HALLOWEEN !!!!
▀▀▀▀▀▀▀▀▀▀▀▀▀▀▀▀▀▀▀▀▀▀▀▀▀▀▀▀▀▀▀▀▀▀▀▀▀▀▀▀▀▀▀▀▀▀▀▀▀
☀☀☀ THE NIGHTS EVIL FESTIVITIES INCLUDE ☀☀

✪ COSTUME CONTEST WIN TICKETS
TO FETISH FANTASY BALL VEGAS

✪ MULTIPLE ROOMS OF BASS!!!
✪ 18+ TO ENTER
✪ CONVENIENT LOW COST VALET $10
✪ 21 TO DRINK W/ MULTIPLE FULLY STOKED BARS
✪ LASER LIGHTING
✪ COZY & DARK HIDEEN LOUNGES
✪ LARGE OUTDOOR SMOKING PATIO
✪ COSTUME PHOTO BOOTH W/FREE "3D photos!!!"
✪ HALLOWEEN CANDY GIVEAWAYS
✪ SATANS KINKY PLAY-ZONE
✪ GRINDKORE's METAL SPARK SHOWS
✪ LIVE ROAMING SCARY MONSTERS
✪ VIP VEGAS TRIP GIVEAWAY (For GOGO'S)
✪SEXIEST AND EVIL-EST DANCERS IN TOWN!!!
* BLOODY ZOMBIE GOGO's
* KINKY VAMPYRE VIXENS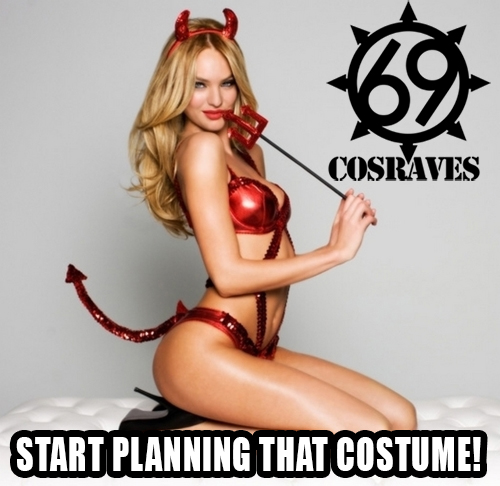 Brought to you by Studio 69 (69 COSRAVES)
The Areas Longest Running EDM Costume-Fantasy Dance Party That Merges Costumes, Great EDM Dance & Live Entertainment.
FEATURING ENOUGH MUSIC TO RAISE THE DEAD!


████ ۩ MAIN ROOM ۩ ███

WELCOME TO THE UNDERWORLD
● Dubstep ● DNB ● Metal+Electro ● Furture BASS ● EDM ●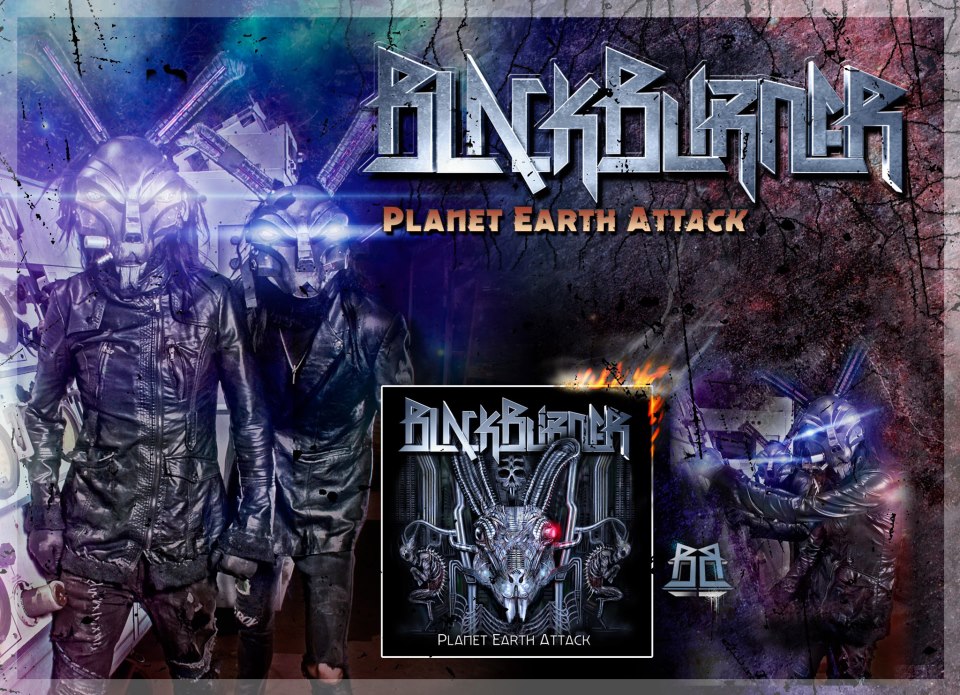 ☻ BLACKBURNER (Cleopatra imprint Hypnotic Records.
Blackburner is a Los Angeles based electronic music group. It consists of Skyla Talon. Founded in 2011. Influenced by the Skyla's background as a metal guitarist and vocalist, Blackburner combines the aggressive bass beats with the melodic hooks, and Electronica Dance Music to create its own hybrid sound. Blackburner made its name by remixing tracks and releasing original compositions through Cleopatra Records, pitting Blackburner alonside Dubstep artists such as Rusko & Nero. Inspired by the revolutionary new sounds in Dubstep and Glitch music generated by the likes of fellow metal-head-turned-DJ SKRILLEX, Talon recruited extra dose of heaviness and in an explosion of computer wires, guitar strings and patch cables, BLACKBURNER was born! Soon was remixing tracks and releasing original compositions through the Cleopatra imprint Hypnotic Records. The project immediately met with enormous success as compilations featuring BLACKBURNER alongside Dubstep luminaries RUSKO, NERO, DUBBA JONNY climbed the iTunes Electronic charts, while BLACKBURNER tracks racked up over over 99,000 individual downloads. Bolstered by this overwhelming on-line buzz, preparations were made for a full-length album - and now the time had came for BLACKBURNER to make its worldwide launch.
♫♪ https://soundcloud.com/blackburner_official/blackburner-anxiety-featuring

☻ WE ARE THE APOCALYPSE
We Are The Apocalypse has appeared live at/with: ★Coachella 2012, ★Exxxotica,★Vans Warped Tour, Big Sean, Santigold, Paper Diamond, Deadmau5, Yelawolf, Keoki, Crizzly, EC Twins, Bang Gang, Robotic Pirate Monkey, We Bang!, Pierce The Veil, Falling in Reverse, Jonny Craig, Asking Alexandria and More!
We Are The Apocalypse is an Electronic Dance Music project fronted by Producer/Dj/Filmmaker : Nicholas Scott Phoenix. It was founded in the Spring of 2011 and since that time has evolved into a vicious and unique musical experience. Completely concept driven, WATA infuses a wide dynamic of sound ranging from Dubstep & Metal to Electro & Garage, Glitch Hop, & Classic Rock.
♫♪ http://artistecard.com/wearetheapocalypse


☻ BULIMIATRON
"Hailing from Los Angeles, local synth-jockey, BUL!M!ATRON is hitting the EDM scene with full force. Producing and DJing for only about a handful of years, he has built a large following in the U.S. and abroad. Since 2008, he has established himself as a member of many successful projects and groups. But after years of doing what he does best..BUL! wanted more. In 2011, he, with the help and collaborative effort of his best friends & peers, created & founded a new media company/label from the ground up, The Los Angeles Connection...a.k.a LACX, specializing in Media Coverage, Promo, Releases & more. Recognized internationally for sharing stages w/ LMFAO, Skrillex, Dada Life & Porter Robinson to name a few..& playing nothing but the best in Electronic Dance Music..BUL!M!ATRON IS THE PARTY."
♫♪ http://www.facebook.com/bulimiatron
• http://www.soundcloud.com/bulimiatron

☻ PERISH & GRINDKORE PERFORMANCES
2014 All female Sexy Metal Grinding troupe fronted by Performer, Model & Party Producer & Host Perish will be debuting the 2014 Grind Performance.
☻GREENHAUZ (Cleopatra Records)
Greenhauz has a wide palette of sonic colors to choose from, and as engineer for David Piribauer of REVIS.
Shows have included performances at ★Burning Man, Raves and Festivals in Santa Cruz, Los Gatos, Los Angeles and the greater Bay area. Greenhauz Music is designed to make you Dance. A seamless blend of New Electronic musical styles that fuses multiple genres, Greenhauz forges a sound influenced by a wide variety of Artists including : ★SKINNYPUPPY, ★SKRILLEX, DEADMAU5, KILL THE NOIZE, WAKA FLOCKA that expand the boundaries of sound and music.
♫♪ https://soundcloud.com/greenhauz-1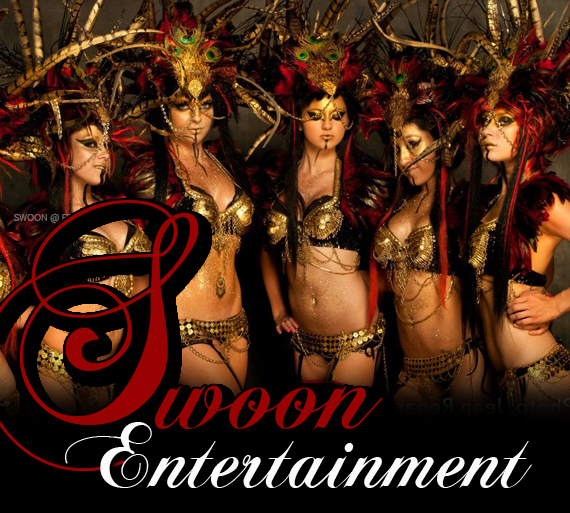 ☻SWOON ENTERTAINMENT THEME GOGOS
Featuring: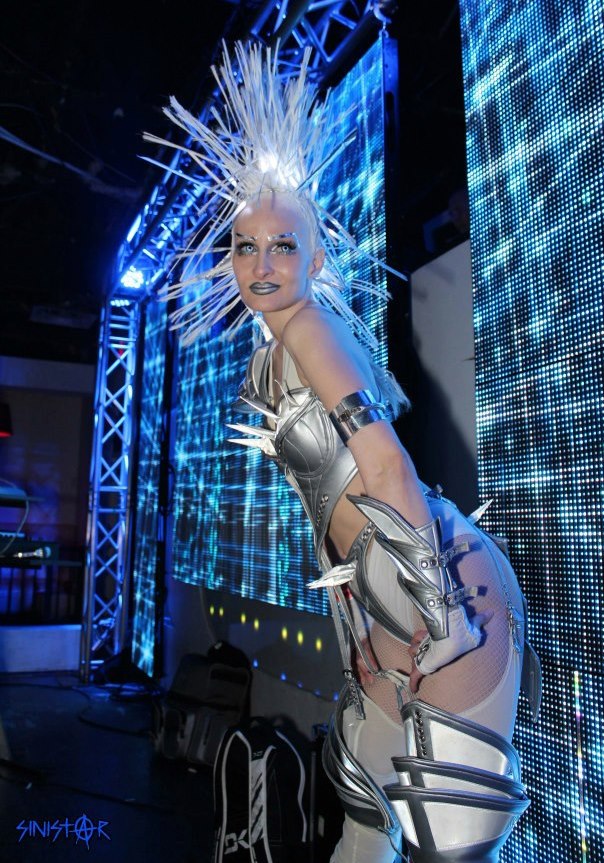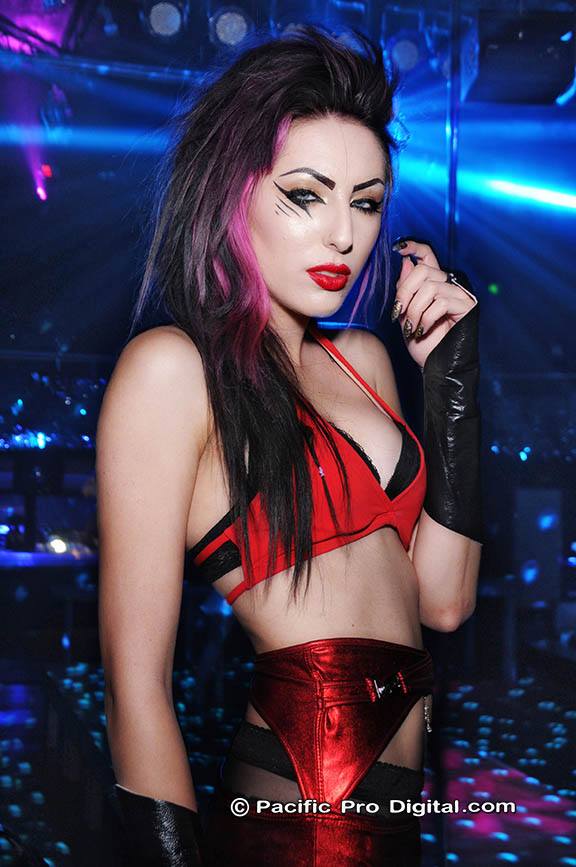 CHROME GIRL                                    AMANDA LOLEETA



███ ۩ HARDSTYLE ROOM ۩ ███

★ Hosted by" SUBCULTURE & RAVEHARD / LA RAVES

☻ DRUMCORE (Feat: Andrew Lee & Guest Duo)..
★ Rave Hard / ★ SubCulture / ★ LA Raves
DrumCore is the sensational Duo of DJ Andrew Lee (One Of Californias Hardest Working DJs) with DJ HighQuality (Cali's Best Kept Secret for DNB & Hardstyle) combining their skills for a unique style and sound that stands out in both the hard dance and bass music realms. When these two first joined forces in 2006 they rose to stardom in no time and began headlining events every weekend performing in front of thousands of people making their way onto massives and festivals throughout the state as well as held residency in Arizona and California simultaneously. Together they have performed along side legendary hard dance artists including The Organ Donors, Scott Brown, Orbit1, DJ Impact, DJ UFO, Demigod, Ron D. Core, DJ Poogie, Paulina Taylor and countless others as well as Drum N Bass Heavy Hitters such as DJ Swamp, Mampi Swift, Mental Sharp, APX-1 & Crs? and many more! Having rejoined in late 2013 after a long hiatus the two have been on their rise to the top once again with their exclusive style of performance gaining fans at a high rate after every appearance
https://www.facebook.com/DrumCoreLA
♫♪ https://www.soundcloud.com/andrew-lee
♫♪ https://www.soundcloud.com/djhighquality

☻ ZOMBIE (Arizona / Los Angeles) Rave Hard
Highest Standards Clothing https://www.soundcloud.com/dj-zombie-az
• https://www.facebook.com/pages/DJ-Zombie/120898304627914

☻ HARDSTYLE INFORMER (Original Trance Crew)
• https://www.facebook.com/HardstyleInformer
♫♪ https://www.soundcloud.com/dj-informer


☻ ENI (Rave Hard / Audio Fallout )
• https://www.facebook.com/enikindofmusic
♫♪ https://soundcloud.com/enikindofmusic

☻SPIFF FOX (Audio Fallout Industries)
Rave Hard / Distortion Lighting
• https://www.facebook.com/tristan.mieras
♫♪ https://www.soundcloud.com/spiff_the_fox

☻ POSTALMANN (subground).
SubGround DJ & Producer
• https://www.facebook.com/postalmaNN
♫♪ https://soundcloud.com/postalmannd
███ ۩ DRUM AND BASS ۩ ███
▀▀▀▀▀▀▀▀▀▀▀▀▀▀▀▀▀▀▀▀▀▀▀▀▀▀▀▀▀▀▀▀▀▀▀▀▀▀▀▀▀▀▀▀▀▀
FEATURE SET MAINSTAGE BY:
★ XCCELERATED DNB & MC DINO

GUEST MC
★★☻MC DINO (INSOMNIAC / XCELLERATED )★★★

GUEST MC
★★☻LADY VICE (TRAPSTYLE / JUICY ENT)★★★

☻DJ CONSTRUCT (XCELLERATED DNB & Friends)
▬▬▬▬▬▬▬▬▬▬▬▬▬▬▬▬▬▬▬▬▬▬▬▬
DJ Construct is founder of XCELLERATED & works with IMAGE MUZIK. Construct is also a DJ, Party/Event Organizer, Producer, Promoter, & a dubplate aficionado.
★ Xcellerated is a new brand of music entertainment dedicated to Drum & Bass in Los Angeles. This is a monthly series with special one offs. This soundcloud will feature live sets from our shows and/or feature mixes from either Xcellerated artists or artists featured in our events.



███ ۩ HOUSE & ELECTRO ۩ ███
▀▀▀▀▀▀▀▀▀▀▀▀▀▀▀▀▀▀▀▀▀▀▀▀▀▀▀▀▀▀▀▀▀▀▀▀▀▀▀▀▀▀▀▀▀▀
FEATURE SET MAINSTAGE BY:
▬▬▬▬▬▬▬▬▬▬▬▬▬▬▬▬▬▬▬▬▬▬▬▬
☻ Deep House, Techno, Electro House, Bigroom & Melbourne bounce!
▬▬▬▬▬▬▬▬▬▬▬▬▬▬▬▬▬▬▬▬▬▬▬▬
★ Hosted by" Electric Afterlife Events ☻ 3rd Eye Vision Events

★★★ ELECTRIC AFTERLIFE ★★★
▬▬▬▬▬▬▬▬▬▬▬▬▬▬▬▬▬▬▬▬▬▬▬▬
Electric Afterlife Events is one of the newest Los Angeles based electronic dance music event groups formed by skilled DJs & Producers who are ravers themselves. Its goal is to bring all ravers together whether they been part of the underground scene looking for new music and talent or lost in the mainstream electronic music festivals searching for dance friendly rave music and PLUR.
EAE combines the best of underground talent with world class headlining artists to create a unique atmosphere of energy. Dedicated to bring the best crowds, music and vibes together as one. EAE aims to achieve high production quality and a desire to outdo itself each time to present the electric dream, an escape from everyday life to a electronic dancefloor paradise!
Leave the world behind and live your life through your electric soul in the Electric Afterlife!

☻ INFINITE (12-1)
▬▬▬▬▬▬▬▬▬▬▬▬▬▬▬▬▬▬▬▬▬▬▬▬
[Melbourne Bounce/Electro House/Mashup Set]
(Electric Afterlife/Rhythm LA)
Upcoming underground Los Angeles based EDM Producer/DJ of progressive/electro house and trance. Bringing you a whole next level experience!
Skilled EDM Producer/DJ, known to turn up the life of an event with a passion to deliver a groundbreaking dancefloor assault. Producing trance, electro and progressive house at the comfort of his own studio. When away from the studio, just a hardworking guy by day, looking forward towards a weekend night ready to deliver an exciting crowd pleasing dancefloor experience. Spinnin' EDM of wide range, from all types of house, trance, drum and bass, hardstyle, trap & dubstep.
Played alongside major artists such as Basshunter & Charity Strike. Resident DJ for React in Riverside.

☻ CHRIS STEELE (Let's Beat Milo Records) (1-2)
▬▬▬▬▬▬▬▬▬▬▬▬▬▬▬▬▬▬▬▬▬▬▬▬
Who is Chris Steele…. Well if you haven't seen him live then you have been missing out. Now at the age of 25 and based in Los Angeles/Hollywood CA., He has accomplished so much. From gigs to producing to recognition and respect. With hundreds of gigs under his belt and tons of experience in the field, this is an artist you wanna book. His career started at the age of 16 but his love for the music and scene started when he was just a child. He had his first residency at a small club at the age of 17 while doing shows every weekend in LA/Hollywood. After 2 years, he was signed onto Track 1 records and OMNI entertainment and things just progressed. He had a very extensive residency at The Hudson Theater in San Bernardino CA and the ASU FOX theater. From there gained a residency with Krave Ent, Party Pimps Prod and continued his partnership with ravers ballroom.

☻ WILL:E (Let's Beat Milo Records & Keoki Records) (1-2)
▬▬▬▬▬▬▬▬▬▬▬▬▬▬▬▬▬▬▬▬▬▬▬▬
Originating from Miami, FL, DJ Will::E is one of those rare artists whose musical style is clearly recognizable. He has cemented a reputation as a diverse DJ/producer. Will::E got his first break playing private events in 2004, and this is when his DJ odyssey began. When he is not taking command of stages at the biggest night clubs or underground events, Will::E spends countless hours in the studio. The love of all genres, make it a pleasure to hear his sets. From Hard Electro to Smooth Progressive to melodic House, he enjoys the way Electronic Dance Music can make you feel. Over the past years he has shared the stage with Bad Boy Bill, Richard Visson, Swedish Egil, DJ Irene, DJ Bam Bam, Frankie Bones, Thee-O, Dub Mechanics, Dmorse, David Christophere, DJ Swamp, Ontronik (System of a Down), Dank, Gummy, Mechete, Scott Brown, Bobby Doque, Scott Wiser, Evan Gamble Lewis, DJ Keoki, Decoding Jesus, Soundsex, Heavygrinder, Kenneth Thomas, Italian Sensation, Dougal, DJ Rap, Jason Blakemore, 6Blocc, DJ Dan and many other notable artist.

☻A-ROMAN THERAPY (2-3)
▬▬▬▬▬▬▬▬▬▬▬▬▬▬▬▬▬▬▬▬▬▬▬▬


STAGE 4.
███ ۩ INDUSTRIAL EBM ۩ ███
▀▀▀▀▀▀▀▀▀▀▀▀▀▀▀▀▀▀▀▀▀▀▀▀▀▀▀▀▀▀▀▀▀▀▀▀▀▀▀▀▀▀▀▀▀▀
★FEATURE LIVE PERFORMANCE
☻☻☻ MECHANIC WAR III ☻☻☻ 1AM.
▬▬▬▬▬▬▬▬▬▬▬▬▬▬▬▬▬▬
https://myspace.com/mechanikwar3
Experimental, Metal, Electronic
Massaker - Vocals / Johnny Starr - Guitar / Rob Foxx - Drums / Nick Loxx - Bass Guitar
Mechanik War III is an industrial metal who's origins are European but have recently relocated to Los Angeles CA. The band has just recorded a new demo with the new line up. We are planning on recording something more professional later, but right now we needed something done pretty fast to promote our music. The band's demo CD will be available in the beginning of June. Some illustrations of the artwork were added to the photo gallery. The CD has 9 songs, it's a Digipack with a 20 page booklet. For orders you can contact the band at mechanikwar@yahoo.com.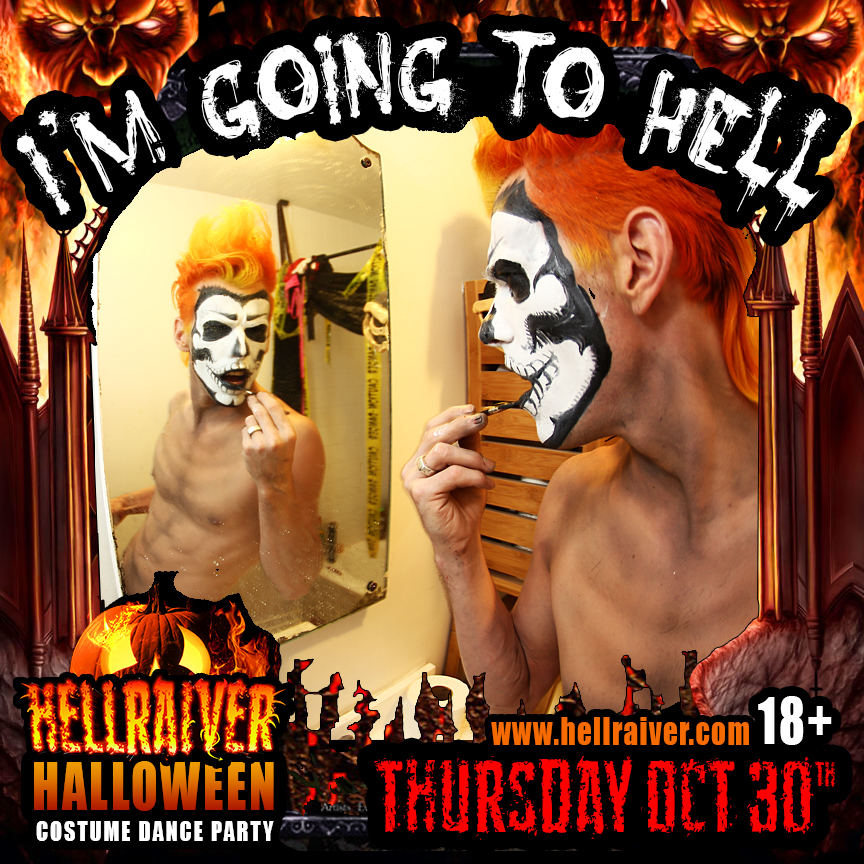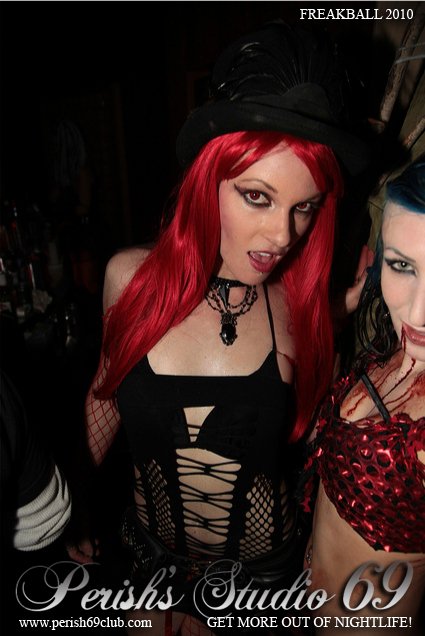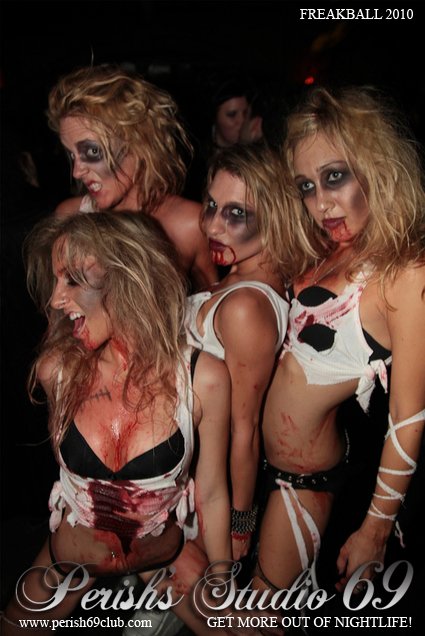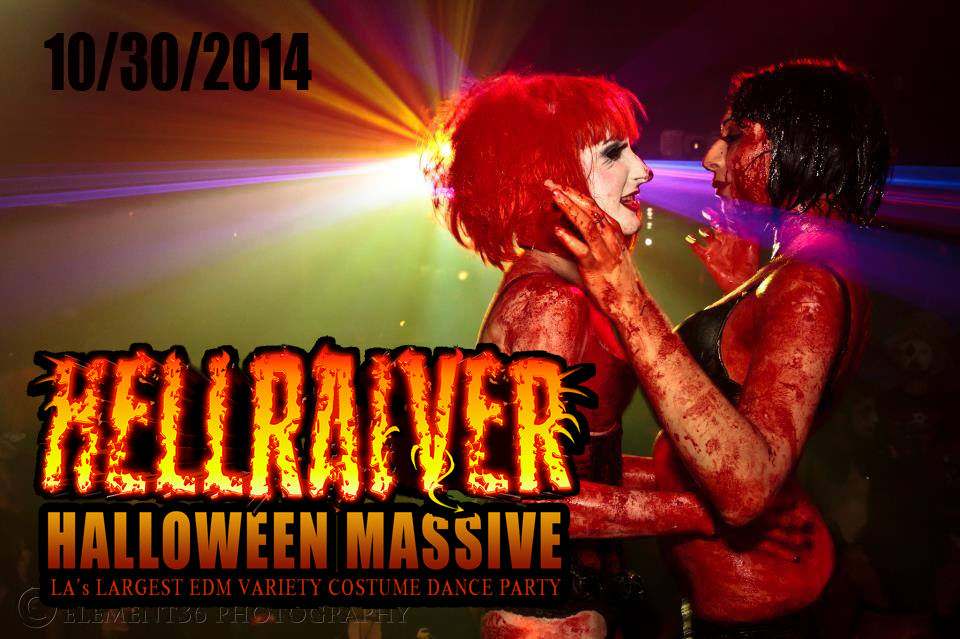 ★ LIVE PERFORMANCES BY ★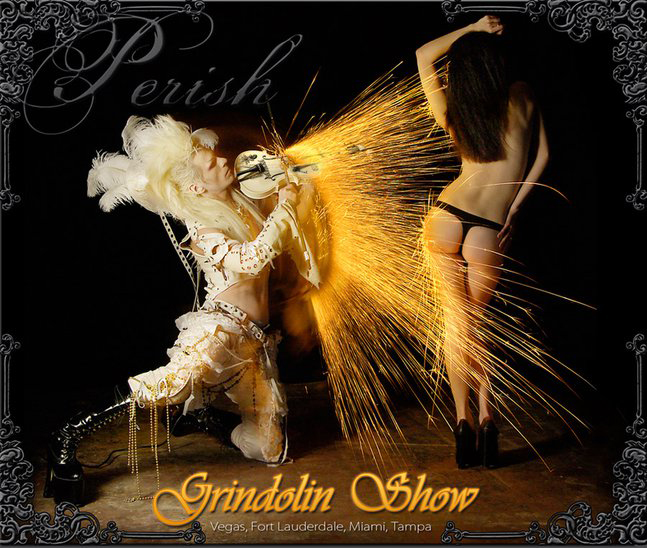 * GRINDKORE
▀▀▀▀▀▀▀▀▀▀▀▀▀▀▀▀▀▀▀▀▀▀▀▀▀▀▀▀▀▀▀▀▀▀▀▀▀
Grindkore is a Sexy Hi-energy Go-go performance troupe that merges live sexy dancers with musically orchestrated Metal-grinding & fire! Thats Power tools and lingerie, Fire and sparks, sex and machinery... you get the idea. Come see the hottest dancers in LA bump and grind to the dj's all night long!
catch a glipmse here: (http://www.facebook.com/video/video.php?v=10150156866105160)


★★ 2014 OFFICIAL RECRUITMENT PARTY ★★
HOLLYWOODKLOWNS / CIRQUE PERVERSE VEGAS
((((( THIS EVENT IS THE DAY AFTER HELLRAIVER!!!)))
Travel, Hotel & Expenses Covered
GO BIG FOR HALLOWEEN!!!!

WE ARE RECRUITING FOR OUR ANNUAL SEXY & CREEPY
KLOWN-KRAZY CIRCUS That goes to Vegas and Headlines the largest Halloween Event on the west coast "The Fetisgh Fantasy Ball" @ THE HARDROCK Hotel & Casino.

Swoon Entertainment is one of the areas largest Themed performance collective featuring over 50 highly trained performers in dance, aerial arts, stiltwalking, fire and metal gridning, glow arts and more. Combined with the high-tech costume creations generated by Industrial Designer and Engineer "Perish" the group has been rocking stages for over 6 years at all the largest festivals & concert venues. We are Proud to call Studio 69 our home to audition new talent, try-out their new costumes for you to witness as well just party and show off what they do best.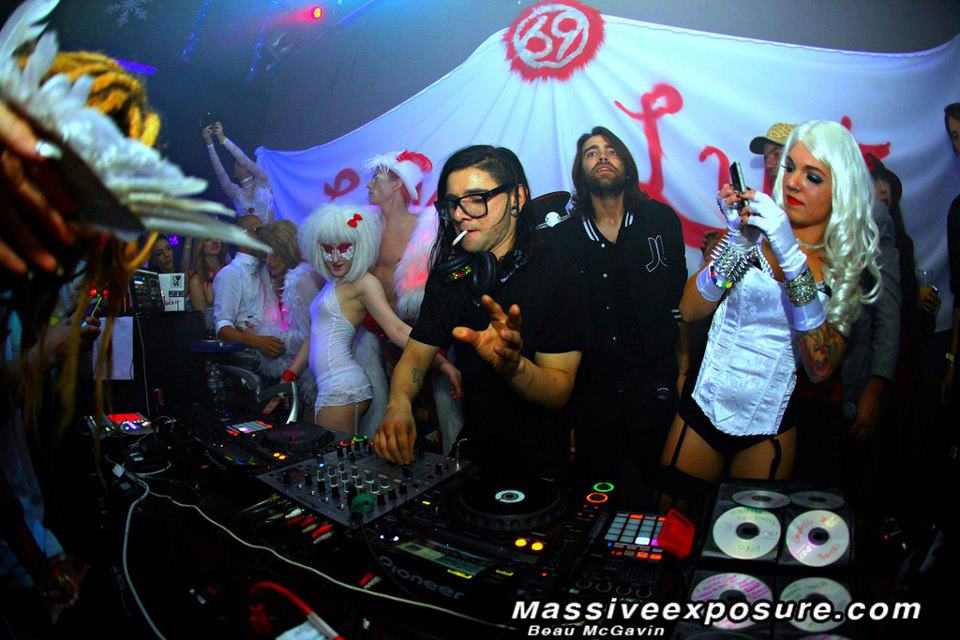 CHECK OUT OUR PAST EVENTS
VISIT: WWW.PERISHPARTIES.COM

------------------- WHAT IS STUDIO 69 ? --------------------
STUDIO 69 IS MANAGED BY, COSTUME DESIGNERS, PERFORMER MANAGEMENT & ENTERTAINMENT ORGANIZERS AND IS WHERE PEOPLE WHO WORK IN THE ENTERTAINMENT INDUSTRY GO TO PARTY AND MINGLE, SCOUT NEW TALENT & LET LOOSE! - IF YOUR A GOGO THIS IS THE CLUB TO COME AND SHOW OF YOUR MOVES... DJ'S GET HOOKED UP WITH A CONSTANT RESIDENCY, WE ARE ALWAYS SCOUTING FOR NEW TALENT AND HAVE CREATED STUDIO 69 AS A PLACE TO DIRECTLY CONNECT THOSE WHO HIRE WITH THOSE WHO HAVE AMAZING SKILLS; SO BRING YOUR PROPS, COSTUMES AND ENERGY - WE WANT TO MEET YOU! WE ARE PRESENTLY LOOKING TO AUDITION ONSITE NEW DANCERS & PERFORMERS FOR OUR UPCOMING FESTIVALS & SHOWS (BE PART OF THE HOLLYWOODKLOWNS OR GRINDKORE!) DEEJAYS AND FASHION DESIGNERS WE WELCOME YOU AS WELL - OUR TABLES ARE SOMETIMES OPEN FOR PLAY, AND OUR STAGES ARE ALWAYS HUNGRY FOR YOUR UNIQUE MUSIC & FASHIONS.

CONTACT: swoonevents@yahoo.com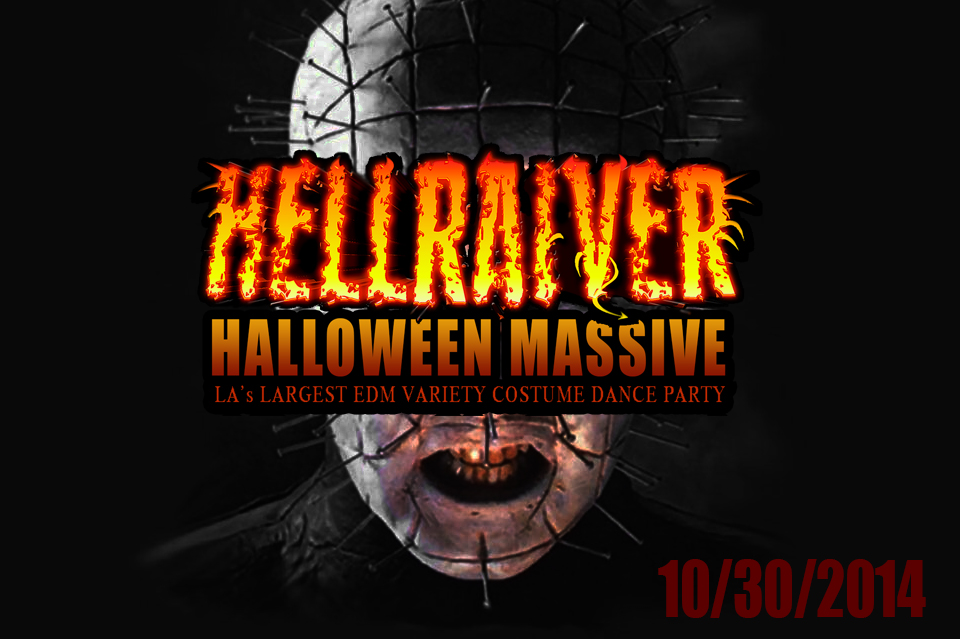 DETAILS

DOORS OPEN 9PM - 3AM

✪LOCATION

NEW EXCLUSIVE LOCATION

Los Globos
3040 W Sunset Blvd, Los Angeles, California 90026
  .  .

ONLINE TICKETING IS NOW SOLD-OUT!!!
BUT YOU CAN STILL BUY PASSES AT THE DOOR
SEE YOU TONIGHT!!! (DOORS OPEN 9PM!!!)

▀▀▀▀▀▀▀▀▀▀▀▀▀▀▀▀▀▀▀▀▀▀▀▀▀▀▀▀▀▀▀
☀VIP BOTTLES AVAIL AS LOW AS $250
text vikki 818 859 6066


....................PLUR FRIENDS & FAMILY..............
WE STRIVE TO BRING YOU THE MOST POSITIVE PARTY VIBES & LOCATIONS so you can SHARE YOUR LOVE & APPRECIATION FOR EACH OTHER & GREAT MUSIC♥

(C) PERISH STUDIO 69 2014
OFFICIAL PERISH PARTY
www.perishparties.com
▀▀▀
.

.
.
.
.
..
LA, events, rave, dubstep, edm, skrillex, perish, dignam, fetish, halloween, electro, party, rave, plur, fashion, costume, gogo, dancer, feature, performance, live, downtown, underground, mix, remix, studio, 69, sixtynine, amanda darling, excision, datsik, 3am, sexy, kinky, wild, extreme, dresscode, latenight, model, youtube, twitter, facebook, twerk, trap, juicy, swoon, entertainment, klowns, hell, raver, raiver, horror, insomniac, kaskade, edc, wonderland, massive, drum and bass, dnb, subculture, 3rd eye vsionaries, google, yahoo, instagram, hashtag, pinterest, twitter, follow, code, mass, invite, likes, gogo, dancer, love, unity, respect, festival, glow, illuminate, san fran, san bernadino, north, hollywood, venice, california, las vegas, shuttle, UBER, yahoo, myspace, music, soundcloud, tag, house, soundslike, music, trent cantrelle, we are the apocalypse, love and lust, love 7 lust, lust, vampires, v society, vsociety, PERISHFETISH, perishfashion, video, hardstyle, hardcore, UK, sound, bass, music, naked, adult, rage, legal, permitted, abiza, club, ecco, fonda, avalon, hollywood, dimmak, project, vanguard, florentine gardens, max, capacity, LA WEEKLY, article, interview, skrillex, RAVE CALLED RA, fantasy, rusko, GROOVE, TICKETS, groove, cruise, wonderland, nocturnal, hard, fest, ableton, reason, DJ, mix, producer, blvd, scene, PARTY, MONSTER, kany, kandi, kids, new, england, beat, heads, weed, smoke, culture, live, HUGE, master, fet, warehouse, 18, 21, 18+, 21+, all ages, orange county, san diego, santa monica, pier, peir, ravr, band, xcellerated, dino, construct, los globos, bardot, grateful, abundance, burner, burningman, decom, decompression, burn, mission, control, purple, lounge, cafe, hall, art, walk, srtists, live, fundraiser, blood, vampires, v, down, with, devils, leather, glitter, gay, straight, bisexual, bi-sexual, trance, night, circus, gaga, lady, knifeparty, motive, celebrity, VIP, bottle, service, staff, baller, cheap, inexpensive, place, to, b, a, at, the, 1,2,3,4,5,6,7,8,9,10, 100, 200, 300, 1000, bank, classive, scene, emo, scream, PERISH, studio, 69, perishstudio69, raveking, glowparty, paintparty, fur.

Have questions about TONIGHT! HELLRAIVER HALLOWEEN LA's Sexiest 18+ Costume Dance Party // OCT 30TH // TILL 3AM! ** NOW AT LOS GLOBOS NIGHTCLUB!!!?
Contact LOVE AND LUST EVENTS
When & Where

LOS GLOBOS
3040 W Sunset Blvd.
Los Angeles, CA 90026


Thursday, October 30, 2014 at 9:00 PM
Add to my calendar