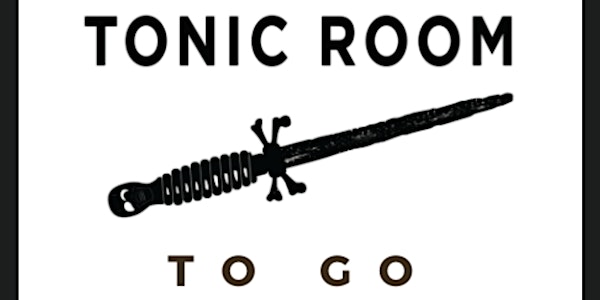 Tonic Room To-Go
Tonic Room To-Go Sunday, August 16th Noon-4PM Stop by our service window for curbside drinks and goods!
When and where
Location
Tonic Room 2447 N. Halsted Chicago, IL 60614
About this event
Tonic Room To-Go
Sunday, August 16th
Noon-4PM
Stop by our service window for curbside drinks and goods! We'll be spinning the brand spankin' new situationchicago vinyl for your listening pleasure, and stay tuned for more info on special guest DJs!
Tonic Room will be selling custom, limited-edition face masks by Barrel Maker Printing, and donating 25% of mask sales to Brave Space Alliance, the first Black-led, trans-led LGBTQ Center located on the South Side of Chicago, dedicated to creating and providing affirming, culturally competent, for-us by-us resources, programming, and services for LGBTQ individuals on the South and West sides of the city. BSA strives to empower, embolden, and educate through mutual aid, knowledge-sharing, and the creation of community-sourced resources as we build toward the liberation of all oppressed peoples.
situationchicago vinyls will be on sale on-site for $45 each, or you may enter our raffle to win your copy! Raffle tickets go on sale at noon, and we will be announcing winners at 3PM.
1 Raffle Ticket - $5
Buy 5 tickets, and automatically receive a free digital album download!
If you can't come back to pick up your copy, no sweat! Leave us your contact information, and we'll get your copy to you.
Your purchase of this album will benefit independent Chicago venues impacted by COVID-19.
We're proud to feature to-go hot coffee and cold brew by our friends at Skylight Coffee Company, and you'll be able to pick up a bag of quality beans to brew at your leisure. Tonic Room will also be selling select 6-packs and booze for your at-home enjoyment! Stay tuned for more info.