About this Event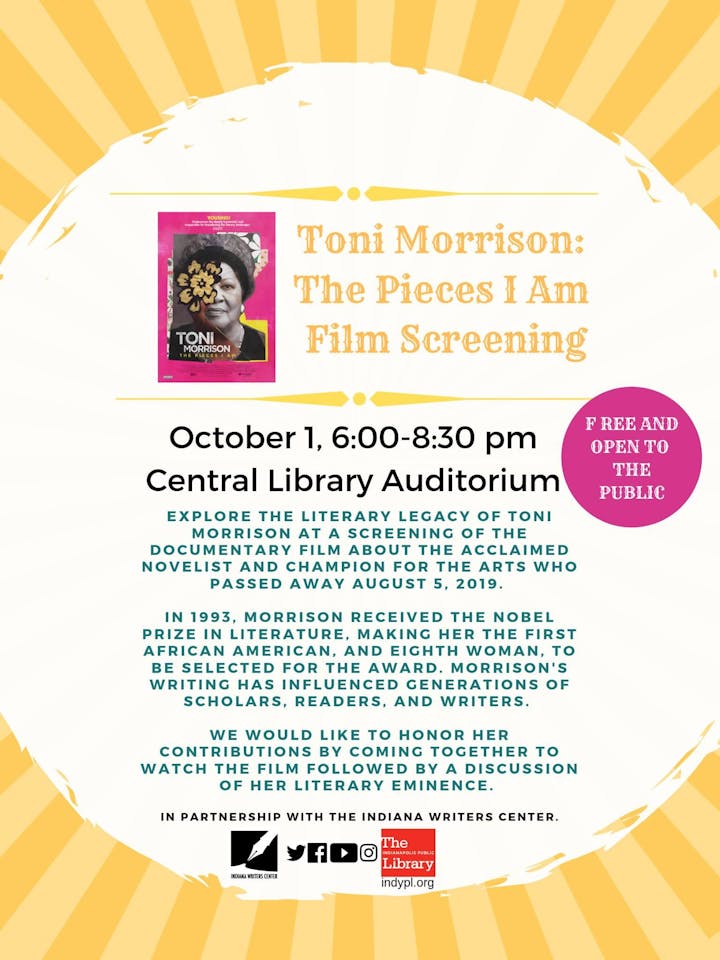 Explore the literary legacy of Toni Morrison at a screening of the documentary film about the acclaimed novelist and champion for the arts, who passed away August 5, 2019.
In 1993, Morrison received the Nobel Prize in Literature, making her the first African-American, and eighth woman to be selected for the award. Morrison's writing has influenced generations of scholars, readers, and writers.
We would like to honor her contributions by coming together to watch the film, followed by a discussion of her literary eminence.
Sponsored by The Indianapolis Public Library and the Indiana Writers Center.
Held in the Central Library Auditorium. Tickets are not required to attend, but RSVPs are appreciated! Thanks, IWC.