Description
In this two hour active learning workshop y
ou'll learn and practice the compassion meditation of Tonglen, a powerful technique for transforming suffering, translated as "giving and receiving" and also known as active compassion practice.
You'll also learn how tonglen can prevent empathy fatigue and energize you as you care for others.
Actively practicing compassion can:
Boost your courage to be present and resourceful in the face of life's challenges

Calm your nervous system and strengthen your capacity for meaningful relationships
Workshop teacher: Aly Waibel, PhD, is a Senior Teacher of the Compassion Cultivation Training© (CCT) program. CCT was designed at Stanford University and is taught around the world by certified instructors.
Aly has been teaching meditation and CCT since 2013 and began practicing zen style meditation in 2000. She is the owner of the Bend-based company Compassion Education and works remotely as Program Director at the Compassion Institute.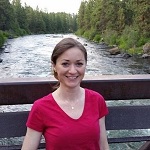 Workshop hosts: Compassion Education and The Hive