Description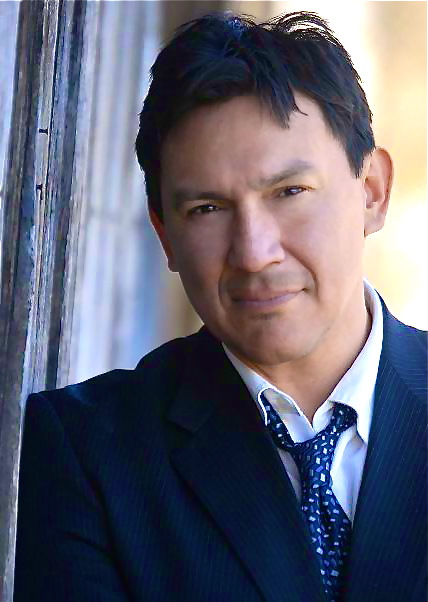 Award-winning musician, Tonemah, is Kiowa, Comanche and Tuscarora, he has 9 CDs under his belt, of which, includes his well known hit single "Pow Wow Snag." His songs are filled with, thought provoking metaphors, and are sharp with emotion and humor that makes his music easy to relate to. He has won and been nominated numerous times for "Best Folk Recording," and "Best Male Artist", "Songwriter of the year", by the Native American Music Awards and for "Best International Artist" by the Aboriginal Peoples Choice Awards. His CD "Welcome to Your Rainy Day," won the award for "Best Folk Recording, " and was called a Masterpiece by Whispering Wind Magazine.

Tonemah's musical influence came to him as a young boy sitting in the back seat of his parent's station wagon listening to "Born to Run" by Bruce Springsteen. Today, he is a singer/songwriter in the purest sense and his music combines the energy of rock, the intelligence of folk and the heart of country that creates a musical niche he calls "Native Americana."
He has also appeared in theater, several films and television shows including "Nashville", "Sliver of a Full Moon", and "The Cherokee Word for Water." And written a book called "Spray Your Swamp Cooler".

Tonemah holds tight to his small town Midwestern points-of-view that fuel his organic storytelling style that has become his trademark. Tonemah's life experiences of growing up on, and off, reservations coupled with his professional undertakings have given Tonemah a truly unique perspective that he brings to his songwriting.
Of his concerts Tonemah says, "Its an opportunity to create a community for a brief time, to create a shared experience through story and song."
As if musician, actor, and author are not enough, Dr. Darryl Tonemah also has a Ph.D. in Counseling Psychology and Cultural Studies from the University of Nebraska-Lincoln, a masters degree in Community Counseling, and three bachelor degrees in Psychology, Sociology and Gerontology. He currently travels to indigenous communities around the world teaching behavioral methods of change, and health and wellness. Dr. Tonemah also sits on numerous state and national boards addressing disparities in education, and health care among the Native Community; as well as the Board of Directors of the American Diabetes Association.
Whether reaching out to Native communities through his many workshops & speaking engagements, or pouring it all out on stage, in front of the camera, in the recording studio, or putting pen to paper, Tonemah's personality always shines through as a man with a creative spirit, a compassionate heart, and a passion for life and his many pursuits.