Tomorrow's Talent - 4th Annual Workforce and Education Summit
Description
Registration is now open for Tomorrow's Talent, the 4th annual Workforce & Education Summit, produced by KentuckianaWorks, 55,000 Degrees, Greater Louisville Project, and Greater Louisville Inc.
The themes of this year's summit are Transformation, Scale, and Equity. Speakers will focus on how the Louisville region can develop an inclusive, tech-savvy workforce that is prepared for the knowledge economy of the future.
Our keynote speakers are: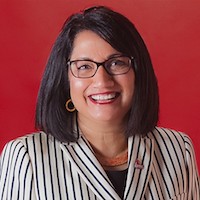 Dr. Neeli Bendapudi, President of University of Louisville
Dr. Neeli Bendapudi was selected earlier this year to lead the university following a nationwide search. She most recently served as Provost and Executive Vice Chancellor at the University of Kansas. Her vision is to ensure that the University of Louisville is a great place to learn, work, and invest, because it celebrates diversity, fosters equity, and strives to achieve inclusion.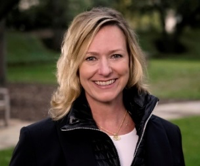 Heather Cox, Chief Digital Health and Analytics Officer, Humana
Heather Cox is accountable for building the company's digital care delivery operations and leading enterprise analytics. Prior to joining Humana, Cox served as Chief Technology and Digital Officer at USAA, and as CEO of Citi FinTech at Citigroup, helping that company adapt to a future dominated by mobile technology.
Breakout sessions
In addition to our keynote speakers, the summit will also include two breakout sessions:
Preparing the Youth of Today for Tomorrow, showcasing The Academies at JCPS, Google's focus on technology in the classroom, and Paul Diaz, chair of Summerworks, sharing the impact of the program.
Today's Efforts Toward an Inclusive Workforce, focusing on innovative ways to ensure the Louisville region's workforce is diverse and open to everyone.
Join us!
KentuckianaWorks, 55,000 Degrees, Greater Louisville Inc., Greater Louisville Project
This event would not be possible without the support of our sponsors: JPMorgan Chase, Humana and UPS.