Description
With the global population expected to hit 9.7 billion by 2050, the big question is, how will we possibly feed everyone? Join us as we explore this provocative topic at our Tomorrow's Food Today event in New York City!
This event was created to galvanize the emerging food-tech community through unique culinary experiences, key conversations and valuable opportunities so that together we can make unhealthy, unsustainable and unaffordable food voids obsolete.
In addition to an exciting panel discussion moderated by Scott Hamilton Kennedy (Writer/Director, FOOD EVOLUTION), we've invited brands including Bowery Farming, Ocean Hugger Foods, Seek and Califia Farms to showcase their products and culinary delights to fill your belly as we break bread.
Join us for an unforgettable evening of culinary exploration, emerging food tech discussions and artisan cocktails – all set to the musical stylings of Brendan Fallis.
Speakers include Bryan Crowley (CEO, Soylent); David Benzaquen (Founder, Ocean Hugger Foods); Robyn Shapiro (Founder, Seek); Jonathan Scheiman (Co-Founder, Fitbiomics); and Ann Yang (Co-Founder, MISFIT Juicery), as well as a culinary demonstration and tasting table by LA Chef, Jordan Kahn.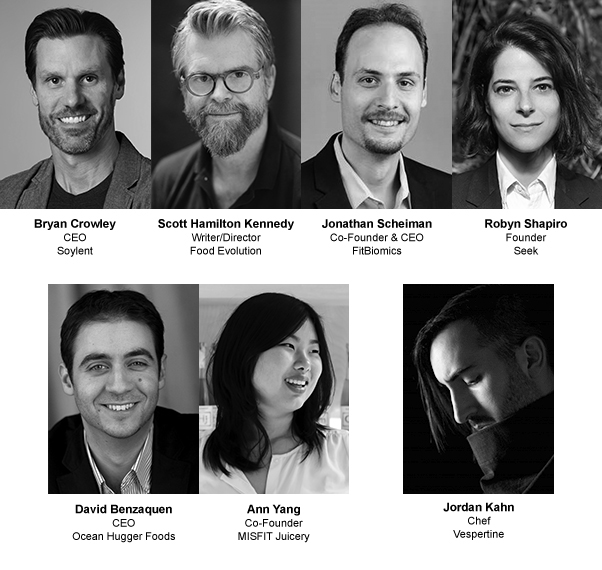 Space is limited so register now!
#soylent #tomorrowsfoodtoday