About this Event
----
Na twee jaar ontzettend hard werken aan een unieke blockchain-infrastructuur is het moment daar, het Mainnet van TomoChain is up and running! Een grote mijlpaal voor zowel de community als het TomoChain team en daarom is het tijd voor een klein feestje.
Wil je meer weten over het project TomoChain? Of heb je graag een goede inhoudelijke discussie met anderen mensen uit de cryptospace? Schroom dan niet om langs te komen bij de eerste meet-up uit de | TomoChain Mainnet Launching Series | in Utrecht.
⏰: 13:00 - 16:00 - Utrecht, 16 februari 2019
🏢: Werf5, Oudegracht aan de Werf 5, 3511AL, UTRECHT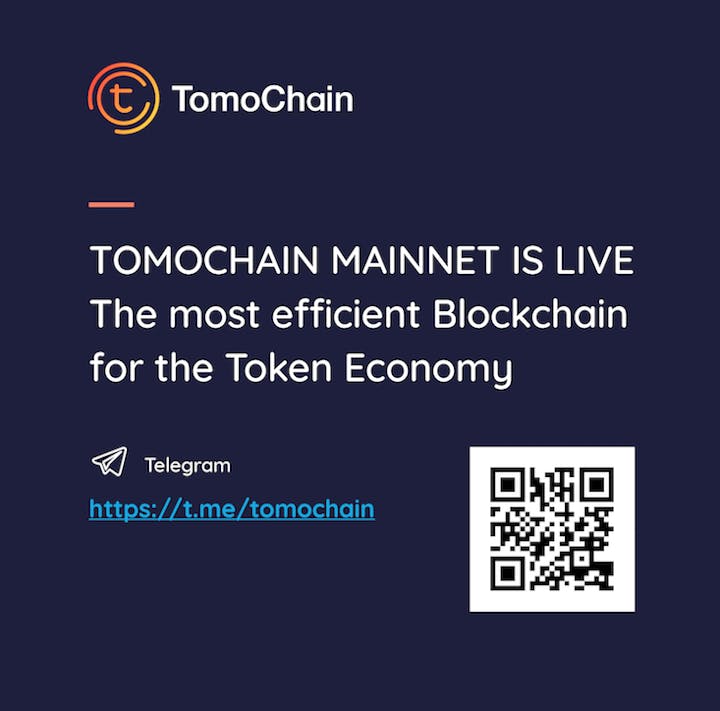 Agenda:
13:00 - 13:05: Ontvangst met T-shirt voor de eerste 20 gasten.
13:05 - 14:00: Introductie en update over:
- TomoChain productreeks: TomoMaster, TomoScan, Tomo Wallet, TomoX.
- Masternode & Voter discussie.
- TomoChain's Ecosystem Building Update.
14:00 - 14:30: Online Q&A met het TomoChain team (CEO Long Vuong & Development team).
14:30 - 16:00: Netwerkborrel.
Omdat het aantal stoelen beperkt is vragen we om je aanwezigheid te bevestigen aan onze host Stein via telegram: @eensteen
We kijken uit naar een gezellige meeting en zien je graag 16 februari in Utrecht!