About this Event
After 2 years pursuing the goal of building a unique blockchain infrastructure, TomoChain has reached one of the most critical milestones: the Mainnet, December 2018.
It is our great pleasure and privilege to invite you who are living around the world 🌎 join the |TomoChain Mainnet Launch Series| - Silicon Valley Meetup
⏰: February 12th, 6 – 8 PM PST
🏢: Kambria Innovation Hub Sillicon Valley: 3140 De La Cruz Blvd, Ste 120. Santa Clara, CA 95054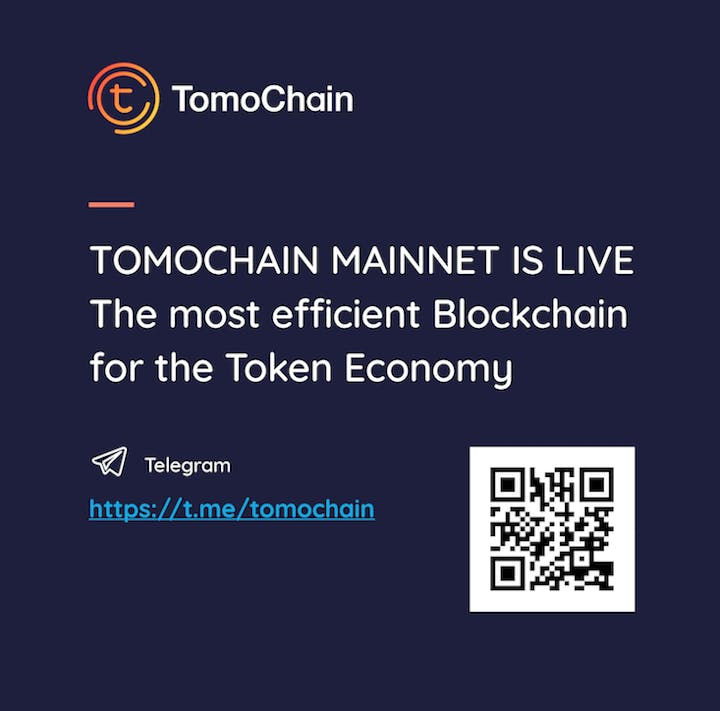 Agenda:
6:00 pm - 6:05 pm: Check-in and Gift-Giving.
6:05 pm - 7:00 pm
- The introduction and update of TomoChain products: TomoMaster, TomoScan, Tomo Wallet & TomoX
- Masternode and Voter Discussion
- TomoChain's Ecosystem Building Update
7:00 pm - 7:30 pm: online Q&A with Tomo Team (Long Vuong and dev team)
7:30 pm - 8:00 pm: Networking
As the number of seats are limited, please confirm your presence or ask for more details by contacting our host Eric via telegram @ericbluebottle. TomoChain gears will be given to early comers at the meetup 🙌
A special thank to Kambria project for helping us host this meetup.
Kambria is an open innovation blockchain project that enables and incentivizes collaboration in R&D, manufacturing, and commercialization of advanced technology. Find out more about Kambria: www.kambria.io
We look forward to welcoming you to our meetup this Tuesday night!