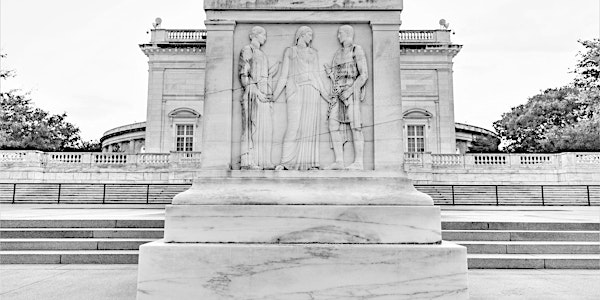 Tomb of the Unknown Soldier Centennial Commemoration Public Flower Ceremony
Location
Arlington
1 Memorial Ave.
Arlington, VA 22211
Preferred tickets are now sold out. Walk ups will be allowed to place flowers also.
About this event
• November 9 and 10 with flower placement from 9:00 a.m. to 4:00.p.m.
• Complimentary flowers will be given to those who wish to walk on the Tomb of the Unknown Soldier Plaza and pay their respects by placing a flower at the Tomb of the Unknown Soldier.
• This is a rare opportunity for the public to walk next to the Tomb of the Unknown Soldier, a privilege only given to the Sentinels of the 3rd U.S. Infantry Regiment, "The Old Guard."
• This event will take place rain or shine.
• Trams will be available free of charge in order to assist them in reaching the Memorial Amphitheater to partake in the ceremony.
• Historians will be on site to answer questions and provide interpretative discussions for everyone.
• Please visit https://www.arlingtoncemetery.mil/Visit/Security for details regarding entrance and security requirements.
• Registration is required.