Description
Tomato Sass Presents: The Greenhouse Sessions #1 - Music + Entrepreneurship


Tomato Sass is excited to invite you to the launch of The Greenhouse Sessions on December 8th, 2016 at New West Records. The Greenhouse Sessions are interactive workshops focused on education, compassion and encouragement in navigating the dynamic, ever changing world of the the music industry.
Join us for a night of enlivening conversations with four women of the most bad-ass women! These are four women who haven't shied away from taking their career into their own hands. They embody an entrepreneurial spirit that will hopefully motivate and encourage us to think a little different about our own. It's time to inspire change! Come hear about their real stories of challenges, lessons learned and reasons they keep forging ahead in creating their own personal journey in music.
6:00-6:30 PM Networking
6:30-7:30 PM Panel Discussion
7:30-8:00 Networking/ Clean Up
*** Bring your questions and don't forget to bring business cards!


Panelists: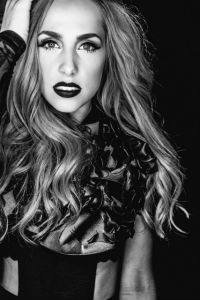 Ariel
Ariel is one half of the alternative rock duo, Icon For Hire. She has amassed a loyal following through her weekly inspirational video podcast, The REL Show, where she shares music industry knowledge, self love insights, and more. She is also a fashion designer and has her first book, Turn Your Pain Into Art, will be released in 2017.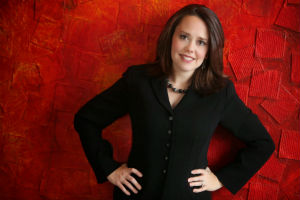 Kelly Corcoran, former Nashville Symphony Conductor, and Founder of Intersection
Named "Best Classical Conductor" in 2015 by the Nashville Scene, Kelly Corcoran is a passionate advocate for the robust place of classical music in our lives and the lives of future generations. Kelly is Artistic Director of Intersection, a contemporary music ensemble dedicated to challenging the traditional concert experience with concerts for all ages. She conducted the Nashville Symphony for nine seasons both as Associate Conductor and Director of the Symphony Chorus where she conducted the orchestra in hundreds of performances and was the primary conductor for the education and community engagement concerts. Kelly founded the Nashville Philharmonic Orchestra thirteen years ago and continues to serve on the board. She has appeared as a guest conductor with many major orchestras all over the world, has worked with a range of artists such as Bela Fleck and Amy Grant, as well as is a regular conductor for The Legend of Zelda: Symphony of the Goddess tour.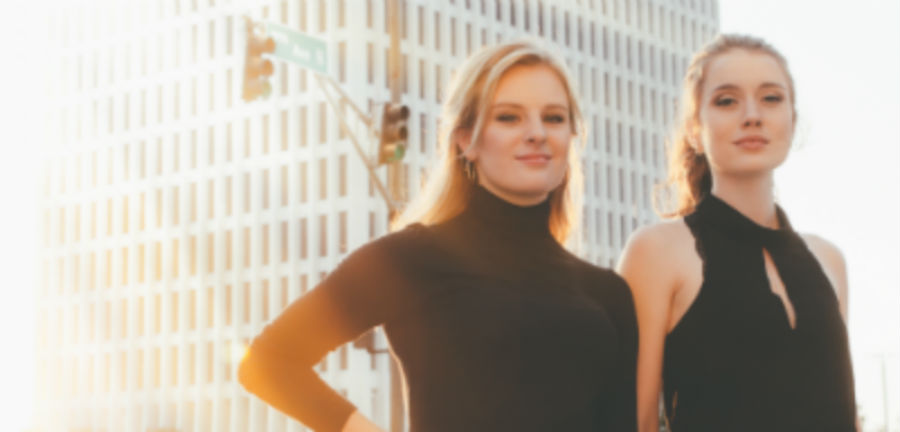 Channing and MacKenzie, founders of Evamore
Channing Moreland and MacKenzie Stokel paved the way as the first female-led music startup company in Project Music, a music incubator run by Nashville's Entrepreneur Center, in the inaugural class in 2015 – all while enrolled full-time as students at Belmont University. Their company EVAmore was honored by the Nashville Chamber of Commerce as the 2015 Young Entrepreneur of the Year.
Channing and MacKenzie met at Belmont, where through their love of event planning, began to collaborate on an event discovery platform, which was to become EVAmore, and ultimately producing over 85 events while in college.
EVAmore makes it easy and turnkey for Social Chairs and Event Planners offering: Reliable Bookings; Simple Contracts and Secure Payment. The company focuses on high profile events, campus events, destination events, weddings, offering a variety of on-demand entertainment. EVAmore, in partnership with the talent agency, CAA, hand-picks and vets all entertainment on the platform.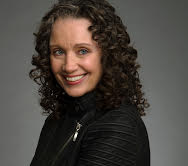 Tamara Saviano, Entrepreneur, Grammy award winning Producer, Author, Publicist, Artist Manager
During the past two decades Tamara Saviano has established herself as a tireless advocate of American music and its artists. As the creative force behind Tamara Saviano Media, she is a Grammy and Americana award winning producer, a music business consultant, artist manager, publicist and author. Saviano has been curious about the lives of songwriters since she first discovered Guy Clark at the age of 14. As a writer and producer, she is deeply inspired by good storytelling, and has a number of notable successes. She is also a business woman and entrepreneur, directing a full service creative agency serving folk and Americana artists, with a special love for songwriters from the great state of Texas. Saviano is an alumna of Leadership Music and former board member for the Recording Academy, Future of Music Coalition, and Folk Alliance International. She is past president and six-year board member of the Americana Music Association, and serves on the advisory board for the Texas Heritage Songwriter Association.
Moderator:
Cameo Carlson, Digital Business Development, Borman Entertainment
Cameo Carlson, Head of Digital Business Development for Borman Entertainment and former EVP of Universal Motown Republic Group, has been on the forefront of the digital music revolution. Cameo has been responsible for marketing and selling three of the ten biggest digital albums in history. In 2008, Cameo was recognized as one of the Top Mobile Executives by Billboard Magazine. Cameo worked as the Editorial and Label Relations Manager for iTunes as well as the alternative and rock programmer for Spinner.com/Radio@AOL where she earned two U.S. patents for her work in online radio.
Sponsored by:

Food provided by: