Description
"I had an amazing life, and my love for my family is unsurpassed, followed nearly as much as the love for my closest friends. Be kind to yourselves, and live in laughter as much as possible. I love you. Thanks for everything."
--Tom Spurgeon
Please join us on the evening of Friday, January 24, 2020, at the Society of Illustrators (128 E. 63rd St., New York, NY), to celebrate the life of Tom Spurgeon. We invite all who knew, loved, and admired Tom to join us for this public memorial, in lieu of a funeral service.
6:30-7:30 - reception in 128 Bar & Bistro at Society of Illustrators (3rd flr)
7:30-9:30 - formal remarks and open forum in Main Gallery of Society (1st flr)
For more information, or if you are interested in speaking at the memorial, please contact the organizer, Gil Roth, at groth18@gmail.com.
If you would like to listen to an audio recording of Tom's memorial on Dec. 14, 2019 at the Billy Ireland Cartoon Library & Museum in Columbus, OH, it is available here. Andy Downing of Columbus Alive wrote an excellent obituary of Tom.
If you'd like to make a donation in Tom's memory, his final wishes were that donations be made to the Billy Ireland in support of Cartoon Crossroads Columbus, the festival Tom helped launch in 2015.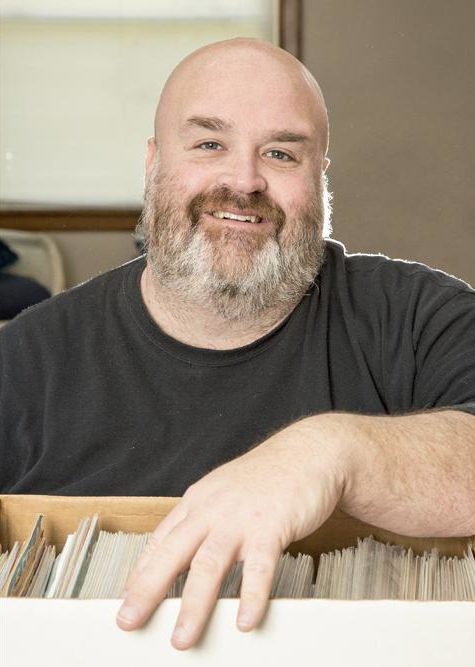 Organizer of Tom Spurgeon NYC Memorial
Gil Roth was a close friend of Tom Spurgeon and is the producer of The Virtual Memories Show, a weekly cultural conversation podcast on which Tom was a guest and key contributor.