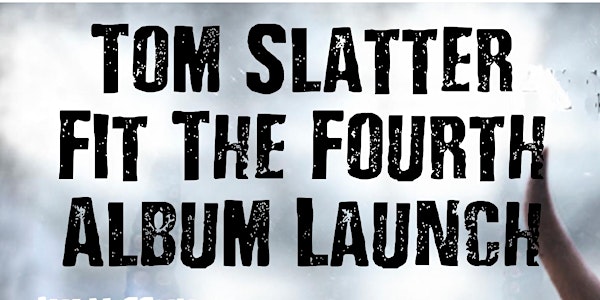 Tom Slatter Fit The Fourth Album Launch
When and where
Location
St Margarets House 21 Old Ford Road London E2 9PL United Kingdom
Description
Having hoodwinked an actual record label into releasing his latest album, Fit the Fourth, Tom Slatter has now decided to bully his friend and family into sitting through an evening of his music. You can come and listen too.
Tom will be performing an acoustic set in the Chapel at St Margaret's House, Bethnal Green, London. It will include songs from the new album and others that tell the story of 'Seven Bells John' who has been haunting Tom's music for the last five years. As it will just be Tom and his acoustic guitar you won't be forced to endure those self indulgent solos that he puts in the studio version of his songs.
Between songs Tom is likely to tell bad jokes and complain about Martin from Bad Elephant records who now writes all his publicity material.
Tickets are free, but strictly limited in number. Doors at 7:30pm but you can turn up earlier and enjoy the marvellous food and drink at the Gallery Cafe.
You'll be able to buy a copy of the album too, if you want one.
SUPPORT ACT ANNOUNCED: The opening act will be the singer-songwriter JH. Have a listen to him here.