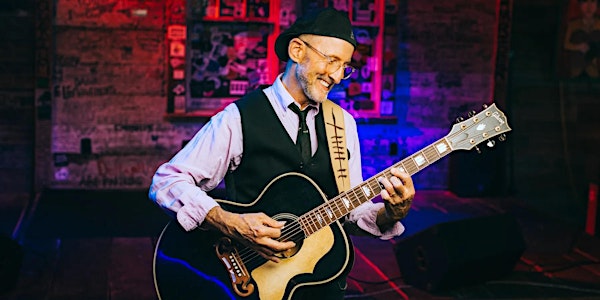 Tom Kimmel - Live at the Barn
This invitation is for either IN-PERSON or Live STREAMING (Your choice). Please select the correct Ticket type.
Date and time
Saturday, March 11 · 8 - 11pm PST
About this event
Instructions for making Reservations are located at bottom of this email.
Please join us for an evening with Tom Kimmel live at the Barn!
Award winning songwriter, entertainer, speaker, poet and teacher
TOM KIMMEL IS ALL OF THESE THINGS AND MORE...
Tom Kimmel's songs have been covered by a host of Grammy-winning artists, including Johnny Cash, Waylon Jennings, Levon Helm, Randy Travis, Linda Ronstadt, Nanci Griffith, Dianne Reeves, The Trio (Dolly Parton, Linda Ronstadt & Emmylou Harris), Shawn Colvin, Art Garfunkel and the Oak Ridge Boys. Fans and critics agree, however, that Tom remains his best interpreter.
A soulful, funny and inspiring performer, Tom's as vibrant and creative as ever in his sixth decade of music making.
Please welcome Tom Kimmel to the Barn!
Friends, family and music.   What better way to spend an evening. Bring along your favorite beverage or snack.   Or enjoy the bottled water and sodas that will be provided.    Hope to see you there. Doors open at 7:00.   Please arrive by 7:55 at the latest for the show. Carpooling is suggested. 
------------------------------------------------------------------------
In Person Reservation Instructions:
 a.  Click on "Register" in this invitation which takes you to the registration page.  
b.  Registration page contains info about the Performer, Time and Date of the show. Click "Reserve a Spot" again to make Seat selections. Seats are labeled by Row and Price.   (Suggestion:  The Quantity of seats in rows 2-6 on the Left are all odd number of seats.   If quantity in your group totals an odd number, we suggest selecting from the Left side whenever possible)
c.  Enter Quantity in your desired Row(s) and click Register. (Select "Live Streaming" if you prefer to stream the show instead of coming to the show in person. Limit qty 1 per household for Live streaming)
d. Enter First name, Last name and confirm email address. Click Register and you're all set!
----------------------------------------------------------------------
Problems:
Most problems in receiving the invitations are because Users accidentally click on "Unsubscribe" or move the invitation to a Junk/Spam folder instead of deleting the invitation. Once you do this one time, it will cause all of your future invitations to go into your junk folder.  
To resolve that step 1 is to go into your junk/spam folder and find a legitimate Barn invitation. Then flag it as "Not Spam" or Not Junk. sometimes you can simply move it back to your in box.
Next step is to log into your eventbrite account. If you do not have one, simply create one. Then go to "Account settings" and then "email preferences". Under "Attending Events" there will be a section called "Blocked Organizations". If you see the Barn or my proton email address listed there then it is blocked in Eventbrite. Simply click "Unblock" and you should begin receiving invitations again.
===========================================================
Please be sure to read your confirmation email for ticket prices, more streaming details and other important information.
You will be sent an email confirmation from eventbrite.  The confirmation email will contain the event address and further information.   If you do not receive the confirmation email, chances are all steps were not completed and your reservation was not successful.     Please email me at address below if you need assistance.
If you need to cancel a reservation, send me an email.   ebehlmer@protonmail.com
----------------------------------------------------------------------------------------------------
Thanks!
Eric and Cheryl