Tom Cock & Don McDonald — The KOMO Radio Guys - Past Event

Saturday, November 19, 2016 from 9:45 AM to 12:45 PM (PST)
Event Details
This event includes four speakers:
---

Tom Cock & Don McDonald
Co-hosts of KOMO's "Talking Real Money" show

The Evolution of Real Investing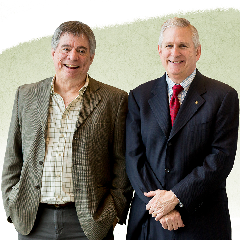 Tom & Don, the KOMO Guys, bring their spirited radio presentation to our live seminar audience. Discover why we may be living in the first generation of "real" investors. See the evolution of investing from its roots in gut-level speculation to its present form. Tom and Don will take you on a journey from the past — when investing was almost unheard of — to a present in which investing is a more scientific pursuit.
Tom Cock (right) has been a financial journalist for more than 25 years. He was the host of PBS's "Serious Money" show, for which he received a Regional Emmy nomination.
Don McDonald (left) hosted the nationally syndicated program "The Don McDonald Show" from 1988 to 2007. He also wrote and published "The Don McDonald Moneyletter" for 15 years.
Tom & Don co-host the weekly "Talking Real Money" show on KOMO AM and FM. In 2009, they co-founded Vestory LLC, a registered investment adviser, which now manages more than $250 million for clients in 24 states.
---

Peter Chandler, Director of Investor Education, Finra
David Gaba, Principal Attorney, Compass Law Group
Protect Your Money with Finra
As a Finra director based in the nation's capital, Peter Chandler has seen the good, the bad, and the sad when it comes to investment experiences. He describes the most important investing dos and don'ts, and shows you how you stack up with your peers on saving, borrowing, and making financial decisions.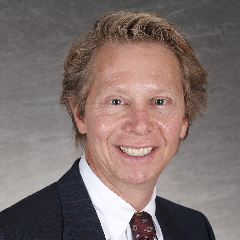 Did you know that Finra pays $600 to $725 per day for ordinary citizens to serve as arbitrators? Seattle attorney David Gaba explains how you can supplement your income by serving on arbitration panels requested by your fellow investors. He's also recovered as much as $500,000 through Finra arbitration for individuals who were defrauded by dishonest stockbrokers..
Peter Chandler (upper right) is director of investor education for Finra — the Financial Industry Regulatory Authority — in Washington, DC. He is responsible for writing many of Finra's Investor Alerts and other publications with a national circulation. He has a BA in English and Philosophy from the University of Wisconsin (Madison) and a Masters in Marketing from The Johns Hopkins University.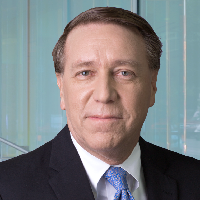 David Gaba (lower right) represents consumers and professionals in complex security matters, including Finra arbitrations. Prior to joining Compass Law Group, he was Assistant Attorney General for the State of Washington and an Administrative Law Judge. He has a JD and MBA from the University of Nebraska and is a member of the National Academy of Arbitrators.
---

Location:
Mercer Island Community & Event Center
8236 SE 24th St.
Mercer Island, WA 98040
Free parking in event center parking lot.

  9:30 a.m. — Registration
  9:45 a.m. — Presentation begins
12:45 p.m. — Adjournment
Open to the public. AAII membership is not required to attend.

Each One, Bring One
AAII members who preregister are entitled to bring a guest — at no charge to you or your friend — who has never attended an AAII seminar before. Your guest will not be asked for a contribution of any kind.
When you preregister, you don't need to know the name of your friend or even whether you'll invite one at all. But if you do, just have your guest show up and mention your name. It's that easy!
Refunds: Contact us at least 24 hours before the event begins, and you will receive a full refund.
Organizer
AAII local chapters — grassroots organizations led by volunteer members — allow AAII to extend its mission "person to person" to individual investors in their own communities by programming meetings that provide unbiased investment education in a social context.