TOM AND SANDY DOYLE - Les Paul Tribute Show - Sat Jan 25th at 8 pm in Teaneck NJ with special guest Christine DeLeon

Saturday, January 25, 2014 at 8:00 PM
Event Details
TOM AND SANDY DOYLE - Les Paul Tribute Show - Sat Dec 25th at 8 pm in Teaneck NJ with special guest Christine DeLeon
Saturday Jan. 25th at 8pm

The Ethical Culture Soci of Bergen County
687 Larch Avenue
Teaneck, NJ 07666
For more info call, 201-836-5187
Tickets $22.50 plus fees in advance / $27.00 at the door
A Portion of This Show's Proceeds To Benefit The Bergen County Sanctuary Committee http://www.bergensanctuary.org/
In addition we will be collecting for the local food pantry - bring some dry or canned goods & coffee is on us!
ETHICAL BREW is a live music venue located in Teaneck, NJ, dedicated to serving up a quality blend of folk & indie performers in an intimate and welcoming environment. A portion of each show's proceeds is allocated to funding worthy, social action projects that reflect the humanist values of the Ethical Culture Society of Bergen County.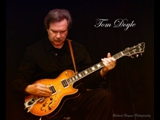 TOM AND SANDY DOYLE
TOM AND SANDY DOYLE are a husband/wife team recreating the magic of the legendary Les Paul and Mary Ford, through Tom's spellbinding guitar picking and Sandy's velvety vocal style. Through instrumentation of guitar, flute and percussion, Tom and Sandy perform pop, jazz and swing from the 1930s through the present including standards from Billie Holiday, Frank Sinatra and Diana Krall to name a few. Tom Doyle truly embodies "all things Les Paul," as he has spent over forty years as Les Paul's guitar-maker, sound engineer, and confidant. Today, Tom is most well-known as a "luthier to the stars", crafting custom guitars for dozens of top industry notables.   Tom and Sandy will regale you with first-hand accounts of great moments in music history including the invention and development of the electric guitar, while they take you on a trip down memory lane recreating top hits such as "How High the Moon", "Bye Bye Blues", "The World is Waiting for the Sunrise" and many more. Tom and Sandy have performed their Les Paul Tribute in many venues all over the country including the Iridium Club in NYC.
  To learn more about Tom Doyle/Les Paul visit:

http://www.cdbaby.com/cd/tomdoylesandycory/ByeByeBlues
http://www.tomdoyleguitars.com
http://www.guitarplayer.com/article/les-pauls-secret-weapon/153363
_

Special Guest: Steel And The Girl -- Christine Deleon & Michael J. Pfeifer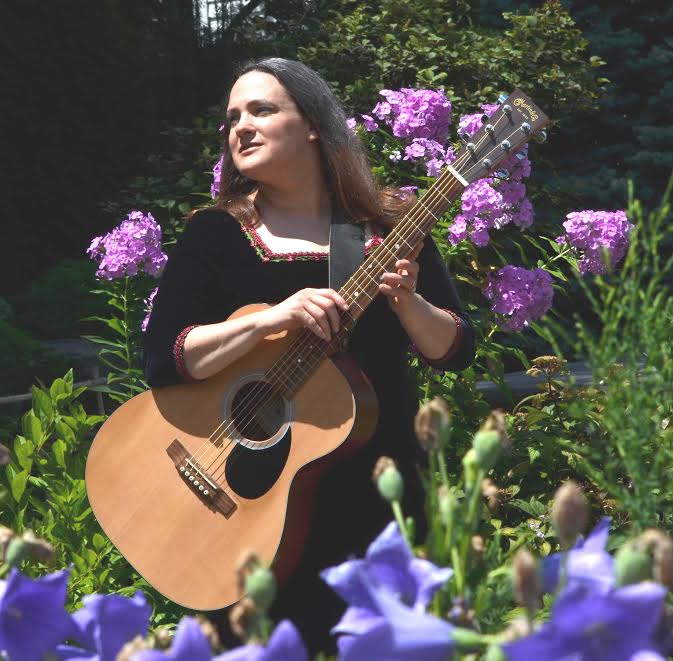 STEEL AND THE GIRL is a dynamic duo featuring the impressive vocals of New Jersey singer/songwriter, Christine DeLeon with the accomplished Michael J. Pfeifer on pedal steel guitar. With a crystalline voice often compared to the likes of Judy Collins, Dar Williams and Sean Colvin, Christine delivers skillfully crafted songs that stir the heart and its memories. Christine, a "local hero" in the folk circuit, has performed extensively throughout the state and was chosen as a winner in the 2008 New Jersey Folk Festival Songwriting Competition.
http://www.christinedeleon.com/home.html
http://www.youtube.com/watch?v=kC0X0Wg0z6Q
_
Have questions about TOM AND SANDY DOYLE - Les Paul Tribute Show - Sat Jan 25th at 8 pm in Teaneck NJ with special guest Christine DeLeon?
Contact Ethical Brew
When & Where

The Ethical Culture Society of Bergen County
687 Larch Avenue
Teaneck, NJ 07666


Saturday, January 25, 2014 at 8:00 PM
Add to my calendar
Organizer
Ethical Brew
Ethical Brew is a live music venue located in Teaneck, NJ, dedicated to serving up a quality blend of live music and social action in an intimate and welcoming environment. Ethical Brew is an all-volunteer organization. Fifty percent of the proceeds from each show are allocated to funding worthy social action projects, charities, organizations and progressive causes selected by the Artist. The remaining 50% helps to fund initiatives of the Ethical Culture Society, a non-profit organization.
TOM AND SANDY DOYLE - Les Paul Tribute Show - Sat Jan 25th at 8 pm in Teaneck NJ with special guest Christine DeLeon