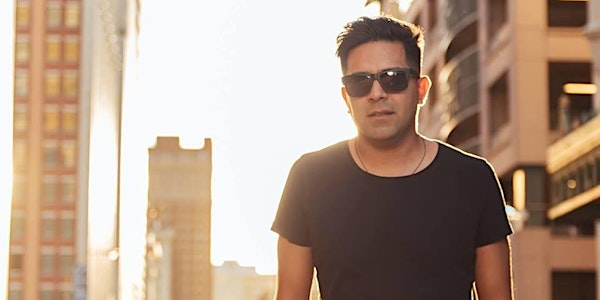 toLoveandRescue CD Release Party
Ages 18+
Presented by Live Show Events
toLoveandRescue CD Release Party with Special Guests Claas P. Jambor and Natalie Price
When and where
Location
Do Not Use 330 East Grayson St San Antonio , TX 78215
About this event
Doors at 6:30pm
NO Seating GUARANTEED. Any Seating Available is on a First Come, First Served Basis. NO REFUNDS all sales final.
All Minors Will Be Charged an Additional $5 At the Door. 17 & Under Admitted with Parent or Guardian Only.
toLoveandRescue
I remember growing up listening to the whole catalog of The Beatles, as many musicians did, while putting on concerts in my room. My mom and dad had The Beatles, Stevie Wonder, and Elvis on continuous spin, and these artist ended up becoming my music teachers. I encountered a musician from California through the motion picture La Bamba named Ritichie Valens. His story became an inspiration for me as well to invest in this gift of music. Music then became a vehicle for me to escape from a dysfunctional home life. It was my senior year of high school when I picked up my dad's guitar he had bought a few months earlier and began teaching myself the catalog of Beatles' songs and playing in the Catholic Church choir.
Songwriting soon followed as my skills began to develop as a guitar player. Looking for melodies that fit with words was a challenge, but was very therapeutic for me. I knew I wanted to write songs that would inspire people who might be going through the same challenges I was going through. Music was a good place to ask questions of things I didn't understand or to answer questions the way mere words couldn't.
|:toLoveandRescue:| has a very special meaning for me. First of all it is an action, in which we are all called to lay down ones life for others to help rescue them from a place that is harming, unsafe, unhealthy, dangerous, or even deadly. It might sound a bit too "religious," but I believe that within each of us is a light that shines brighter than any darkness. Secondly, it is within two symbols that are used in music as a repeated section, which means, we are to endlessly keep repeating this action of |:toLoveandRescue:|.
You will see this band have different musicians playing with me as part of this new name and community. I hope that you take the time to join in this journey because I want to hear your stories as well. This name is not just a new band name, but a vehicle for you to share your stories and songs of how you have helped someone through a difficult time in their life or how someone has done that for you. There will be a section on this website called YOUR STORY that will be showcased through either a blog or video.
Thank you so much for taking the time to read this and hope you continue to sing these songs of life and hope. We will see you on the road and remember that our lives are not measured by what others think about us, but how we take everyday |:toLoveandRescue:|