Tolerance and Violence in the Mind of God

Tuesday, February 7, 2017 at 2:30 PM

-

Thursday, May 4, 2017 at 3:45 PM (PST)
Event Details
Thursday, March 2, 2017 Michael Jerryson
Featured Talk 2:30 pm - 3:45 pm 5th Floor CSUDH Library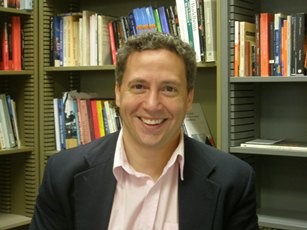 Michael Jerryson Associate Professor of Religious Studies,Youngstown State University Justifying Violence in a Buddhist World Jerryson's scholarship looks at the intersections between identity and violence and the ways in which we associate religious identities with peace and violence.  An expert on violence in Buddhist thought, Jerryson is the author of Buddhist Fury: Religion and Violence in Southern Thailand (2011) and Buddhist Warfare (2010), among other scholarly contributions.
---
Thursday, March 16, 2017 Larycia A. Hawkins
Featured Talk 2:30 pm - 3:45 pm Extended Education (EE-1213)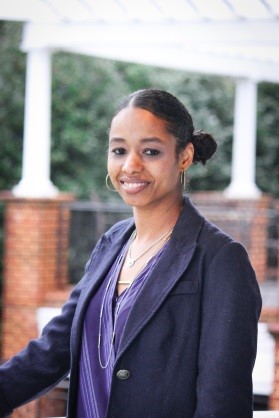 Larycia A. Hawkins, Visiting Faculty Fellow at the Institute for Advanced Studies in Culture at the University of Virginia where she is part of the Race, Faith, and Culture Project and the Pluralism Project. Hawkins' active research agenda includes a book on the politics of black Catholic parishes in Chicago. Her writing, speaking, teaching, and scholarship are squarely animated by a conviction that political science should be relevant to the real world. Dr. Hawkins insists that we transcend theoretical solidarity with the oppressed and move to actual, embodied solidarity with the oppressed. Her belief in embodied solidarity led her to wear a hijab to call attention to the most visible targets of Islamophobia, Muslim women. She previously founded and directed the Peace and Conflict Studies program at Wheaton College, where she served for 8 years as Associate Professor of Political Science.
---
Tuesday, April 25, 2017 Najeeba Syeed
Featured Talk 2:30 pm - 3:45 pm 5th Floor CSUDH Library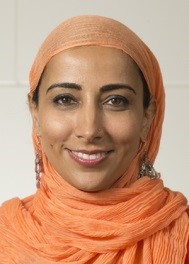 Najeeba Syeed is Associate Professor of Interreligious Education Active Faculty, Claremont Graduate University.   Syeed recognized as a leader in peacebuilding and twice received the Jon Anson Ford Award for reducing violence in schools and in the area of interracial gang conflicts and was named Southern California Mediation Association's "Peacemaker of the Year" in 2007. She has chaired national conferences on Muslim and Interfaith Peacebuilding, served as a mediator in many cases, started mediation programs in many institutions including University of Southern California and several middle and high schools. Schools have reported a drop in disciplinary referrals and violence. Her track record as a peacemaker has made her a sought out advisor for state, federal and White House initiatives, and in international conflicts in Guam, Afghanistan, Israel, Palestine, India and France.
---
Past Speakers
February 7, 2017
Mark Juergensmeyer
Founder and Former Director
Orfalea Center for Global & International Studies
Mark Juergensmeyer is professor of global studies,professor of sociology, Kundan Kaur Kapany Chair of Global and Sikh Studies, and affiliate professor of religious studies at the University of California, Santa Barbara, where he was the founding director of the Global and International Studies Program and the Orfalea Center for Global and International Studies. He is an expert on religious violence, conflict resolution and South Asian religion and politics, and has published more than two hundred articles and twenty books, including the co-authored God in the Tumult of the Global Square: Religion in Global Civil Society (University of California Press, 2015; co-authored with Dinah Griego and John Soboslai). His widely-read Terror in the Mind of God: The Global Rise of Religious Violence (University of California Press, fourth edition forthcoming in 2017), is based on interviews with religious activists around the world--including Jihadi activists, ISIS supporters, leaders of Hamas, and abortion clinic bombers in the United States; an earlier edition was listed by the Washington Post and the Los Angeles Times as one of the best nonfiction books of the year. The first edition of a companion volume, Global Rebellion: Religious Challenges to the Secular State (University of California Press 2008) was named by the New York Times as one of the notable books of the year. His book on Gandhian conflict resolution has been reprinted as Gandhi's Way (University of California Press, Updated Edition, 2005), and was selected as Community Book of the Year at the University of California, Davis.
---
When & Where

Library 5th Floor
Cal State University, Dominguez Hills, CA -
1000 E. Victoria St.,
Carson, CA 90747


Tuesday, February 7, 2017 at 2:30 PM

-

Thursday, May 4, 2017 at 3:45 PM (PST)
Add to my calendar