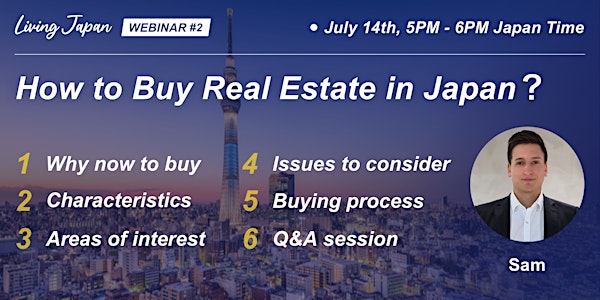 Tokyo Real Estate Webinar for Foreigners #2
Join our webinar and learn about how to buy a property in Japan!
About this event
In this seminar we will be discussing the following topics.
Why now is the time to buy
Characteristics of Japanese real estate
Areas of interest
Areas of interest
Issues to consider
Buying process
Q&A session
Free consultation, in person or online, available by appointment after the seminar.