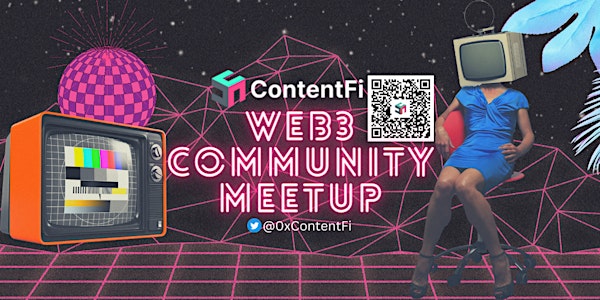 Token2049 London : Web3 Community Meetup
To celebrate Token2049 London, ContentFi will host a Web3 community meetup to talk about Web3, NFT, creator economy, etc.
When and where
Location
Attendant Coffee Roasters 2 Harbour Exchange Square London E14 9GE United Kingdom
About this event
Dear fellow Token2049 London attendees,
We invite you to join ContentFi's Web3 Community Meetup on Monday, Nov. 7, BST, GMT+1.
FREE to attend, or you can purchase your own F&B.
No Speakers: you don't need a ppt.
Only Participants: We encourage you to get to know each other better and to find like-minded people.
☕Come and mingle with other attendees while having a nice cup of coffee!
Meet your Web3 Community Evangelist:
Clueless Dad
Telegram Username: @Clueless_Dad
ContentFi's Telegram Group: https://t.me/web3forcommunity
About ContentFi:
ContentFi is a web3 startup based, and we provide monetization infra for IPs that aims to free and empower content ownership with IP fragmentation, revenue sharing, on-chain IP licensing, etc.
Website: https://contentfi.net/
Twitter: https://twitter.com/0xContentFi
Linktree: https://linktr.ee/contentfi
Email: yami@contentfi.net