Description
TogetherDigital Twin Cities July Member-Only Meetup - Finding the Balance
With twenty-five years of hard work, a fair share of press, countless highs, a handful of lows, three vibrant start-ups, two Fortune 500 companies, and one successful exit under her belt, Erin Newkirk has a lot to say on the subject of success. You can have it all! You just need the right tools and mindset to make it happen. So, let's get together and we will cover how to craft your Best Day, manifest your centering thought, and then learn a few feel-good prompts that you will actually want to incorporate into your day to make *it* all happen.
This event is open to TogetherDigital Members only. Haven't joined yet? Learn more about membership.
Agenda:
6:00pm - 6:30pm: Check-in. Mix + Mingle.
6:30pm - 6:45pm: News + Updates from City Champion and Board
6:45pm - 7:15pm: Speaker + Questions: Erin Newkirk, CMO, Local Crate and Founder, Satya
7:15pm - 8:00pm: Ask + Give Exchange
Speaker:
Erin Newkirk
Founder, Satya
Chief Marketing Officer, Local Crate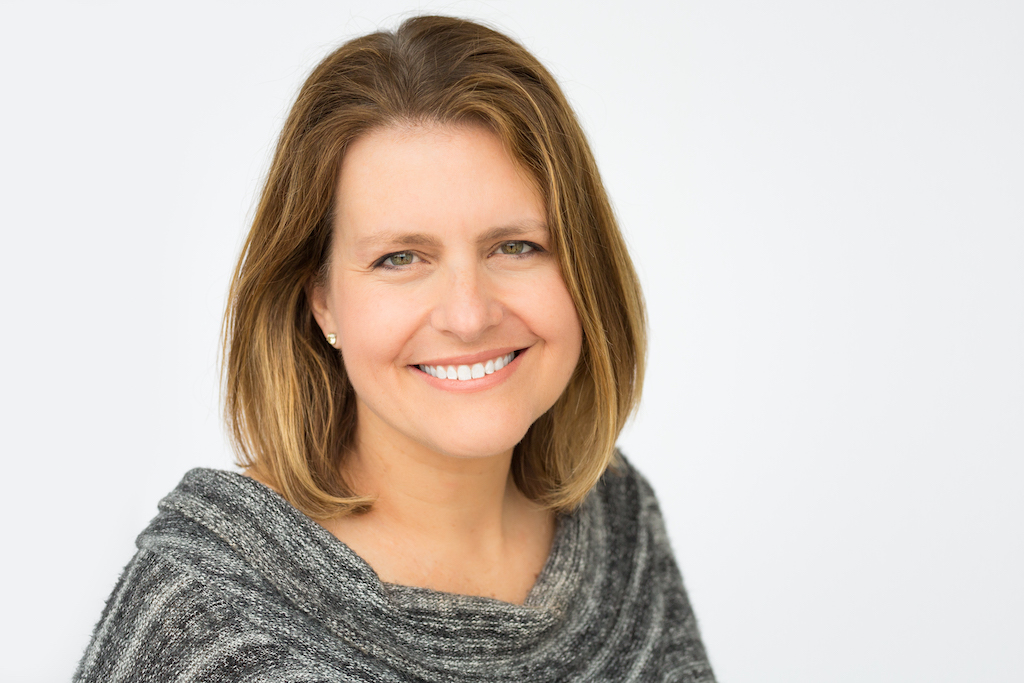 Erin's career as an entrepreneur begin in 2005, when she co-founded Red Stamp, a correspondence platform on a mission to make relationships stronger, one tweet/test/post/card at a time. With over 2 million users and 10 million cards sent, Red Stamp was best known for its award-winning app and was acquired in 2013 by Taylor Corporation, one of the largest privately held companies in the United States. She served as CEO until 2016.

Erin's next big entrepreneurial adventure was to help launch the award-winning Bright Health, where as Chief Marketing Officer she collaborated with health insurance veterans to craft a people-first mission, vision and values within the health insurance landscape to drive top recruitment of any new health plan in the marketplace.

Full consumer work includes award-winning brand management at General Mills and Kaplan. Erin received her MBA in Marketing + Operations from Indiana University Kelley School of Business, a BA in Journalism from Drake University, and earned a Certificate of French Studies from the Université Paris at Sorbonne.

Say hello @ erinnewkirk.com. | LinkedIn
About Satya
It's Satya. The Sanskrit word for truth. As in all things Sanskrit, the real definition is rich with subtext, meaning, and touches on virtue. As in being truthful in one's thought, speech and action. When put into practice, Satya is at the heart of working your best life. Doing good with good people.
Whether you own a thriving business, work on someone else's business, or are starting a business from scratch, life is too short not to know, own, and speak your truth.
Thank you to our in-kind sponsor and host, ModernWell!



Our mission:
Your digital talent makes you one of the most powerful women on the planet. Together, we join to share our knowledge, to inspire each other, and to be empowered by that strength. Our mission is to connect women in digital through engaging and educational events, and to enable them with the confidence and tools necessary to exchange their power. Learn more about TogetherDigital (formerly, Women in Digital) here.


Who should attend?
Female professionals in digital + tech industries. Our members have a digital focus within the creative, marketing, advertising, or communications fields. From content strategists to designers, developers to social marketing pros and CMOs – you are all professionals in digital and all welcome at our events. Not a member yet? Join us today!

We welcome all female, female-identifying, and LGBTQ persons.

Please do not attend if you have a sales motivation. Soliciting our attendees and members for business or sales is strictly prohibited. If you do so, you will kindly be asked to leave OR you can officially sponsor us (a better option).

Men, we prefer you not attend our member meetups. Why? By nature, when faced with challenges, women respond by creating community. This is ours. If you would like to support us, there are so many amazing ways:
---


Would you like to sponsor a future event?
If you are interested in sponsoring one of our upcoming events, woo hoo! Contact us at twincities@togetherindigital.com or info@TogetherInDigital.com.