TogetherDigital Louisville March OPEN Meetup: Bridging the Gender Divide
Description
TogetherDigital Louisville March OPEN Meetup: Bridging the Gender Divide
Ladies AND Gentlemen, let's have a conversation with some of our male allies! TogetherDigital (formally Women in Digital) are teaming up to share our experiences and explore how men and women can champion workplace and leadership diversity together.
In this panel, we will hear from respected men and women leaders who support women's career goals and champion their ambitions. Let's have the hard conversations so we can all move forward. Because when women win, everyone wins. Join us, support us and dive into what we hope will be an incredibly productive discussion.
Men are welcome and encouraged to attend this event!!! (A very first for us!)
Agenda

6:00pm - 6:30pm: Check-in. Mix + Mingle
6:30pm - 6:45pm: News + Updates from City Champion and Board
6:45pm - 7:30pm: Bridging the Gender Divide
7:30pm - 8:00pm: Ask + Give Exchange. Members trade their power by asking for and giving, support, advice, and favors.
Featured Guests:
Moderator: Allen Cawley, COO/Lead Facilitator, SOAR
Stacey Wade, President, NIMBUS
Kim Mascaro, EVP Business Development and Marketing, Confluent Health
Tawanda Chitapa, Director, Clinical Value Reporting, Norton Healthcare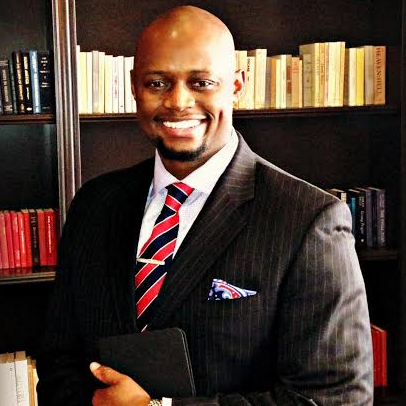 Anna Workman, Senior Applications Development Manager, UPS
Logistics
Street parking is available and we will have signage to help direct you to Studio Nulu.
Who should attend?
Professionals in digital + tech industries. Our members have a digital focus within the creative, marketing, advertising, or communications fields. From content strategists to designers, developers to social marketing pros and CMOs – you are all professionals in digital and all welcome at our events. Not a member yet? Join us today!

We welcome all female, female-identifying, and LGBTQ persons.

Please do not attend if you have a sales motivation. Soliciting our attendees and members for business or sales is strictly prohibited. If you do so, you will kindly be asked to leave OR you can officially sponsor us (a better option).

Men, we would love for you to join us in this open dialog and conversation.
Would you like to sponsor?
If you are interested in sponsoring this event or others, woo hoo! Contact us at louisville@togetherindigital.com
or info@TogetherInDigital.com.
Thanks to our venue partner: STUDIO NULU