Description
TogetherDigital LOUISVILLE - June Members Meet-Up

Is it possible to strike a balance between work and life? What about motherhood and all that will bring? Can women truly have it all? What about elder-care and other obligations facing single women today? We'll dive into all of the most pressing issues facing modern women in digital in this month's open meetup.
AGENDA
8:30am - 8:40am: Check-in. Mix + Mingle
8:40am - 8:50am: News + Updates from City Champion and Board
8:50am - 9:40am: Panel Discussion
9:40am-10:00am: Ask + Give Exchange. Members trade their power by asking for and giving, support, advice, and favors
Featured Speaking Panel:
Becky Steele
Three things motivate Becky Steele: data, astrophysics, and beer! Becky recently joined Louisville insurance tech startup WeatherCheck, where she'll combine her data engineering skills with physics-based weather event data to help property owners and insurance carriers better predict damage to their property and assets. Since 2017, Becky earned her Master's Degree in Physics & Astronomy at the University of Louisville and opened False Idol Independent Brewers with her beer brewer husband, Shawn. She continues to work towards her Ph.D. at UofL on a part-time basis, where she studies gravitational lensing around elliptical galaxies thanks to support from the NASA Kentucky Space Grant Consortium.
The past two years have been intense for Becky, and she has a lot to share on the topic of balance and personal self-care.
Emily Ho
Emily is the owner of Authentically Social, a digital marketing consultancy she founded in 2011 after several years in product management. She is also the blogger behind Authentically Emmie, sharing life and plus size fashion. Her blog and writing have appeared on Refinery29, Buzzfeed, Oprah.com, and more. As an influencer, past partnerships include Macy's, Talbots, and David's Bridal. She has her MBA from the University of Kentucky and recently moved from Lexington to Louisville.
Arien Clevenger
As a Client Solutions Manager with LOCALiQ, part of the USA TODAY NETWORK, Arien Clevenger spends her time sleuthing consumer research and industry data. Most recently, she has leveraged her diverse marketing and technology experience for the health, wellness and patient care industries to inform long-term digital marketing strategies for major hospital clients across the Midwest.
The only thing Arien loves more than data strategy is cheering on strong women! Arien empowers others through her work with the Louisville chapter of a national women's professional development network, Together Digital. She also competes with Louisville Strongman, a local weightlifting group alongside her husband of 15 years and their teenage son.
Emily Price
bio coming soon!

Our mission:
Your digital talent makes you one of the most powerful women on the planet. Together, we join to share our knowledge, to inspire each other, and to be empowered by that strength. Our mission is to connect women in digital through engaging and educational events, and to enable them with the confidence and tools necessary to exchange their power. Learn more about TogetherDigital (formerly, Women in Digital) here.


Who should attend?
Female professionals in digital + tech industries. Our members have a digital focus within the creative, marketing, advertising, or communications fields. From content strategists to designers, developers to social marketing pros and CMOs – you are all professionals in digital and all welcome at our events. Not a member yet? Join us today!

We welcome all female, female-identifying, and LGBTQ persons.

Please do not attend if you have a sales motivation. We strive to support one another professionally, but soliciting our attendees and members for business or sales is strictly prohibited. If you do so, you will kindly be asked to leave OR you can officially sponsor us (a better option).

Men, we prefer you not attend our member meetups. Why? By nature, when faced with challenges, women respond by creating community. This is ours. If you would like to support us, there are so many amazing ways:


Logistics
We will be meeting at Launch Louisville's HQ - 816 E Broadway.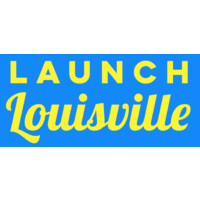 Would you like to sponsor?
If you are interested in sponsoring an event, woohoo! Contact us at louisville@togetherindigital.com or info@TogetherInDigital.com.