Description
TogetherDigital Detroit May Open Meetup: Peer Circle Masterclass

This meetup will focused on to forming virtual and IRL Peer Circles, improving your own, and discussing all of your questions regarding Chapter Peer Circles. Our City Champion, Devin will also be hosting a fireside chat with our Founder and original member Alaina to ask her about what TogetherDigital means to her and how she formed the concept of peer circles.
Agenda
6:30-7:00pm: Mix & Mingle
7:00-7:15pm - Champagne Toast
7:15-7:45pm: Fireside Chat and Q&A
7:45-8:30pm: Ask & Give Exchange & Networking
Meet our speaker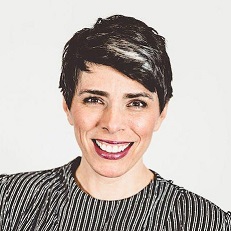 Alaina Shearer is the Founder and Original Member of TogetherDigital, formerly Women in Digital, a groundbreaking 2K+ member association uniting women in digital creative professions behind one purpose – to empower each other through one another. (They trade their power through favors, called an Ask & Give Exchange). The group has grown almost entirely from word of mouth alone and has 23 cities nationwide. Watch her founding story here.
She founded TogetherDigital in June of 2016. Also find her podcasting for Slings & Arrows, contributing to AdWeek and keeping her four children alive and happy with her husband.
Prior to founding TogetherDigital, Alaina worked in the radio industry as a journalist and co-host for 7 years and then spent 12 years in the ad agency world, ten of those spent leading her own digital agency Cement Marketing. Connect on LinkedIn.
Our mission:
Your digital talent makes you one of the most powerful women on the planet. Together, we join to share our knowledge, to inspire each other, and to be empowered by that strength. Our mission is to connect women in digital through engaging and educational events, and to enable them with the confidence and tools necessary to exchange their power. Learn more about TogetherDigital (formerly, Women in Digital) here.


Who should attend?
Female professionals in digital + tech industries. Our members have a digital focus within the creative, marketing, advertising, or communications fields. From content strategists to designers, developers to social marketing pros and CMOs – you are all professionals in digital and all welcome at our events. Not a member yet? Join us today!

We welcome all female, female-identifying, and LGBTQ persons.

Please do not attend if you have a sales motivation. Soliciting our attendees and members for business or sales is strictly prohibited. If you do so, you will kindly be asked to leave OR you can officially sponsor us (a better option).

Men, we prefer you not attend our member meetups. Why? By nature, when faced with challenges, women respond by creating community. This is ours. If you would like to support us, there are so many amazing ways:


Logistics - SUPER IMPORTANT!!!
Parking is available for $7 in the Henry Garage, address is 128 W Fisher Service Dr, Detroit, MI 48201. West Fisher Service Dr is a one way street, so you will need to enter from the east side near Woodward Avenue.

Google is located inside the Little Caesars Arena complex in The District Detroit. Henry St is a 'festival street', meaning it is closed to vehicles, so you will park at Henry Garage and walk to the Google entrance on the south side of the arena - you can't miss the sign! Upon entry to the first floor lobby, please proceed to through the metal detectors and check in at the Little Caesars Arena security desk.
Thanks to our Sponsors:

Google Detroit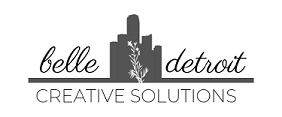 Belle Detroit solves both problems of quality creative identity to promote their message and a place where women with children can advance their careers without workplace limitations. Through a team of talented and driven low-income Detroit moms overseen by creative experts, we provide companies with creative content, strategic consulting, and workshop facilitation, and workspace solutions to advance their brand and attract and retain talent. We are committed to advancing mothers' workforce opportunities while providing businesses with the tools they need to be their most creative and innovative selves.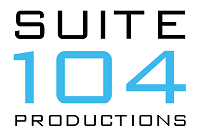 Suite 104 Productions is a full-service marketing and advertising agency located in Metro Detroit providing entrepreneurs, businesses, and non-profit organizations with the ideas, concepts, tools, and services to help them achieve success.
Would you like to sponsor?
If you are interested in sponsoring an event, woo hoo! Contact us at detroit@togetherindigital.com or detroit@TogetherInDigital.com.
Accessibility & Accommodations
Do you have an accessibility or accommodations request for an upcoming in-person event that you'd like to discuss? Please fill out this form and we will be in touch soon!
Buddy Request
Sometimes, showing up to an event when you don't know anyone can be hard. Would you like to be assigned a "buddy" for an upcoming Women in Digital event? For more information or to request a "buddy" please visit this form.