Description
TogetherDigital Cleveland May OPEN Meetup: Ladder Up!

What does it take to climb that ladder? Meet Grace Wakulchik, President and CEO of Akron Children's Hospital, who will guide us in gaining an edge now, that earns us a spot in the C-Suite later. Grace Wakulchik, President and CEO of Akron Children's Hospital, is a transformational leader who understands the importance of engaging caregivers, patients and families in a partnership to ensure children receive the best possible care. She joined Akron Children's in 1992 and has held various nursing and hospital leadership roles, culminating in being named president and CEO in November 2018. Since being named president in June 2017, she has overseen the day-to-day operations of the enterprise, which now has one million patient encounters per year, two free-standing hospital campuses, 60-plus service locations and more than 6,000 employees. She is only the third president in the hospital's history and first woman in that role.
Our mission:
Your digital talent makes you one of the most powerful women on the planet. Together, we join to share our knowledge, to inspire each other, and to be empowered by that strength. Our mission is to connect women in digital through engaging and educational events, and to enable them with the confidence and tools necessary to exchange their power. Learn more about TogetherDigital (formerly, Women in Digital) here.


Who should attend?
Female professionals in digital + tech industries. Our members have a digital focus within the creative, marketing, advertising, or communications fields. From content strategists to designers, developers to social marketing pros and CMOs – you are all professionals in digital and all welcome at our events. Not a member yet? Join us today!

We welcome all female, female-identifying, and LGBTQ persons.

Please do not attend if you have a sales motivation. Soliciting our attendees and members for business or sales is strictly prohibited. If you do so, you will kindly be asked to leave OR you can officially sponsor us (a better option).

Men, we prefer you not attend our member meetups. Why? By nature, when faced with challenges, women respond by creating community. This is ours. If you would like to support us, there are so many amazing ways:


Logistics
Parking is available in the Cleveland Metroparks Zoo parking lot, please walk to the main entrance where you will be directed to Stillwater Place.

Thanks to our sponser: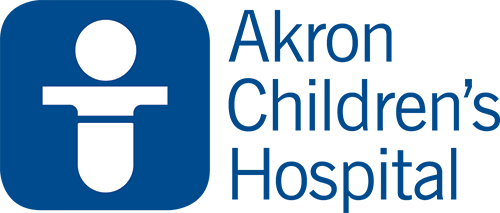 Would you like to sponsor?
If you are interested in sponsoring an event, woo hoo! Contact us at cleveland@togetherindigital.com or info@TogetherInDigital.com.
Thanks to our venue partner:
Cleveland Metroparks: Stillwater Place
Cleveland Metroparks Zoo's elegant, state of the art reception event center featuring a spectacular view of the scenic Waterfowl Lake.