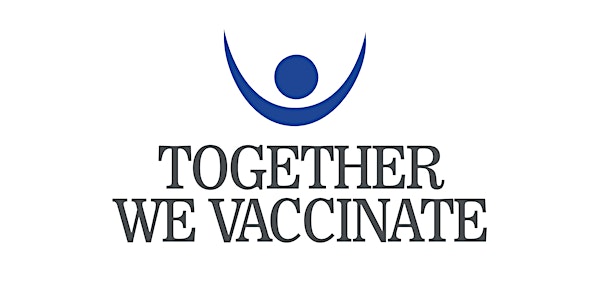 Together We Vaccinate: 4:30 p.m. - 7:00 p.m. 2nd Dose Appointment
Project Unity is providing free 2nd dose Covid-19 vaccinations! Register today for an appointment time from 4:30 p.m. - 7:00 p.m.
When and where
Location
Spanish Groves Apartments 1441 N. Jim Miller Rd Dallas, TX 75217
About this event
Project Unity in partnership with Catalyst Health Network, Dallas ISD and our site partner are providing free 2nd dose Pfizer vaccines and single dose Johnson & Johnson vaccines. Plan to attend this community event and help our community stay safe!
***Limited number of 1st dose Pfizer vaccines will be available for anyone wanting to receive a first dose***
Date: Wednesday, September 1, 2021
Appointment Schedule: 4:30 p.m. - 7:00 p.m.
You are registering for an appointment time slot. Please only register for one appointment time slot. Please arrive no later than 6:30 p.m. to ensure time for the vaccine process.
Location: 1441 N. Jim Miller Rd., Dallas, TX 75217
Eligibility: The Pfizer vaccine is available for ages 12 years old and older. The Johnson & Johnson vaccine is available for ages 18 years old and older. Open to all groups and general community population.
Process: This vaccination site is a walk-thru site. Participants will follow the vaccination process. Masks and social distancing must be followed.
YOU NEED TO KNOW! PLEASE READ:
Registration is highly suggested! Pre-registering for an appointment ensures your spot in line. However, we will accommodate those with no appointments as walk-ups.
Registering a child age 12-17? Children receiving the vaccine must be accompanied by a legal parent or guardian. Proof of age is required as a form of ID such as a birth certificate, school vaccine record, or school photo . Texas ID or drivers license for ages 16-17 is acceptable.
Bring your ID (adults)! Please bring a form of ID (drivers license, passport, state ID)
Bring your Eventbrite Ticket! After you have completed this registration you will receive an "Event Ticket". This is confirmation that you are registered to receive the vaccine. Print and bring your "Event Ticket" with you or prepare to show it on your device.
Additional Forms! Those receiving a 2nd dose will not need to complete forms. Please bring your vaccine card. Only first dose recipients will complete forms onsite.
Safety First! Everyone is required to wear a mask for your safety and the safety of our staff and volunteers. Masks are required in order to receive the vaccine. Masks will be available if you happen to forget yours.
Side effects? Mild side effects are normal signs your body is building protection, and they usually go away after a few days. The chance of a severe reaction is less than 0.5%. To be safe, you'll be asked to wait on-site for 15-30 minutes after being vaccinated.
Need your second dose? If you received your first dose of this vaccine at another location, you can receive your second dose at this clinic event. YOU MUST bring your vaccine card and ID. Registration is preferred to ensure vaccine quantity.
Correct email? Please double check that you have entered your correct email to ensure you receive your Eventbrite Ticket, follow up email with the required form, and second-dose appointment registration information.
Learn more about Covid-19 Vaccinations! If you want more details about getting vaccinated in Texas and up to date information, visit https://www.dshs.state.tx.us/coronavirus/immunize/vaccine.aspx