#TOGETHER STRONG: Bringing Everyone Together Day 2014

Thursday, December 4, 2014 from 9:00 AM to 11:00 AM (CST)
Event Details
Join us for the 4th annual Bringing Everyone Together Day Celebration, Thursday December 4, 2014 @ The University of Phoenix Memphis Campus.
A portion of the proceeds from this event will benefit The YMCA of Memphis & The Mid-south. The Y meets community needs…helping keep children safe and cared for, guiding teens in a positive direction, strengthening adults in spirit, mind and body. 
---
Thanks to Governor Bill Haslam's Gubernatorial Proclamation and Mayoral Proclamations from both Mayor A C Wharton, Jr. & Mayor Mark H. Luttrell, Jr. , this 4th annual celebration is official! We think that's a cause for extra celebration; so, this year...IT'S A PARTY!!! Alandas Dobbins of M.O.R.E. will join us to officially present the proclamations. Emceeing this event, we'll have Jo Garner of Talk Shoppe.
EVENT AGENDA:
8:45am-9:00am Registration
9:05am Welcome from Emcee extrodinarie, Jo Garner
9:10am Raquel Ford- Campus Director @ University of Phoenix
9:15am Alandas Dobbins of M.O.R.E. Memphis
9:25am Terri Murphy speaks on Bridging The Gap Between The Generations To Communicate Effectively
9:40 Virtual Guests- Germaine Moody out of Chicago, Jo Anne Vandermulen & Nate Chambers out of Canada, Jerrilynn Thomas out of Atlanta
9:55am Shelley Baur: Professional Boost Program Graduation- Kim Garmon Hummel
10:05am Together Strong video by Ancora Studios
10:10am Cheryl Malik: Intro iShare & BOCI websites
10:15am Transition to open networking
OPEN NETWORKING UNTIL 11:00am
The 2nd half of our event will include Open Networking with live interviews by Gina Davis - this is available to all attendees.  Also don't forget to purchase one of the limited Vendor tables
---
Bringing Everyone Together Day is about just that... bringing everyone together!
Terri Murphy will be our Speaker for the day - Bridging the gap of generational differences. 
Bringing Everyone Together Culturally: BETD has a special focus on bridging the gap between our ethnic, religious, socio-economic and cultural differences to build a better community. We want to represent this facet at the celebration by embracing the arts of many different cultures.  We're working on creating a special video celebrating diversity. We'll also tickle your ears with a wide range of music styles!
Bringing Everyone Together Generationally: Young, old and in between, it takes all of us to be #TOGETHERSTRONG. We'll focus on generational differences and how we can overcome them to communicate effectively. Terri Murphy will share her insights on the subject. 
Bringing Everyone Together Geographically: Regardless of the miles between us, we can utilize the web to connect, collaborate and grow together. Joining us virtually for Bringing Everyone Together Day 2014: Germaine Moody out of Chicago, Jerrilynn Thomas out of Atlanta, Jo Anne Vandermeulen & Nate Chambers both out of Canada. 
Bringing Everyone Together Professionally:  Being #TOGETHERSTRONG means letting go of competition and shifting paradigms toward a spirit of collaboration. When businesses strategically collaborate everyone wins. It's all about scalability & economic growth. 
---
THANK YOU TO OUR VENUE SPONSOR:
THANK YOU TO OUR COLLABORATIVE PARTNERS: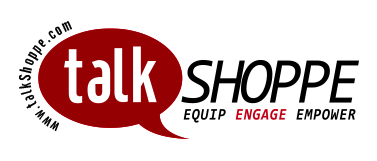 When & Where

University of Phoenix - Memphis Campus
65 Germantown Ct
Cordova, TN 38018


Thursday, December 4, 2014 from 9:00 AM to 11:00 AM (CST)
Add to my calendar
Organizer
Sherri D. Motes
Sherri D. Motes, Author and Founder of Come Into Your OWN is a speaker, digital strategist, collaborationist and a Mother. 

Come Into Your OWN books - A 31 Day Experience and A 31 Day Leadership Transformation (co-authored by Sherri D. Motes and Gordon Tredgold, Author of FAST) have been touted as "The People's Book(s)" by CBS Anchor and OWN Ally, Marybeth Conley. Sherri has authored additional published books, and is featured periodically in magazines and op-eds as a digital strategist and business columnist.

Sherri invests valuable resources into people for sustainable success by coaching them to discover their authentic voice, craft a strong message that resonates, and then, share their exclusive story with confidence and poise. Each level is ultimately accomplished through sweat equity combined with consistent implementation of a customized digital strategy.

Sherri trains clients through private, group and corporate sessions as an impetus to increase social media intelligence. Contributing to University of Memphis, Fogelman College of Business and Economics, among others, through periodic speaking, training and development, Sherri has received awards from a variety of reputable educational entities.

As Founder of parent company, Business Over Coffee international (BOCI), Sherri D. Motes has mastered the art of collaboration through digital citizenship. She has hosted regular radio and television programs on a variety of media channels including @KWAM990, a CBS affiliate, as Co-Host of The Marybeth Conley Show.

As a result of her work to Bring Everyone Together, the mission of Business Over Coffee International, Gubernatorial and Mayoral Proclamations have proclaimed the first Thursday in December, Together Strong Day, over a five year period.
#TOGETHER STRONG: Bringing Everyone Together Day 2014