Together Digital Twin Cities | September Member Meetup: Powerful Presenting
Description
Raise your hand if you have created a PowerPoint presentation within the last month? If you have, this month's meet-up topic is for you. Sandy Johnson is joining us to discuss three steps to creating more powerful slides. Not only will we learn about tips about creating presentations that connect with our audiences, we will learn the science behind slide designs for the humans in our audiences.
Agenda:
6:00pm - 6:30pm: Check-in. Mix + Mingle.
6:30pm - 6:45pm: News + Updates from City Champion and Board
6:45pm - 7:15pm: Guest speaker: Sandy Johnson
7:15pm - 8:00pm: Ask + Give Exchange.
About our Speaker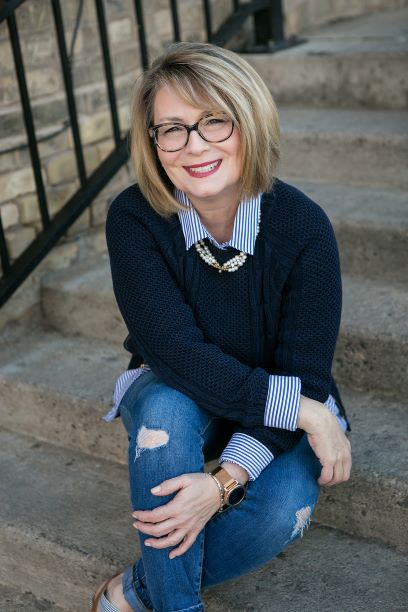 Sandy Johnson helps presenters PowerPoint. Responsibly. She has owned her presentation design business since 2001 and as a certified Woman-Owned Business Enterprise, she works with individuals and corporations across the globe to ensure that they leverage PowerPoint to their advantage.
Sandy first earned the Microsoft PowerPoint MVP Award in 2008 and is currently 1 of only 34 people, worldwide, with this prestigious honor.
Co-host of The Presentation Podcast, Sandy and her colleagues hold a conversation about presentation design, tools, tips, running a design studio and more. Feedspot recognized the podcast as one of the "Top 5 Presentation Audio Podcasts & Radio You Must Subscribe and Listen to in 2019." New episodes release on the 1st and 3rd Tuesday of each month.
Sandy is co-founder and vice-president of the Presentation Guild and on the staff of the annual Presentation Summit conference.
Thanks to our in-kind sponsor and venue partner, Siteimprove!

At Siteimprove, we offer the world's most comprehensive cloud-based Digital Presence Optimization (DPO) software. The Siteimprove Intelligence Platform provides eye-opening insights that empower more than 7,000 teams to create higher quality content, drive better traffic, measure digital performance, and work towards regulatory compliance—all from one place.
We are also proud to offer best-in-class technical support, academy courses, services, and technology integrations.
Our Mission
Siteimprove's mission to empower organizations to realize the full potential of their digital presence. By providing eye-opening insights, we show them their digital presence in a whole new light so they can turn it into the asset it was meant to be. Our mission permeates everything we do: It's evident in the solutions we build, the support we offer, and the resources and education we provide.
This is a members-only event. If you're interested in joining Together Digital and getting your first month of membership free, please visit https://togetherindigital.com/join/.