Event Information
Refund Policy
Contact the organizer to request a refund.
Eventbrite's fee is nonrefundable.
TWO days of workshops, panels, and sessions focusing on the power of pivoting your business and/or career.
About this Event
The Event
We already knew that technology and the digital space moved at rapid pace—and then 2020 hit us like a ton of bricks.
If you didn't already have a grasp on digital, you were left scrambling.
You might have been left asking:
How do we move our teams work effectively remotely?
How do we make an in-person experience come to life on screen or through VR?
How do we reassess our personas for this sudden and widespread change of daily life?
How do we ensure our products and services meet the new needs for an almost all-virtual customer journey?
Is there something we can do to support our community in a way that is safe in the current conditions?
And so much more.
Over these two days, we'll hear from those who were able to adapt, acknowledge their shortcomings, and began to fix them.
That is the power of the pivot.
Show us your power.
TICKETS:
Together Digital Members - FREE with member access code
2-day General Admission - $25
2-day General Admission + GIVE One - $45 | Gain access to workshops and sessions throughout BOTH days (October 8 & 9) of the Q3 Virtual Summit and GIVE a ticket to someone in need. Second ticket can be gifted to a friend or added to pool to be claimed by a sister in need. In need of a ticket? Reach out to info@togetherindigital.com
2-day General Admission + GIVE Scholarship Fund - $75 | Gain access to workshops and sessions throughout BOTH days (October 8 & 9) of the Q3 Virtual Summit and donate to your local chapter's Together Digital Member Scholarship Fund.
Agenda
Day 1 | Thursday, October 8:
8:00 AM – 9:00 AM ET | Keynote - Karen Gamba, Co-Founder & CMO, ExV Agency
9:00 AM – 2:00 PM ET | Workshops
2:00 PM – 3:00 PM ET | Job Seeker Virtual Peer Circle
Day 2 | Friday, October 9:
12:00 PM – 12:45 PM ET | Keynote - Dr. Elizabeth Churchill, Director of User Experience, Google
12:55 PM – 5:00 PM ET | Panels & Sessions
5:00 PM – 5:30 PM ET | Asks & Gives Breakout Room
5:30 PM – 7:00 PM ET | Happy Hour & Networking
For the complete list of workshops, sessions and panels, visit: https://www.togetherindigital.com/q3-virtual-summit/
Keynote Speakers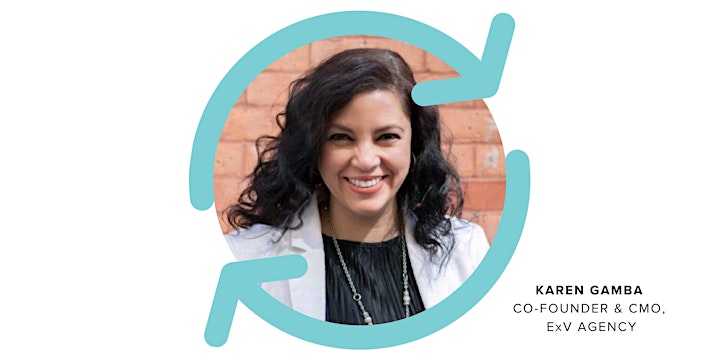 Day 1: Karen Gamba - Co-Founder & CMO, ExV Agency
Innovative Strategies to Pivot During Challenging Times | How to look at pivoting as something you should always do—not only during crisis
This keynote will discuss:
Karen's story of being an expat, coming to the USA to build a life and eventually a business
The power of trial and error and how we, as women, have always been pivoting – and that this is not new to us
Triumph under fire, and how to be resourceful enough to make challenging decisions and take on something new
How to move forward even when we feel like we are taking two steps forward and three steps back
Karen is an International Public Speaker and Moderator. She brings a background in business development and marketing strategy and has worked with senior corporate executives across industries ranging from: Private Equity and Real Estate to Sports & Entertainment.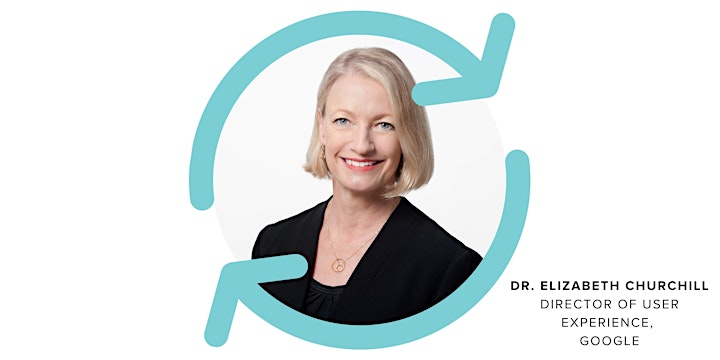 Day 2: Dr. Elizabeth Churchill - Director of User Experience, Google
Scaling Excellence in UX with Material Design
Material Design is Google's open source design system, informing visual and interaction design for innumerable consumer products. In this talk, Elizabeth Churchill, UX Director at Google, will discuss the rise of design systems that codify human-centric design principles, and will provide an overview of the research programs in place to inform innovation and measure the effectiveness of the Material Design system within and beyond Google.
Dr. Elizabeth Churchill is a Director of User Experience at Google. Her field of study is Human Computer Interaction and User Experience, with a current focus on the design of effective designer and developer tools. She established and leads research for Material Design, Google's Design System (material.io), and for Flutter (flutter.io).
Sponsors
Gold Sponsor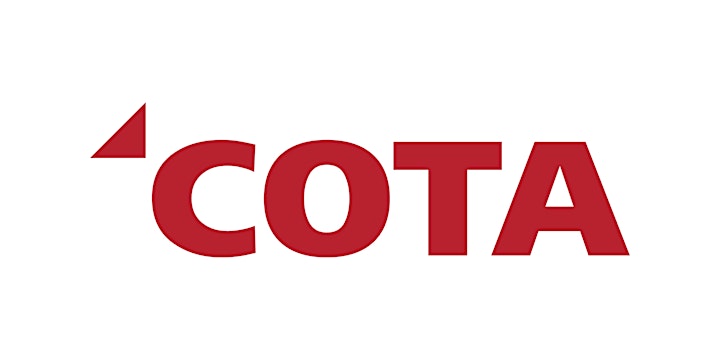 Facebook | Instagram | Twitter | LinkedIn
The Central Ohio Transit Authority is the regional public transit provider for greater Columbus and Central Ohio. With a service area of 1.2 million residents, COTA provides more than 19 million passenger trips annually.
Move every life forward.
Learn more at https://www.cota.com/
Silver Sponsors

Facebook | Instagram | Twitter | LinkedIn
We proudly represent more than one million candidates in design, copywriting, marketing, UX/UI, development, project management, and so many other categories. We match candidates based on skills, not just job titles, and we personally meet with each person to get to know their background and abilities better. You can find our offices in more than 35 cities in the US and Canada.
We also custom-build teams to solve your specific business challenges, leveraging our extensive network of creative and digital professionals. So, whether you're trying to build an in-house studio, staff up for a specific project like an app or website launch, or overhaul your SEO strategy, we've got you covered.
Fusion is your digital transformation partner. With more than 25 years of expertise in technology and business strategy, we meet organizations where they are on their path to digital transformation. We leverage experience design, data insights, and technology solutions to transform the way you connect with your customers.
Bronze Sponsors

Facebook | Instagram | Twitter | LinkedIn
In 2005, Catherine Lang-Cline and Kristen Harris founded Portfolio Creative after years of working in the creative industry. Since they both served as clients and talent, they were able to create a business model that makes sense to both client and talent when finding the right match. Their unique creative staffing company now fills a need in Columbus and the surrounding region. Portfolio Creative specializes in assisting clients to find the right people for all areas of marketing and advertising with roles such as, but not limited to, copywriters, graphic designers, web designers, fashion designers, traffic coordinators, and account managers. These roles can be projects, temp, temp-to-hire, or direct hire based on what the clients need.
We help business leaders strategically reposition their cultures for collaboration and inclusivity to provide a welcoming and empowering community for career acceleration of women and people of color. We start by listening to the VOC and VOE, evaluating core values and processes to prepare these organizations for a 21st-century workforce, customer experience and supply chain. The goal is to accelerate the business while accelerating the workforce with an increase to the pipeline of diverse talent, to improve the desirability of the organization to the candidates, and the retention of the new hires.
As former digital marketing and emerging technology professionals, turned recruiters and consultants, we wanted to change the negative perceptions of recruiting. We partner with our clients to not only find them top talent but also improve their employee retention through attracting, hiring, onboarding and engaging their talent.
At TalentID Group, we partner with our clients as well as with our candidates to make a match and ensure a lifelong partnership in building your team, your company's hiring processes and your career.
Happy Hour Sponsors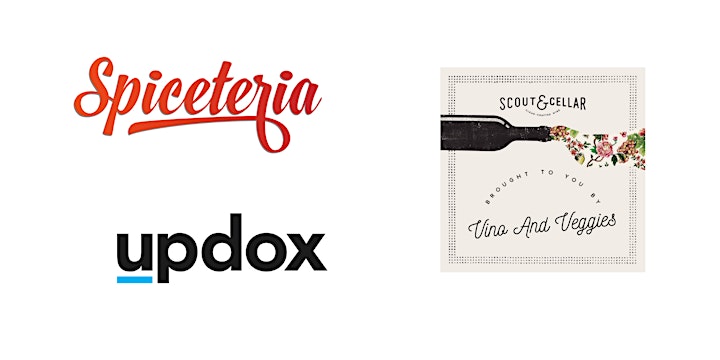 Everyone needs a little help at times and when we are working as hard as we do and focused on all of the other aspects of life, it is difficult to find the authentic support that we need to share a work related problem, to find the right doctor in a new neighborhood or a friend to share life's ups and downs.
Vino and Veggies is a wine and vegan lifestyle consultancy owned by lifestyle influencer Felicia Zeeh. Felicia is currently a Certified Sommelier and Certified Specialist of Wine. She specializes in helping other's pair vegan food with wine. Her services include in-home wine tastings, virtual wine tastings, event menu consultation, private dinner parties, and gift recommendations.
Facebook | Instagram | Twitter | LinkedIn
The Updox Communication Platform helps you deliver the best virtual and in-person care and focus on what matters most—your patients. Updox works seamlessly with most EMRs and is the only place to manage all your work and communications to ensure safe and efficient care. WHO/WHAT IS TOGETHER DIGITAL? We are more than a professional women's network. We connect you with one another in order to elevate your careers and to dramatically improve your chances of defying the odds facing women today through our Ask and Give Exchange.
Since 2016 we have reached tens of thousands of women in digital at events nationwide, connected thousands of you to one another through exclusive memberships and as a result we
51% have negotiated a raise or promotion
47% increased their contract rate
85% feel more confident
40% have found a new job
38% obtained leads that grew their business
11% have started their own company
NOT A MEMBER? Click here to learn more about our limited-time 1-month FREE trial membership and other membership options.
BENEFITS:
The Ask & Give Pledge: assures members that if they ask, they shall receive
24/7 online community: a network always there for you
Lasting, lifelong friendships and connections
Enriching virtual and In-Person events nationwide
TOGETHER DIGITAL MEMBER SCHOLARSHIP:
We understand life sometimes throws major financial obstacles in our path, and we know how important it is to have a sisterhood to surround yourself with during hard times.
That's why we've launched Scholarship Memberships for women who are passionate about our mission and the limitless opportunities Together Digital creates but are currently experiencing financial hardship.
Submit a request for scholarship here.
Location
Refund Policy
Contact the organizer to request a refund.
Eventbrite's fee is nonrefundable.