Together Digital Detroit | October Member + 1 Meetup: Diversity & Inclusion
Description
Together Digital Detroit October

MEMBERS +1

Meetup:

Diversity & Inclusion



Ensuring that all women of all races, sexual orientations, ages, stages and backgrounds are empowered and have a seat at the table is crucial. Let's be honest - we've come a long way, but there is still a lot of work to do. Let's talk about the current state of diversity and inclusion in the workplace, and identify the most important ways we can motivate change for the future.
Agenda

6:30-7:00pm: Mix & Mingle
7:00-8:00pm: Diversity & Inclusion Panel
8:00-8:30pm : Ask & Give Exchange & Networking
Special Guests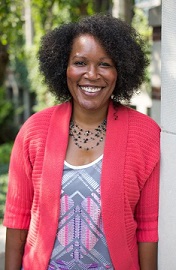 Trey Boynton; Sr. Manager, Solution Design & Development at Cisco
Trey has spent her professional career working to create inclusive environments. For nearly 20 years, she worked in university settings driving equity and inclusion for students, faculty and staff at the University of Michigan. In various leadership roles during this time, she spearheaded inclusive community building efforts in University Housing and delivered social justice leadership education through the lens of race & ethnicity as the Director of Multicultural Affairs.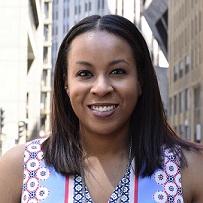 Joi is a Human Resources professional and Diversity & Inclusion (D&I) Lead at MRM//McCann Detroit where she focuses on developing and implementing ways to attract, retain and motivate employees. She currently leads the D&I strategy efforts for the agency, while also focusing on the recruiting and HR practices locally for the Detroit office. Joi guides thought innovation and build effective communication strategies by proactively researching best practices from around the network and externally to strengthen the HR team's delivery. Her true passions center around coaching and mentoring young professionals and working with team members to drive MRM//McCann's D&I strategy forward.

Callie McKee, Program Manager for Learning Experiences: Inclusion and Collaboration at Cisco.
Callie an experienced Program Manager and Artist with expertise in Program Development, Community-Based Art, Diversity and Inclusion and Facilitation. She has a passion for teaching difficult topics as well creating workshops/seminars and classes on Public Speaking, Diversity, Equity and Inclusion as well as using Theatre, Drama and performance for social change and community education. She is also passionate about connecting STEM ideas to artistic principles and practices.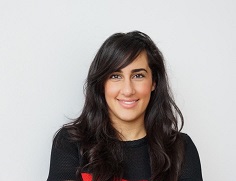 Lydia Michael is the CEO and Founder of Blended Collective, a multicultural marketing and brand consultancy in Detroit. Her experience spans from the entertainment and music industry globally to international project work with Deloitte and L'Oréal in Germany.




Thank you to our event sponsor!

MRM//McCann is a leading customer relationship agency that helps brands grow meaningful relationships with people. We leverage the power of creativity, the beauty of data and the magic of technology to nurture, encourage and sustain strong relationships between brands and their customers – in turn, creating meaningful experiences for people, while driving business results for our clients.
Logistics
Paid parking is available in streets and in public lots. The first 2 hours are free in all five of the City-owned parking decks. You can find additional information and map on where to park, here. We will be on the first floor of the McCann Detroit building, please sigen in at the front desk and one of out Together Digital memeber will be there to greet you.
Accessibility & Accommodations:
Do you have an accessibility or accommodations request for an upcoming in-person event that you'd like to discuss? Please fill out this form and we will be in touch soon!
Buddy Request:
Sometimes, showing up to an event when you don't know anyone can be hard. Would you like to be assigned a "buddy" for an upcoming Women in Digital event? For more information or to request a "buddy" please visit this form.
Our mission:
Your digital talent makes you one of the most powerful women on the planet. Together, we join to share our knowledge, to inspire each other, and to be empowered by that strength. Our mission is to connect women in digital through engaging and educational events, and to enable them with the confidence and tools necessary to exchange their power. Learn more about Together Digital (formerly, Women in Digital) here.
Who should attend?
Female professionals in digital + tech industries. Our members have a digital focus within the creative, marketing, advertising, or communications fields. From content strategists to designers, developers to social marketing pros and CMOs – you are all professionals in digital and all welcome at our events. Not a member yet? Join us today!

We welcome all female, female-identifying, and LGBTQ persons.

Please do not attend if you have a sales motivation. Soliciting our attendees and members for business or sales is strictly prohibited. If you do so, you will kindly be asked to leave OR you can officially sponsor us (a better option).

Men, we prefer you not attend our member meetups. Why? By nature, when faced with challenges, women respond by creating community. This is ours. If you would like to support us, there are so many amazing ways:
Would you like to sponsor?
If you are interested in sponsoring an event, woo hoo! Contact us at detroit@togetherindigital.com or info@TogetherInDigital.com.