Description
Together Digital Detroit June Member + 1 Meetup: The Work/Life Balance

Is it possible to strike a balance between work and life? What about motherhood and all that will bring? Can women truly have it all? What about elder-care and other obligations facing single women today? We'll dive into all of the most pressing issues facing modern women in digital in this month's open meetup.
Our special guest: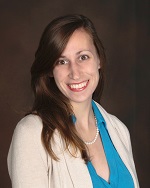 Carmen Dahlberg
Founder of Belle Detroit
With an honors English degree from the University of Michigan, Carmen holds over ten years of experience at the intersection of human resources and marketing management. She has managed creative teams from the middle of the Huron National Forest to New York. In 2017. she founded Belle Detroit Creative Solutions, a creative agency and consulting firm that provides high-quality creative work to businesses, trains and employs low-income Detroit moms in creative skills, and helps companies find innovative ways to make their workplaces more attractive to employees transitioning to caregiving roles. An award-winning writer, she regularly contributes to national publications on marketing, career development, employee retention, and parenting, and she serves as the co-marketing lead of Ellevate Network's Detroit chapter. She lives in Detroit with her husband and two children.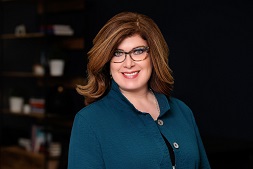 Joni Bradley
PharmD, CEO, President, and Founder of JB Ashtin
Joni is the founder, president, and CEO of JB Ashtin. She is committed to her staff and clients, and thoroughly enjoys her work. She has partnered with biopharmaceutical clients and national/international subject matter experts in various therapeutic areas for nearly 30 years. Prior to founding JB Ashtin in 1999, she served as vice president of clinical affairs and director of continuing education for 2 East Coast medical education companies. Joni also spent time as senior director of global publication planning and special projects at Searle (now Pfizer). As leader of JB Ashtin and as a licensed pharmacist, Joni has passion for arming healthcare providers (HCPs) with up-to-date information so they can make the best treatment recommendations for their patients. She keeps her team focused on how their clients' products impact patient care and patient outcomes. By understanding this, the team can better identify HCP knowledge gaps and create relevant educational programming and publications. Joni has been named one of the top 100 most inspiring people by PharmaVoice magazine (2009) and was awarded the Detroit AT&T WIPP (Women Impacting Public Policy) Innovator of the Year (2010). She was showcased in 2017 in The Nontraditional Pharmacist. Joni is a proud alum of the University of Michigan College of Pharmacy and humbly serves there as associate clinical professor. She gives back by offering a 5-week advanced practice internship to University of Michigan pharmacy doctoral candidates. She also serves on the University of Michigan College of Pharmacy Board of Governors.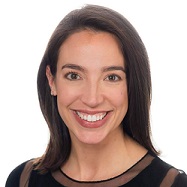 Ashley Lepczyk
Co-Founder of MomCode.com
MomCode.co, is an online training program designed to transform the experience women have with motherhood. She also works full time for Google in Global Sales, co-leads the Women@Google Detroit Community, and serves as a New & Expectant Parent Guru, coaching Google employees through the transition to parenthood and return-to-work. She has helped hundreds of women prepare for motherhood, navigate those remarkable first few weeks, and build confidence caring for both their own needs and their littles.
Our mission:
Your digital talent makes you one of the most powerful women on the planet. Together, we join to share our knowledge, to inspire each other, and to be empowered by that strength. Our mission is to connect women in digital through engaging and educational events, and to enable them with the confidence and tools necessary to exchange their power. Learn more about TogetherDigital (formerly, Women in Digital) here.


Who should attend?
Female professionals in digital + tech industries. Our members have a digital focus within the creative, marketing, advertising, or communications fields. From content strategists to designers, developers to social marketing pros and CMOs – you are all professionals in digital and all welcome at our events. Not a member yet? Join us today!

We welcome all female, female-identifying, and LGBTQ persons.

Please do not attend if you have a sales motivation. Soliciting our attendees and members for business or sales is strictly prohibited. If you do so, you will kindly be asked to leave OR you can officially sponsor us (a better option).

Men, we prefer you not attend our member meetups. Why? By nature, when faced with challenges, women respond by creating community. This is ours. If you would like to support us, there are so many amazing ways:


Logistics
Please use the street parking out front for free 2-hour parking or use the lot across from us (behind EG Nick's) for unlimited free parking. Pastel is on the 2nd floor of an old building. Unfortunately our space is only accessible by a flight of stairs. Pastel is not wheelchair accessible, however there are accessible restroom facilities.


Thanks to our sponsors:

Pastel offers a modern, convenient coworking and event space in downtown Plymouth. Our inviting interior and tranquil atmosphere provide a distraction-free and inspired environment for a productive workday. Pastel is the first coworking space in Michigan designed for women and all those who desire to work and gather in a space free from patriarchy and welcome both cis and non-cis people. Our mission is to provide women with an inclusive community — a place where they can find their tribe, feel seen, heard, and can completely be who they are. A place where the members are authentic, kind and hard working and the coffee is strong. Where women who come here realize that the benefit of success is the ability to help others. Where all the complicated, messy and terrifying parts of balancing work and family have an open space to get untangled — even if just for a bit. See how much you can accomplish when you make Pastel your home office away from home.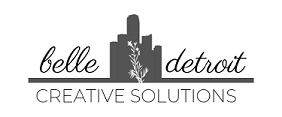 Belle Detroit solves both problems of quality creative identity to promote their message and a place where women with children can advance their careers without workplace limitations. Through a team of talented and driven low-income Detroit moms overseen by creative experts, we provide companies with creative content, strategic consulting, and workshop facilitation, and workspace solutions to advance their brand and attract and retain talent. We are committed to advancing mothers' workforce opportunities while providing businesses with the tools they need to be their most creative and innovative selves.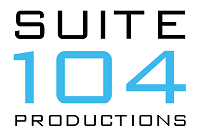 Suite 104 Productions is a full-service marketing and advertising agency located in Metro Detroit providing entrepreneurs, businesses, and non-profit organizations with the ideas, concepts, tools, and services to help them achieve success.
Would you like to sponsor?
If you are interested in sponsoring an event, woo hoo! Contact us at detroit@togetherindigital.com or info@TogetherInDigital.com.
Follow us on...
Accessibility & Accommodations
Do you have an accessibility or accommodations request for an upcoming in-person event that you'd like to discuss? Please fill out this form and we will be in touch soon!
Buddy Request
Sometimes, showing up to an event when you don't know anyone can be hard. Would you like to be assigned a "buddy" for an upcoming Women in Digital event? For more information or to request a "buddy" please visit this form.