Description
Together Digital Detroit July Member +1 Meetup: Ladder Up!

What does it take to climb that ladder? Meet a featured guest who will guide us in gaining an edge now, that earns us a spot in the C-Suite later We'll be talking about leading without fear, team management and promotion, and advancement.
Our Special Guest: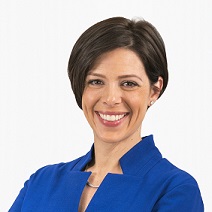 Rebecca Bray is Chief Sales Officer for Epitec. She is responsible leading the delivery of our sales and recruiting teams, business development, marketing, corporate recruiting and training. She is also a member of the Executive Leadership Team, Epitec' s senior committee that sets the strategic direction, defined priorities and is accountable on delivering enterprise results and growth.
Bray joined Epitec in 1998 as part of the recruiting team and supported the sales teams. She has held several roles across different teams. She has led many successful customer projects within both the application and infrastructure spaces. She has been the product and process owner for several priorities systems including an ATS and CRM system.
Rebecca currently holds the position of President of the board, for the Michigan Council of Women in Technology.
Our mission:
Your digital talent makes you one of the most powerful women on the planet. Together, we join to share our knowledge, to inspire each other, and to be empowered by that strength. Our mission is to connect women in digital through engaging and educational events, and to enable them with the confidence and tools necessary to exchange their power. Learn more about Together Digital (formerly, Women in Digital) here.


Who should attend?
Female professionals in digital + tech industries. Our members have a digital focus within the creative, marketing, advertising, or communications fields. From content strategists to designers, developers to social marketing pros and CMOs – you are all professionals in digital and all welcome at our events. Not a member yet? Join us today!

We welcome all female, female-identifying, and LGBTQ persons.

Please do not attend if you have a sales motivation. Soliciting our attendees and members for business or sales is strictly prohibited. If you do so, you will kindly be asked to leave OR you can officially sponsor us (a better option).

Men, we prefer you not attend our member meetups. Why? By nature, when faced with challenges, women respond by creating community. This is ours. If you would like to support us, there are so many amazing ways:
Logistics
Ambassador is located in the hear of down town Royal Oak. There is plenty of street parking, as well as lots and parking structures near by. They office is located on the 3rd floor of the building. Do not to park in the lot directly behind the building. This lot is permit only parking and your car will be towed.



Would you like to sponsor?
If you are interested in sponsoring an event, woo hoo! Contact us at detroit@togetherindigital.com or info@TogetherInDigital.com.
Thanks to our venue partner:

Ambassador is the leading all-in-one referral software. From real-time analytics to branded content to true automation, we help you manage all the intricacies of relationship marketing. Ambassador allows your marketing team to leverage the power of word-of-mouth, increasing brand awareness with your target audience through their most trusted sources. Delivering more of your best customers, faster.
Accessibility & Accommodations:
Do you have an accessibility or accommodations request for an upcoming in-person event that you'd like to discuss? Please fill out this form and we will be in touch soon!
Buddy Request:
Sometimes, showing up to an event when you don't know anyone can be hard. Would you like to be assigned a "buddy" for an upcoming Women in Digital event? For more information or to request a "buddy" please visit this form.