Description
Together Digital Detroit August Members ONLY Meetup: Career Development Workshop
Imagine it's the not so distant future and you're retiring tomorrow! What is your title? What were your responsibilities? Join us for an interactive workshop to reverse engineer your dream career. Meet with HR and career experts in small group settings. Come ready to collaborate and plan your career path.
Agenda

6:30-6:45pm: Mix & Mingle
6:45-8:20pm: Career Development Workshop
8:20-8:30pm : Networking
Meet Our Special Guests: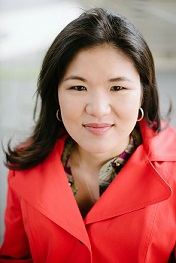 Kristin Meekhof is an author, life coach and speaker. Some of the organizations she spoke at include: Harvard Medical School, Parliament of World Religions, University of Michigan Medical School, and the University of Michigan Cancer Center. She also shared her thoughts about global micro- financing at the United Nations. Kristin is the co- author of the best - selling book A Widow's Guide to Healing and has published in Live Happy Magazine (online), Psychology Today, Huffington Post, Organic Spa Magazine and Thrive Global. As an expert, Kristin has been quoted in the Chicago Tribune, U. .S. World and News Report, Redbook , Reader's Digest, Refinery 29, Success Magazine, Detroit Free Press, Brit + Co. Her story was featured online in the Detroit Free Press, Yahoo Health with Katie Couric, and American Greetings, the card company. Kristin obtained a B. A. from Kalamazoo College, and completed graduate school at the University of Michigan. She is a licensed master's level social worker, yogi and marathoner.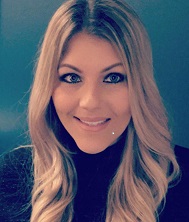 Candice Johnston is the Co-Founder of Hire House Recruiting, a Metro Detroit based Recruitment Marketing company specializing in placing high performing, entitled Millennials. Candice's expertise in digital strategy and people operations combined has helped her develop the ultimate toolset to hire quickly, affordably, and effectively. Candice's clients and candidates focus on their bread and butter while she takes care of the avocado toast. To learn more about her process, download her eBook, The Modern Company's Guide to Attracting and Hiring Game Changing Millennial Talent. Connect with Candice on LinkedIn.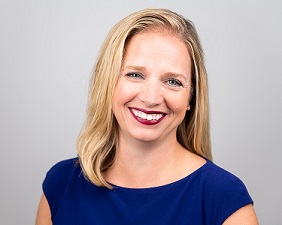 One-on-One LinkedIn Profile Reviews by Brenda Meller
In your 5-minute session, Brenda will provide you with a review of your LinkedIn profile. She will offer candid feedback to help you optimize your LinkedIn profile, insights on how to use LinkedIn in "stealth" mode (if you're seeking a new job and don't want your coworkers to know), and answer any of your LinkedIn questions.
Our mission:
Your digital talent makes you one of the most powerful women on the planet. Together, we join to share our knowledge, to inspire each other, and to be empowered by that strength. Our mission is to connect women in digital through engaging and educational events, and to enable them with the confidence and tools necessary to exchange their power. Learn more about Together Digital (formerly, Women in Digital) here.
Who should attend?
Female professionals in digital + tech industries. Our members have a digital focus within the creative, marketing, advertising, or communications fields. From content strategists to designers, developers to social marketing pros and CMOs – you are all professionals in digital and all welcome at our events. Not a member yet? Join us today!

We welcome all female, female-identifying, and LGBTQ persons.

Please do not attend if you have a sales motivation. Soliciting our attendees and members for business or sales is strictly prohibited. If you do so, you will kindly be asked to leave OR you can officially sponsor us (a better option).

Men, we prefer you not attend our member meetups. Why? By nature, when faced with challenges, women respond by creating community. This is ours. If you would like to support us, there are so many amazing ways:
Logistics
Sign in at the front desk for Together Digital event, link to parking info https://www.bamboodetroit.com/contact/
DO NOT Park at Miller Parking LLC at 1411 Griswold St, Detroit, MI 48226


Thanks to our venue partner:

Bamboo offers exceptional turnkey office space, inclusive community, and support to help you succeed.
Accessibility & Accommodations:
Do you have an accessibility or accommodations request for an upcoming in-person event that you'd like to discuss? Please fill out this form and we will be in touch soon!
Buddy Request:
Sometimes, showing up to an event when you don't know anyone can be hard. Would you like to be assigned a "buddy" for an upcoming Women in Digital event? For more information or to request a "buddy" please visit this form.
Would you like to sponsor?
If you are interested in sponsoring an event, woo hoo! Contact us at detroit@togetherindigital.com or info@TogetherInDigital.com.