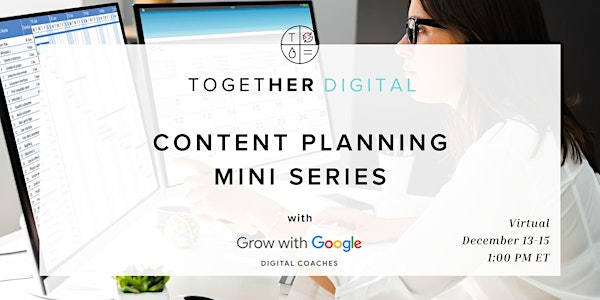 Together Digital | Content Planning Mini Series
A 3-day series to get your 2023 content calendar on point.
About this event
Let's start 2023 with a plan to stop content marketing overwhelm in its tracks!
Over the course of three days (and just 3-hours) we're going to create an annual content calendar that is doable for you and your organization.
Whether you're a 1-person marketing department, a 1-person business, or have an entire team dedicated to production, editing, and distribution, we've got you covered.
Day 1, Video Content: We will cover the planning required to create, edit and distribute video content.
Day 2, Image & Graphics Content: We will be devoted to adding images and graphics to your content mix.
Day 3, Web Copy & Blog Content: We will focus on bringing it all together with written content for your website (as well as crafting snazzy captions for all of your content). The entire three days will consist of planning and calendaring to help you stay on top of the entire process.
Join us for all three days to get the most from the series - but also feel free to hop in and out as needed
Holiday Bonus:
We're going to be doing daily giveaways to provide you with the tools you need to get the job done.
Meet the Facilitator:
Lindsay Sims is the Grow with Google Digital Coach for Ohio. She holds multiple Google certifications and is an official HubSpot educational partner. She's an entrepreneur, educator, and coach with a knack for reducing noise and increasing digital literacy for individuals as well as organizations large and small. She believes it's possible to do digital marketing with no-gimmick, no-fad strategies, enabling us all to step away from overwhelm and get back to what we actually love.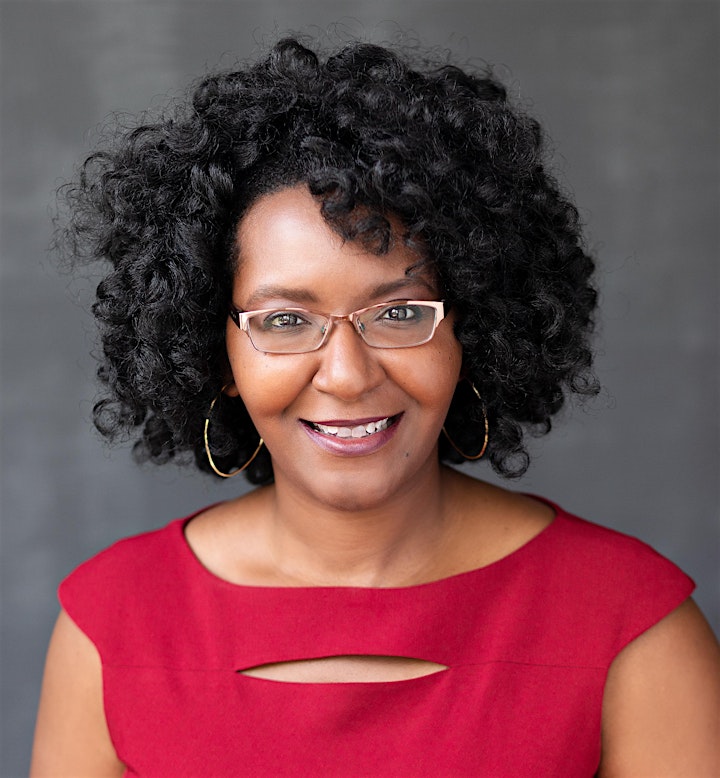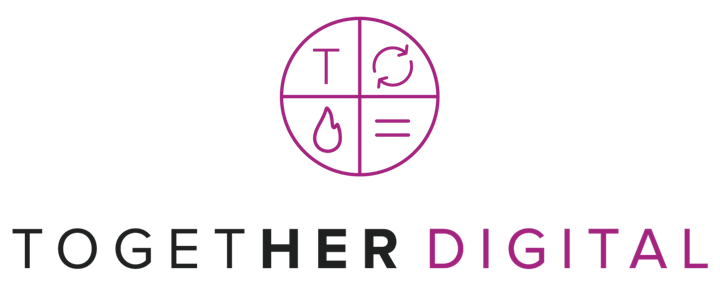 We are a national collective of women in digital choosing to share our knowledge, resources, and access—creating safe spaces for real connections and deeper conversations.
Expand your network instantly for the price of a cup of coffee ☕️ (just $2.79 your 1st month)
You'll also get:
Access to our 24/7 online community
Enriching virtual & in-person events
Access to our library of videos and resources
Solutions & support via our Asks & Gives Circles
Authentic friendships and connections with professional women