Together Digital Cincy August Members +1 Meetup: Salary Negotiation...Know...
Description
Together Digital Cincy August Members +1 Meetup: Salary Negotiation...Know Your Value!

This meetup is for members and a friend or co-worker that can also attend for FREE. Coffee and light breakfast provided.
Learn how to negotiate your salary and other benefits like a pro. What is the right salary for your role, experience level, and contribution to your company? What else can you negotiate besides your salary? We'll talk bonuses, benefits, vacation time, retirement, and more during our Know Your Value topic.
Asks and gives at the event will focus on negotiations as well!
Agenda
7:30am - 8:00am: Check-in. Mix + Mingle. Enjoy coffee or a mimosa, with a light breakfast
8:00am - 8:10am: News + Updates from City Champion, Lucrecer Braxton and Board
8:10am - 9:00am: Salary Data presented by Meghan Cummings, followed by a panel discussion featuring Meghan, Kelly Dolan, and Julie Niesen.

9:00am - 9:30am: Ask + Give Exchange. Members trade their power by asking for and giving support, advice, and favors. After asks + gives, open networking continues.
Speakers

Meghan Cummings, Executive Director of the Women's Fund of the Greater Cincinnati Foundation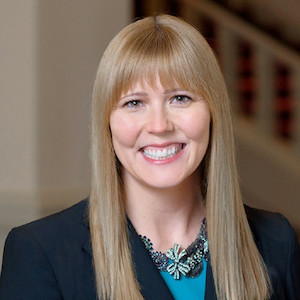 Meghan Cummings has been the Executive Director for the Women's Fund of The Greater Cincinnati Foundation for over 8 years. Women's Fund leads our community in ensuring the economic self-sufficiency of women in our region and ignites a shared desire to improve it.
Kelly Dolan, Co-Founder and Employee Owner of Ingage Partners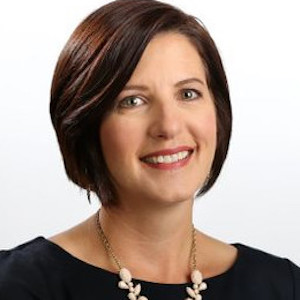 Kelly Dolan is the Co-Founder and Employee Owner of Ingage Partners, LLC. She began her career in the IT consulting industry over 20 years ago. Having measured her professional success by developing trusted client relationships, forming authentic relationships, and consistently delivering value, she considered another important measure of success; How can business be used as a force for good? This quest began in 2011 with the launch of Ingage Partners, LLC, and the pursuit continued in 2016 with Thrive Impact Sourcing, LLC. Thrive now exists as an Accelerator Program to train, mentor, and successfully place IT Talent. For Kelly, success in business has been redefined. Ingage Partners focus on delivering tangible value to IT organizations, while considering the organization's impact in transforming lives and communities. Kelly is a member of the Board for Pay It Forward Cincinnati, Freeset USA, and Per Scholas. She is married to her high school sweetheart, Chris, and they have two children, Reilly and Ryan.
Julie Niesen, Marketing Manager, Cisco, and Principal Consultant, wmdm Marketing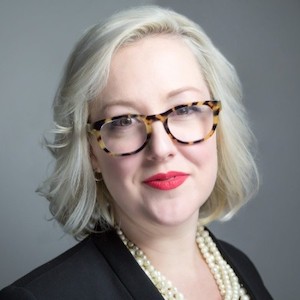 Julie Niesen is an award-winning food blogger who's parlayed her experience into a successful marketing career, first in educational technology and more recently, in high tech. She currently works on thought leadership marketing for Cisco Systems, and runs her own freelance marketing firm, wmdm marketing.
Our mission:
Your digital talent makes you one of the most powerful women on the planet. Together, we join to share our knowledge, to inspire each other, and to be empowered by that strength. Our mission is to connect women in digital through engaging and educational events, and to enable them with the confidence and tools necessary to exchange their power. Learn more about Together Digital (formerly, Women in Digital) here.
Who should attend?
Female professionals in digital + tech industries. Our members have a digital focus within the creative, marketing, advertising, or communications fields. From content strategists to designers, developers to social marketing pros and CMOs – you are all professionals in digital and all welcome at our events. Not a member yet? Join us today!

We welcome all female, female-identifying, and LGBTQ persons.

Please do not attend if you have a sales motivation. Soliciting our attendees and members for business or sales is strictly prohibited. If you do so, you will kindly be asked to leave OR you can officially sponsor us (a better option).

Men, we prefer you not attend our member meetups. Why? By nature, when faced with challenges, women respond by creating community. This is ours. If you would like to support us, there are so many amazing ways:


Logistics
This month's meetup is located on the second floor of Union Hall in the Beer Hall. Check-in with the front desk on the ground floor and they will point you in the right direction. Coffee and light breakfast provided.


Would you like to sponsor?
If you are interested in sponsoring an event, woo hoo! Contact us at cincy@TogetherInDigital.com or info@TogetherInDigital.com.


Thanks to our venue partner:
Located in Cincinnati's historic Over the Rhine, Union Hall is a 38,000 sq. ft. building where disruptors come to roll up their sleeves and get to work. Owned and operated by Cintrifuse, Union Hall is home to the Cintrifuse team, Brandery accelerator, and CincyTech investors, as well as hundreds of startup companies in our co-working spaces.
When you register for this event, you are accepting an opt-in to our marketing and communication about the latest news and events. You will be able to unsubscribe to that communication.