Description
Together Digital Austin October Members +1

Meetup:

The Side Hustle
How does she do it? Meet an amazing woman in digital with an inspirational side hustle (or 2). How and why does she do it? What keeps her going and how can you create your own side hustle? 44 million Americans have side hustles and this month, we'll discuss how you too can find ways to create multiple streams of income using your current skillset. We'll also explore the pros and cons of monetizing your hobbies.

Agenda

First 30 Minutes: Mix & Mingle
First Hour: The Side Hustle
Last Hour: Ask & Give Exchange & Networking
Speakers
Moderator: Janelle Laqui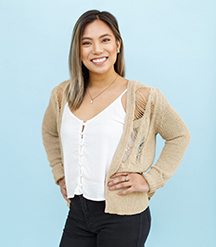 A strategic problem solver, digital storyteller, and content creator at heart, Janelle has a background in B2B and B2C marketing and relies on her constant curiosity and solutions-oriented approaches to understand and analyze data when tackling projects. While working in her previous role as a social media analyst, Janelle simultaneously launched her first blog, The Laqui One, to share her creative passions for photography, writing, and her love for food and travel. Since her early blogging and social media days, Janelle has worn many hats, including freelance photographer, social media manager and strategist, and digital marketing project coordinator. The dynamic digital landscape pushes her to constantly think of ways to speak to new audiences, optimize strategies, test new channels, and create eye-catching content. Today, Janelle is the Digital Project Coordinator at Bumble, one of the leading relationship-building apps, and serves on the board of Together Digital Austin, a non-profit professional women's organization, while still maintaining and building her personal brand and blog (@digestjinsjournal).
Sydney Greene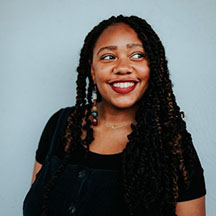 Sydney Greene is a creative based in Austin, Texas, where by day, she works in the non-profit world, and by night, she's a freelance journalist. Originally from Charlotte, North Carolina, Sydney moved to Austin in 2018 for a fellowship with the Texas Tribune, where she reported on immigration, healthcare, and politics. Currently, Sydney serves as the Digital Coordinator for Deeds Not Words, an organization that galvanizes the power of young self-identifying women to disrupt the status quo through organizing, policy-making, art, and voting. When she's not managing social media platforms and digital campaigns, Sydney writes and reports on gender, culture, and lifestyle. Her writing has been featured in a variety of publications including Texas Monthly, The Austin Chronicle, Teen Vogue, USA Today, and more. Sydney's personal and professional goals are to bring marginalized voices to the forefront of our policies and conversations through innovative storytelling and collaborative community action.
Tess Cagle-Rolli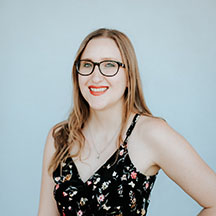 Tess Cagle-Rolli is a photographer, writer, and community organizer in Austin, Texas. Originally from McAllen, Texas in the Rio Grande Valley, Tess' first loves were the $6 corn taco combo at Taqueria El Zarape, chamoyadas, and palm trees. She's been based in Austin since 2013, when she moved to study journalism and cultural anthropology at the University of Texas at Austin. Tess currently runs her own photography business, Tess Cagle Photography, where she helps small business owners and organizations share their stories visually.
Additionally, she's a freelance copywriter and SEO content creator. In 2018, she founded Womxn In Music ATX, a networking and advocacy organization for womxn in the Austin music industry. Because of her upbringing along the south Texas border and her studies in cultural anthropology, Tess believes it's important to strive for inclusivity, equity, and justice for everyone. She is a Christian who stands for reproductive justice, intersectional feminism, and against white supremacy.
Candice Digby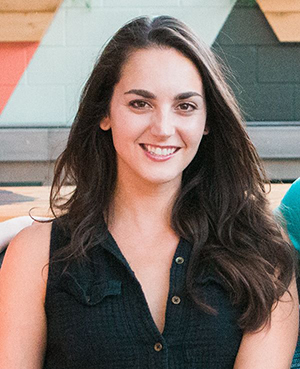 Candice has over a decade of experience spanning marketing, advertising, sponsorship development, partnerships, programming, artist and event management. Candice has worked in magazine publication, music/film festivals and global productized events. In 2011, she helped to open and run artist-owned record label, The Noise Company. In this role, Candice realized her passion for finding innovative platforms to support artists. She took her drive for fostering creative communities to education and startups to General Assembly where she served as the Marketing Lead for Texas and lead marketing efforts, events, partnerships, and community engagement. Candice recently joined Vapor IO where she heads up their partnership program and international event programming. Candice is also one of the founders of Austin Design Week, which launched in November 2016. Austin Design Week brings together designers from all practices and celebrates Austin's creative culture. In her free time, you can usually find her enjoying some of the best food the city has to offer, or at a live music show.
Follow Candice on Twitter at @ceedigs.
Our mission:
Your digital talent makes you one of the most powerful women on the planet. Together, we join to share our knowledge, to inspire each other, and to be empowered by that strength. Our mission is to connect women in digital through engaging and educational events, and to enable them with the confidence and tools necessary to exchange their power. Learn more about Together Digital (formerly, Women in Digital) here.
Who should attend?
Female professionals in digital + tech industries. Our members have a digital focus within the creative, marketing, advertising, or communications fields. From content strategists to designers, developers to social marketing pros and CMOs – you are all professionals in digital and all welcome at our events. Not a member yet? Join us today!

We welcome all female, female-identifying, and LGBTQ persons.

Please do not attend if you have a sales motivation. Soliciting our attendees and members for business or sales is strictly prohibited. If you do so, you will kindly be asked to leave OR you can officially sponsor us (a better option).
Logistics
The Riveter offers free parking in the parking lot behind the building as well as the lot East of the building.
Would you like to sponsor?
If you are interested in sponsoring an event, woo hoo! Contact us at austin@togetherindigital.com or info@TogetherInDigital.com.
Thanks to our venue partner: