Description
Together Digital Austin August Members+1 Meetup: Diversity of Thought

Our August 15th meetup centers on the theme Diversity of Thought. Join us at The Riveter for a panel conversation on what the future of the workplace looks like, signature traits of inclusive leaders and organizations, and unpacking what organizations today can do to succeed in removing bias and barriers to opportunities.
Agenda

First 30 Minutes: Mix & Mingle
First Hour: Diversity of Thought
Last Hour: Ask & Give Exchange & Networking
Panel
Melissa Dobbins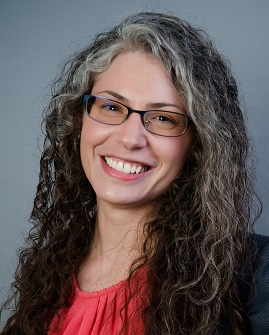 Throughout Melissa Dobbins's career in technology, as an analyst, engineer, product manager, and executive, she has seen all forms of bias. This led her to form an HR technology company to remove bias from the hiring process by shifting the focus from resumes to qualifications.
Removing bias from talent evaluation is more than just opening the door to a wider candidate pool in today's fierce competition for talent; it drives diversity, efficiency, and compliance as a natural bi-product.
Career.Place removes the bias-laden resumes from talent evaluation and replaces them with a systematic solution that combines the best parts of technology and the human touch to objectively measure a candidate's qualification to identify those best qualified for the job. Candidates remain anonymous, enabling fair evaluation and comparison of qualifications before names, gender, ethnicity, age, or any other bias-triggering information is shared.
Ashley Perryman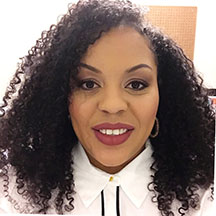 Ashley Perryman is a Boston native who currently leads Global Talent Management for Epicor Software, where she oversees Performance Management, Executive Coaching, Learning & Development, and Succession Planning. Passionate about the people that bring organizations to life, Perryman is known for developing transformational People-First programs that strengthen accountability and elevate the learning experiences at high-growth companies.
Prior to working at Epicor, Perryman had a 12-year career where she worked in non-profit operations, oversaw strategy for global HR programs in several corporate leadership positions, and led the delivery teams for global People projects in consulting roles in education, government, pharma, telecom, and biotech industries.
With expertise in Training, Executive Coaching, Inclusion initiatives, and Organizational Design, Perryman leads workshops for MBA students at Acton School of Business and serves on the Texas Diversity Council. She also enjoys consulting with early-stage ventures and pro-bono skilled volunteer work with non-profit organizations, including serving on the Board of Directors for Junior Achievement of Central Texas and volunteering with Girls Empowerment Network.
Additionally, since relocating to Texas, Perryman is very active with her local professional association, the Austin Human Resources Management Association (AHRMA) - offering mentorship to emerging Human Resources professionals and serving on the Programs and Emerging Professionals Committees.
Ashley Perryman studied at Boston College and Harvard University. She also holds a SHRM-Senior-Certified Professional (SHRM-SCP) from the Society for Human Resource Management.
Samantha Fergus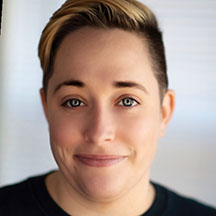 Samantha (Fergie) Fergus served in the Navy for 7 years as a Pastry chef, curving her creativity and keeping the morale up on long deployments overseas with her crew of 6,000 sailors before her service ended in 2015. She went on to attain a Bachelor's Degree in Business Management from Oregon State University and found herself working in Human Resources. While she did enjoy employing, empowering, and listening to both the employee and employer, she felt her creative drive was stifled. She set out on a path to find something that could give her both the creative edge and dive deeper into the psychology of people and processes and made a career pivot into UX/UI design.
Fergie is a highly experienced and sought after speaker with a focus on shattering the perception of PTSD, hiring challenges for female and minority veterans transitioning back to civilian life, and the power of transformation in relation to her experience as an active duty service member during Don't Ask, Don't Tell and its subsequent repeal.
Fergie is excited to deep dive into design thinking but also to continue on the path and life cycle of user experience. She is currently attending Flatiron Bootcamp.
Felice Trirogoff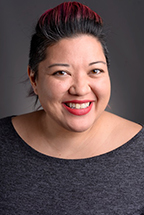 Felice believes that words matter. Despite not talking until she was four years old, she's made up for lost time by helping different organizations clarify, promote and amplify their message. She's worked with the Austin Asian American Film Festival, the Lesbian Gay Rights Lobby of Texas (now Equality Texas), NARAL Pro-Choice Texas, and the Texas Rollergirls. Most recently, she's joined the advisory board of OUTsider Fest.
Professionally, she's spent time in advertising agencies, the Legislature, state education agencies and non-profit organizations. In her current role, she continues her work in education, public health, refugee resettlement, school safety, and workforce development.
Our mission:
Your digital talent makes you one of the most powerful women on the planet. Together, we join to share our knowledge, to inspire each other, and to be empowered by that strength. Our mission is to connect women in digital through engaging and educational events, and to enable them with the confidence and tools necessary to exchange their power. Learn more about Together Digital (formerly, Women in Digital) here.
Who should attend?
Professionals in digital + tech industries. Our members have a digital focus within the creative, marketing, advertising, or communications fields. From content strategists to designers, developers to social marketing pros and CMOs – you are all professionals in digital and all welcome at our events. Not a member yet? Join us today!

Please do not attend if you have a sales motivation. Soliciting our attendees and members for business or sales is strictly prohibited. If you do so, you will kindly be asked to leave OR you can officially sponsor us (a better option).
Logistics
The Riveter has a designated lot with free parking for this event.
Would you like to sponsor?
If you are interested in sponsoring an event, woo hoo! Contact us at austin@togetherindigital.com or info@TogetherInDigital.com.
Thanks to our venue partner: