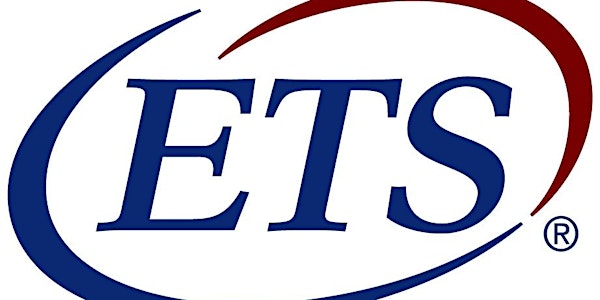 TOEIC Listening & Reading Test (March 11, 2023)
For more than 30 years, the TOEIC® Listening and Reading test has set the standard for assessing English-language listening and reading skil
About this event
For more than 30 years, the TOEIC® Listening and Reading test has set the standard for assessing English-language listening and reading skills needed in the workplace.
Listening skills are important for face-to-face communication, meetings, video conferencing, podcasts and telephone conversations.
Reading skills are necessary for email, reports, newsletters and other forms of business correspondence.
Step 1:
Register for your preferred test date by going to our Events registration page
Step 2:
Deposit in any of our banks:
Banco de Oro (BDO) Branch:
Account name: Hopkins International Partners, Inc.
Account number: 27804-84396
BDO online bank transfer:
Account name: Hopkins International Partners
Account number: 0027804-84396
Bank of the Philippine Islands (BPI) Branch:
Account name: Hopkins International Partners, Inc.
Account number: 1433 - 1138 - 09
Exclusive: The service charge is not included in the rate.
TOEIC Listening & Reading - PHP 2,300.00,
***(Mailing fee: Local mailing - P200.00, International mailing - P2,500.00)
NOTE: For online bank payment, please make sure you include the email confirmation of your successful payment when submitting all your requirements.
Step 3:
Email us a Colored Scanned copy of the following requirements:
(a) Bank deposit slip (if it's online, use the email confirmation sent by the platform you used on paying)
(b) Valid ID (name on the ID should exactly match test taker name; Hopkins reserves the right to request for a Supplemental Identification Document from test taker i.e. Certificate of Marriage, Alien Certificate of Registration, etc.)
Foreigners - Original Passport

Filipinos/Locals - Any of the following: Original Passport, Driver's License, SSS, TIN, or Unified Multipurpose ID
(c) Recently taken 2x2 colored photo (White Background & within 3 months)
You may email us your requirements at register@hopkins.com.ph.
Note: The registration deadline for public testing sessions in the Philippines is always on Wednesday one week before the test (approximately 10 days before the test date). For example, if you want to take the TOEIC Listening and Reading test on Saturday, March 24, you must register and submit requirements no later than Wednesday, March 14.
For late registrants, you can still register up until three (3) days before the test date with a fixed rate of Php 700.00 for late processing of your application on top of the test and mailing fees.
IMPORTANT: You are only eligible for a Refund or Reschedule if you have successfully completed the process on how to register and have followed the cancellation policy. Failure to do so will automatically result to forfeiture of payment. Showing up LATE and without the ORIGINAL proper identification during the test date will be denied access to the testing room and will automatically result to forfeiture of payment. In case of emergency and/or sickness, medical certificate and letter of explanation should be submitted to avail either refund or reschedule.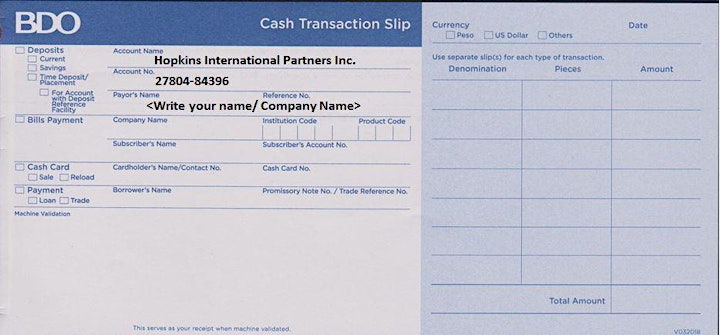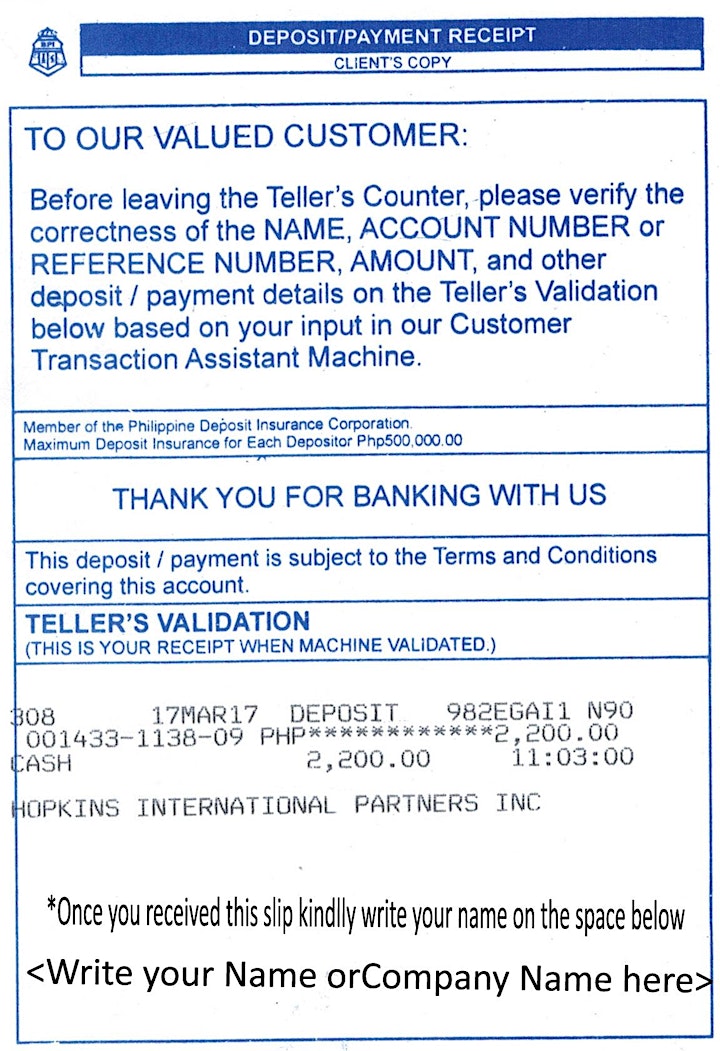 NOTICE:
For Metro Manila:
As part of health and safety protocols during the pandemic, personal pick up of score certificates is made unavailable.
Hopkins Memo 2022-001
Please be informed that effective January 10, 2022, all on-site test takers will be required to present his/her vaccination card (hard copy) before entering the test premises.
If not fully vaccinated, you will need to present a negative swab test no later than the day before the test date.
For your strict compliance