A night of music, art, food, drinks, vendors, and more!
About this event
Come join us in celebrating an evening of art and community. Nicolas Valencia (NJCU alum & Green Space Studios co-founder) is partnering with Kristen Pierce (Green Space Studios co-founder) and Larry Bustamante (NJCU staff) to bring you TODO VERDE: NJCU Night.
We set up a system so that each band can receive 100% of their sales, so please purchase your tickets under the band name you're intending to support. Regardless of the band you're purchasing a ticket through, you're welcome to stay for any and all musical performances. You don't wanna miss any of these!
We've also added a general admission option for people who are just rolling through - this will be given to the staff and volunteers helping to make this evening happen.
If you're unable to attend but wish to donate to the cause, please feel free to purchase a ticket.
Featured musicians:
4:00 PM - DJ Froyo
4:45 PM - NJCU Drum Circle
5:30 PM - NJCU Jazz Choir
6:15 PM - Larry Bustamante's Mingus Workshop
7:15 PM - Chris Parades Quartet
8:00 PM - Sherrine Mostin Group
9:00 PM - Allan Bezama Trio ft. Steve Laspina
10:00 PM - Mood Merchant
Featured vendors:
Bklyn Blue Cafe
Cielo Mystic
Featured visual artists: TBA
*Parking available in public lot halfway down 39th St. Also within walking distance from Bergenline Avenue Lightrail Station.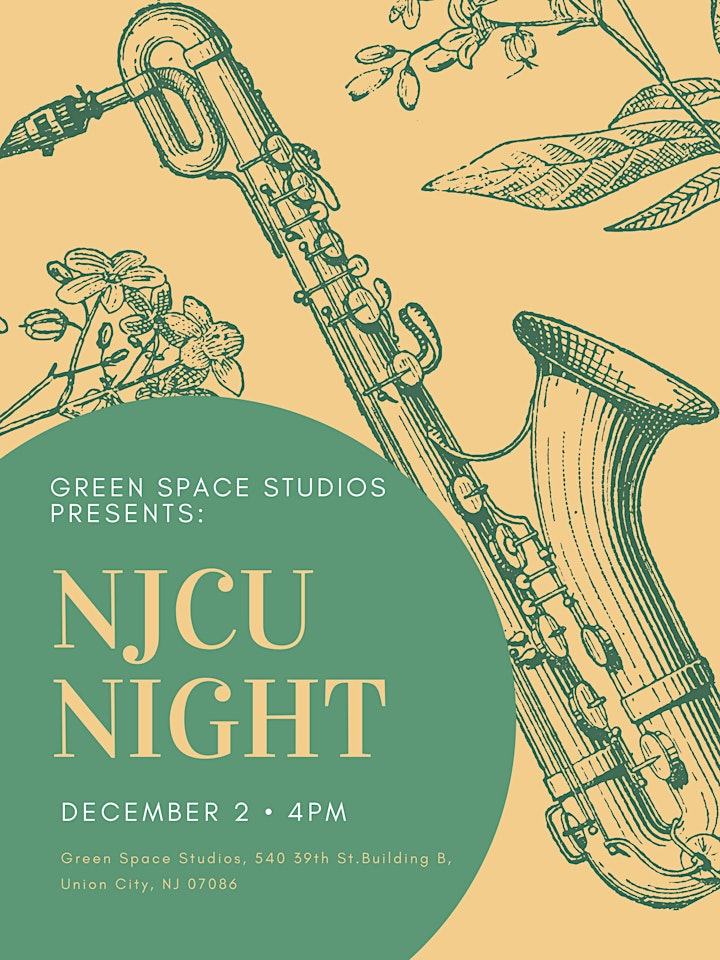 Organizer of Todo Verde: NJCU Night at Green Space Studios