This event will review the issues and concerns that we face today caused by marijuana.
About this event
Today's Marijuana Issues and Concerns
Presented by Richard A. Grosfelt, Diversion Outreach Coordinator: Drug Enforcement Administration
By the end of the session, participants will be able to:
• Explain how today's marijuana has evolved through it's potency and concentrates.
•Identify the damaging effects of today's marijuana on our youth.
• Discuss the impact that criminal organizations have on state legal markets.
•Recognize the commercialization of marijuana - are we repeating history?
• Examine the potential long term consequences of marijuana legalization.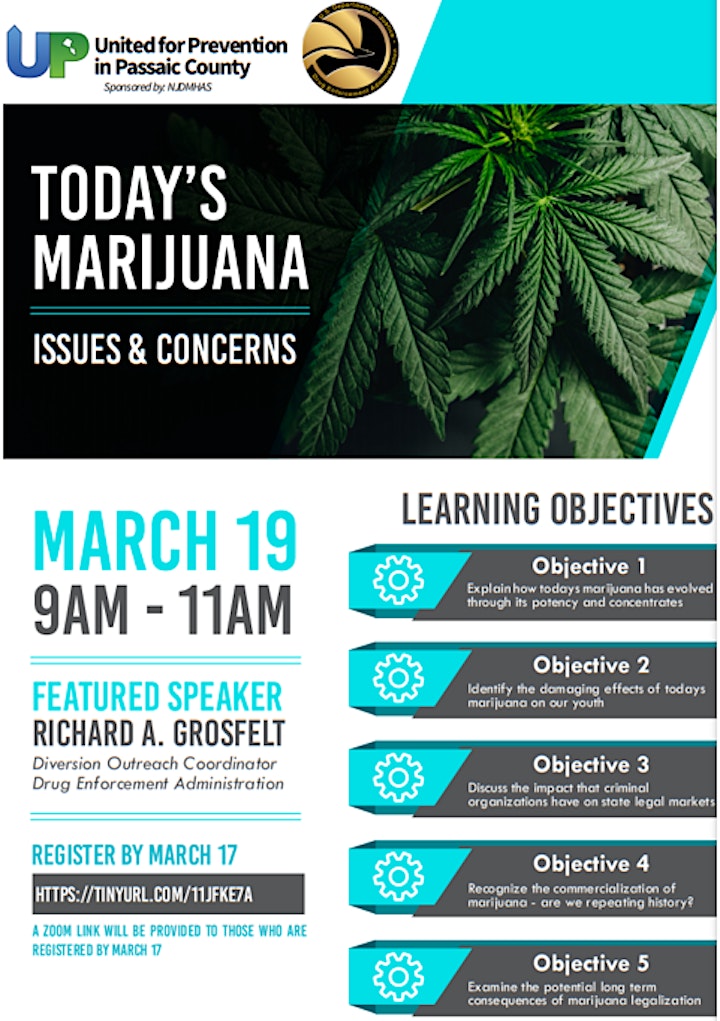 Organizer of Today's Marijuana - Issues & Concerns