Description
Join American University Museum at the Katzen Center, Institute of Policy Studies, Latin American Youth Center, and Aviva Kempner for an afternoon of music, poetry, art, and inspired conversation in memory of Orlando Letelier and Ronni Karpen Moffitt.
Host: Francisco Letelier, Todas Las Manos mural installation lead artist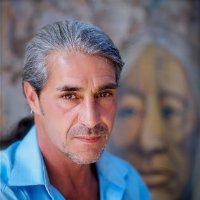 Speakers and Performers
Joe Eldridge, Human rights activist and co-founder of the Washington Office on Latin America

Patricio Zamorano, Chilean singer-songwriter

Peter Kornbluh, Author of The Pinochet File: A Declassified Dossier on Atrocity and Accountability and Director of the Chile documentation project at the National Security Archive

Aviva Kempner, award-winning filmmaker and Director of the Ciesla Foundation

Quique Aviles, Salvadoran poet and performer

John Cavanagh, Director of the Institute for Policy Studies

Lori Kaplan, President & CEO of the Latin American Youth Center
Artist Tour and Reception
Join Francisco and the speakers and artists at American University Museum Sculpture Garden in the Katzen Center after the forum for an artist tour of the mural installation Todas Las Manos and a reception. Young artists from the Latin American Youth Center who worked with Francisco on the mural will be present.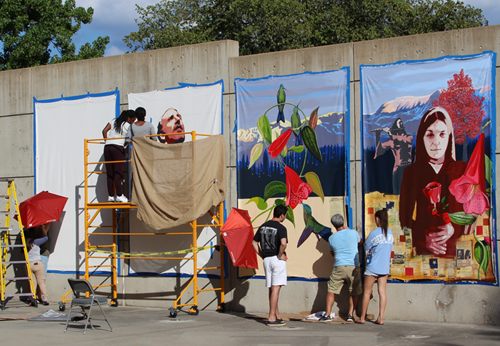 About Todas La Manos
The mural installation Todas las Manos commemorates the 40th anniversary of the assassinations of Francisco's father, former Chilean Ambassador Orlando Letelier, and co-worker Ronni Karpen Moffitt. Letelier, an internationally renowned muralist based in Venice, California, and LAYC young artists began working on the installation in early August, which be on exhibit through October 23, 2016.
Todas Las Manos depicts Orlando Letelier, Ronni Karpen Moffitt, Rodrigo Rojas, and other victims of Pinochet's dictatorship. Rodrigo Rojas was a young photographer who was burned alive during a street demonstration against the dictatorship. Rodrigo was a student at Wilson High School in northwest Washington and an art and media program participant at the Latin American Youth Center, as are the young people working with Francisco Letelier on the mural.
Event Partners


Organizer of Todas Las Manos
Latin American Youth Center's (LAYC) mission is to empower a diverse population of youth to achieve a successful transition to adulthood, through multi-cultural, comprehensive, and innovative programs that address youths' social, academic, and career needs.
Since our founding in the late 1960s, LAYC has grown from a small grassroots recreation center to a nationally recognized agency serving all low-income youth. Each year, LAYC serves over 4,000 youth and families through youth centers, school-based sites, and public charter schools in the District of Columbia and Maryland's Prince George's and Montgomery Counties.