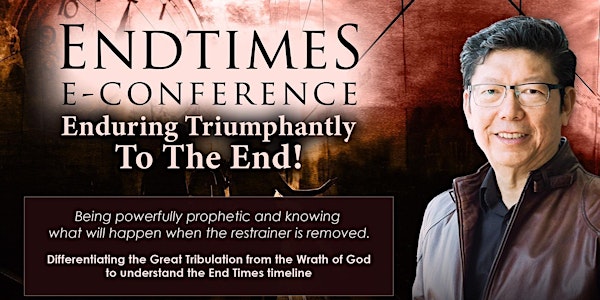 TOD End times e-Conference
TOD END TIMES E-CONFERENCE "Enduring Triumphantly To The End!"
About this event
หัวข้อหนึ่งที่มักจะเป็นที่ถกเถียงและบ่อยครั้งสร้างความสับสนให้กับคริสเตียนก็คือเรื่องของยุคสุดท้าย แต่ถ้าคุณอ่านพระคัมภีร์โดยไม่นำเอากรอบความคิดเรื่องยุคสุดท้ายที่มีอยู่แล้วเข้ามาตีกรอบ คุณจะพบว่าพระคัมภีร์ได้พูดไว้ชัดเจนมากเกี่ยวกับช่วงเวลานั้น
มารซาตานได้ทำให้การสำแดงเกี่ยวกับยุคสุดท้ายนั้นได้ขุ่นมัวไปและสร้างความสับสนอย่างมากมาย แต่เราจะสามารถเข้าใจในข้อล้ำลึกเหล่านี้ได้โดยการศึกษาทำความเข้าใจพระคัมภีร์ทั้งในเชิงตัวอักษร ประวัติศาสตร์ ภาษา ภายใต้การทรงนำของพระวิญญาณบริสุทธิ์ซึ่งจะนำมาซึ่งตรรกะความเข้าใจในการสำแดงของพระเจ้า
สัมมนาเรื่องยุคสุดท้ายนี้ จะช่วยให้คุณได้รู้จักพระคำของพระเจ้าเกี่ยวกับยุคสุดท้าย และสามารถเตรียมชีวิตของคุณให้มีชัยชนะผ่านเหตุการณ์เหล่านั้นได้
One of the most confusing and controversial topics among Christians is the end times. If you will read the Bible without any pre-conceived ideas or paradigms about the end times, you will realise it speaks very clearly about these times. The devil has muddied the waters of end times revelation creating much confusion. How can we unravel this confusion and seeming mystery? Through a spirit-led, literal-historical-grammatical approach to scriptures with a prophetically empowered logic! Our desire is that every participant of our End Times e-Conference will know and understand the Word on the End Times and be prepared to triumph through it.
หัวข้อคำสอน
เหตุการณ์ตามคำพยากรณ์ของพระเยซูคริสต์ในพระคัมภีร์มัทธิวบทที่ 24 นั้น เปรียบดั่งการเจ็บครรภ์ใกล้คลอดที่ได้เริ่มต้นขึ้นแล้ว และเราทุกคนจะต้องมีมุมมองความเข้าใจในพระคัมภีร์และการสำแดงของพระเจ้าอย่างชัดเจนต่อเหตุการณ์ที่กำลังเกิดขึ้นรอบตัวเรา หัวข้อคำสอนออนไลน์เรื่องยุคสุดท้ายนี้ จะเป็นเสมือนแผนที่และเข็มทิศที่จะนำคุณไปสู่ชีวิตที่มีชัยชนะ และคู่ควรต่อการยืนอยู่ต่อหน้าพระเจ้า!
Conference Sessions Content
The birth Pangs of Matthew 24 have begun and we need to have a clear prophetic and biblical perspective of all the earth-shaking events that are happening around us. This series of E-End Times Conference will give you the map and the compass to be triumphant and to be counted worthy to stand before the Lord!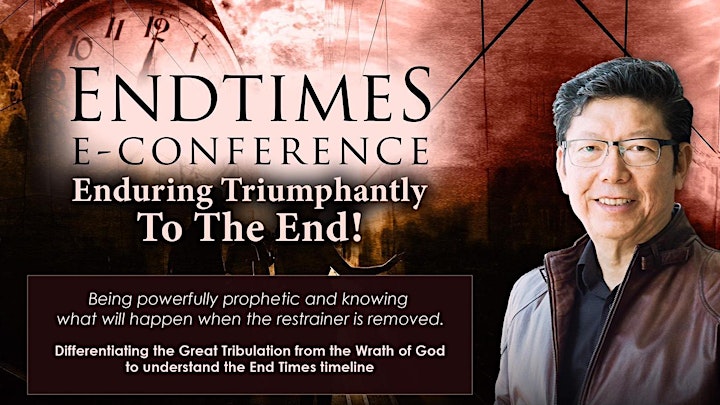 1st Session
หัวข้อที่ 1
คำเตือนของพระเยซูคริสต์
ว่าด้วยคำสอนที่ผิดพลาดไปจากพระคัมภีร์ ในเรื่องยุคสุดท้าย!
มีเรื่องใดบ้างที่ถูกเพิ่มเติม, บิดเบือน และถูกลบออกไปจากพระคัมภีร์
The Great Warning of Jesus
Addressing Erroneous End Times Teachings With The Bible!
Additions, Distortions and Deletions to the Bible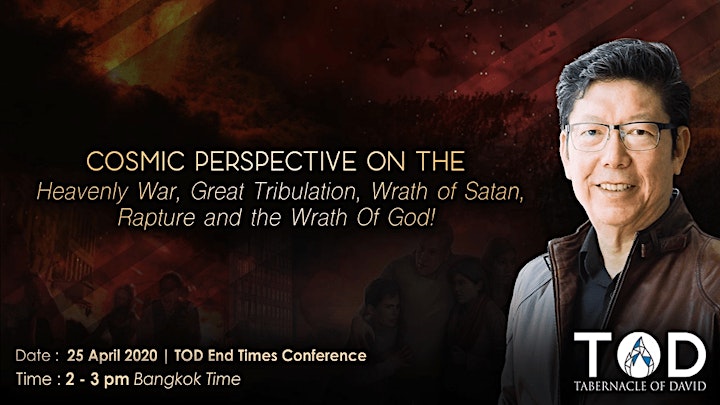 หัวข้อที่ 2
ความเข้าใจและมุมมอง
ในสิ่งที่เกิดขึ้นในน่านฟ้าอากาศเรื่อง
สงครามในสวรรค์, กลียุค, ความเดือดดาลของมารซาตาน,​ การถูกรับขึ้นไปของผู้เชื่อ และพระพิโรธของพระเจ้า
2nd Session
Cosmic Perspective On The
Heavenly War, Great Tribulation, Wrath of Satan, Rapture and the Wrath of God!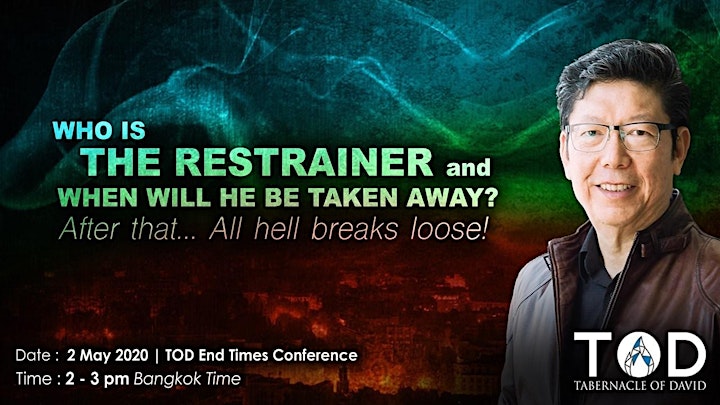 หัวข้อที่ 3
ใครคือผู้ที่กำลังหน่วงเหนี่ยว (2 เธสะโลนิกา 2:6) และจะเกิดอะไรขึ้นเมื่อเขาถูกนำออกไป
เพราะว่าหลังจากนั้น จะเป็นดั่งนรกบนดิน!
3rd Session
Who is The RESTRAINER and When Will He Be Taken Away?
After that… All hell breaks loose!